Those Logitech people make some pretty sweet gaming keyboards. Here's one that's half-price at Officeworks right now. Get in quick before it's gone! [Officeworks]
---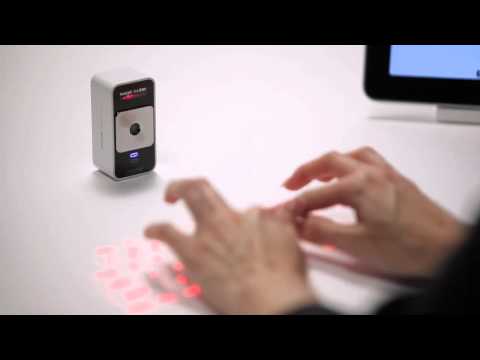 When I was a kid, I was promised a future loaded with flying cars, holographic movies, interactive billboards and crazy new ways of engaging with super-powered computers. A few of those I'm still yet to receive, but one of them landed on my desk the other week for review: a laser projection keyboard. Little did I realise that it was just another broken promise waiting to happen. Let me explain.
---
---
Apple has been looking into ways to make existing keyboards thinner. A patent revealed this week shows it might be possible to shrink size, but who knows what it could do to performance.
---
Keyboard cases for iPad are nothing new, but Logitech's latest takes a different tack; it's a keyboard for iPad in its own case.
---
One look at the Levitatr and you would think the sleek accessory was an add-on display or a large touchpad for your tablet. But hidden within the glossy, black design is a full-sized, retractable keyboard with backlit keys.
---
You want an Android phone? Done. You want a tablet dock for that phone? Also done. How about a PSP-style game dock? TV connectivity? Sure, why not? The designers of the KT Spider have gone all out (and then some) in their conceptual Android phone that really does seem to do it all.
---
Google created an interactive doodle that commemorates legendary guitarist Les Paul who was born on this date (June 9) in 1915. The doodle is a virtual guitar that lets you play a tune and save it for posterity. You can use your keyboard or mouse to compose your ditty. [Google]
---