John McAfee — you know, the bizarre, eccentric millionaire behind famous antivirus software — says teenage girls are texting in the shower. And people are SPYING on them doing it. That just sounds ridiculous (no, not the spying thing, that's actually possible). Who in their right mind would bring their phone with them into the shower?
---
John "Crazy" McAfee, the creator of the barely-passable virus-scanning program, has called upon people to resist Google" to protect their privacy. Thankfully, he still has his clothes on in this one.
---
I don't even know what this is. It's not as batshit insane as McAfee's guide to uninstalling McAfee Antivirus which improbably makes it even weirder. Like McAfee has reached another level of ridiculousness by being more calculated in his ridiculousness.
---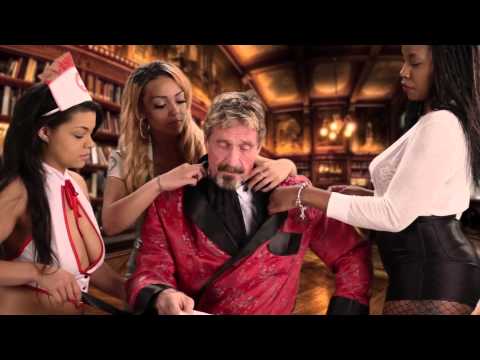 John McAfee is one weird guy, and this video only serves to bolster that reputation. Uploaded to YouTube last night, it's a hilarious — and entirely NSFW — video that sees the man himself teach you how to uninstall McAfee Antivirus.
---
Of course it's Portland. The weirdest story in tech in 2012 has resurfaced in the northwestern US. McAfee is going to be spending the next 18 months in the city, and we're trying to figure out what his next move is.
---
John McAfee has been deported from Guatemala and has arrived back in the US. An American Airlines commercial jet carrying McAfee landed in Miami last night.
---
The story of John Mcafee is so freaking weird, he actually sold the movie rights to his life while detained in a Guatemalan prison. Obviously, now that McAfee: The Movie is on the table, we have to cast it.
---
Things aren't going well for John McAfee right now. He's been hospitalized with an unconfirmed condition, and his request for asylum was turned down by Guatemala. But let's take a moment to look back at the bizarre path we took to get here through the bizarre-is-what-we-do lens of the NMA, the Taiwanese animation studio.
---