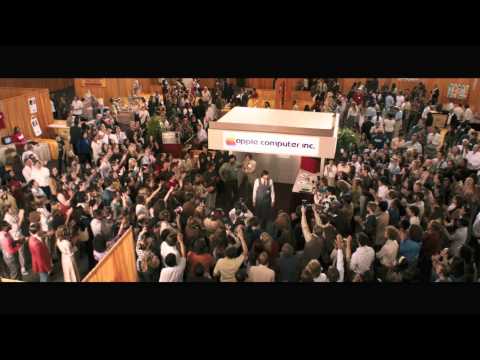 Steve Jobs is a man no more but soon he will be a movie. Ashton Kutcher-starring-biopic Jobs , opens in Australia on 29 August. To celebrate we have 20 prize packs including double movie passes and a poster for lucky Gizmodo readers to win.
---
When the news broke that the NSA was spying on the planet with its PRISM program, people around the world were horrified that the veil of privacy was in fact as transparent as ever. However, I'd wager a limited few said to themselves 'sweet, how can I get involved?'. Wonder no longer wannabe-spooks: Australia's intelligence agency is now hiring a brand new interception team.
---
---
An article by Tim Lahey suggests that medical schools could change the admissions process to make sure the most deserving students get in by replacing the traditional student interview with, of all things, an MRI brain scan. Never gonna happen, for every reason you've already thought of. But even so… is it maybe a good idea?
---
We dished our fair share of smack talk towards Ashton Kutcher when he was tabbed to play Steve Jobs in the movie Jobs not because he couldn't make himself look like Steve Jobs but because we were afraid he would put too much Dude Where's My Car into Steve. We still don't know if he'll be able to pull Steve off but it seems the forever pretty boy actor at least tried.
---
From that memorable moment when the founder himself switches on the very first Apple I to that sort of creepy bit towards the end when he's bearded and grey, you pretty much get the man's whole life story in 90 seconds. And 90 completely captivating seconds, they are.
---
Waiting for the new JOBS flick has been a roller coaster of managed expectations for Apple fans. Is it going to suck? How can actor-bro Ashton Kutcher possibly play a legend? This latest clip has got me feeling about as excited as I think I can feel about the movie.
---