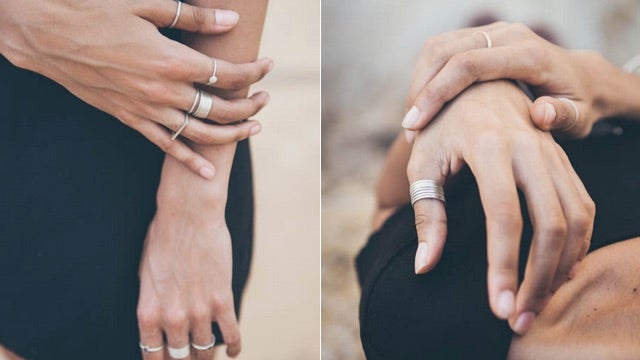 ---
If you think shopping online for clothing was difficult, imagine spending thousands of dollars on a diamond engagement ring without trying it on first. That's why Brilliance.com, an online jewellery retailer, has started letting customers print their own 3D mockups to try on at home.
---
Have you ever wanted to wave your hand to unlock a door or transfer your contact information by simply touching a phone? How about keeping all of your top secret passwords at arm's length, literally? Well, with this Kickstarter-funded near field communication-enabled ring, all that could soon be possible.
---
---
Whoa. Artist Percy Lau has created this trippy earring design which makes it look like you've got a smaller ear growing off your lobe. Freaky.
---