I forget how impressively thin and futuristic looking a B-2 stealth bomber is. I mean, just watch these two stealth bombers land at Royal Air Force Fairford in England, it looks like a UFO has just touched down on Earth and is ready to take over our planet. Or like a sci-fi fighter jet has hopped through a movie screen and been brought to real life.
---
Wow. Watch the Boeing 787-9 Dreamliner pull off an amazing aerial display in preparation for the 2015 Air Show. You can see the big bodied jet pretend it's like a stunt plane and basically do tricks in the air. The most impressive has to be the take off though, the jet almost immediately goes nearly perpendicular to the ground once it starts flying.
---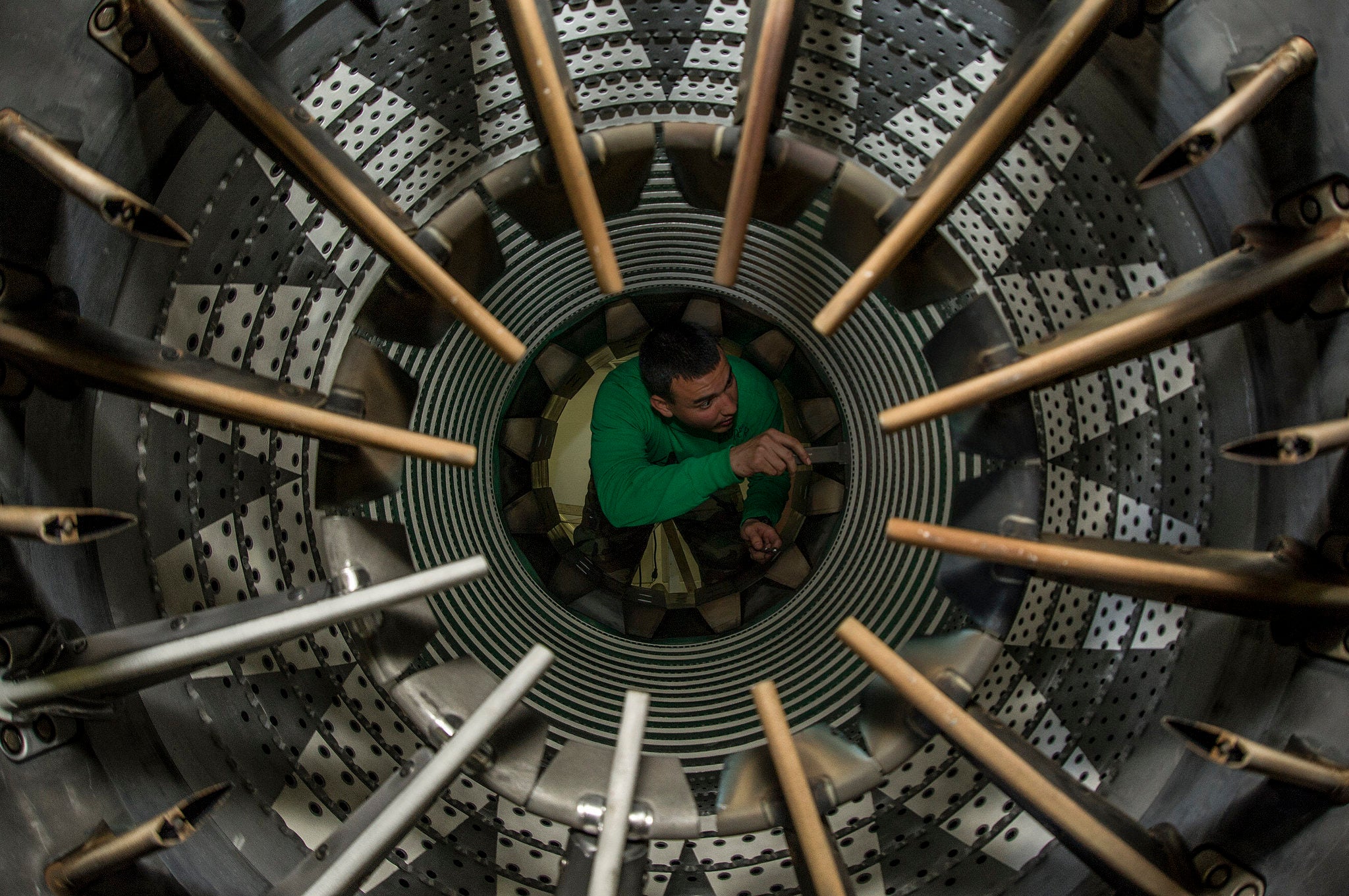 Dayshot: It looks like the entryway to a portal. Or like the pod of some spacecraft. But it's a US Navy sailor checking out the afterburners of a fighter jet. From the US Navy: "Aviation Machinist's Mate 3rd Class Ryan Draper, from Palmdale, Calif., inspects an F/A-18 afterburner in the jet shop aboard the Nimitz-class aircraft carrier USS George Washington (CVN 73)."
---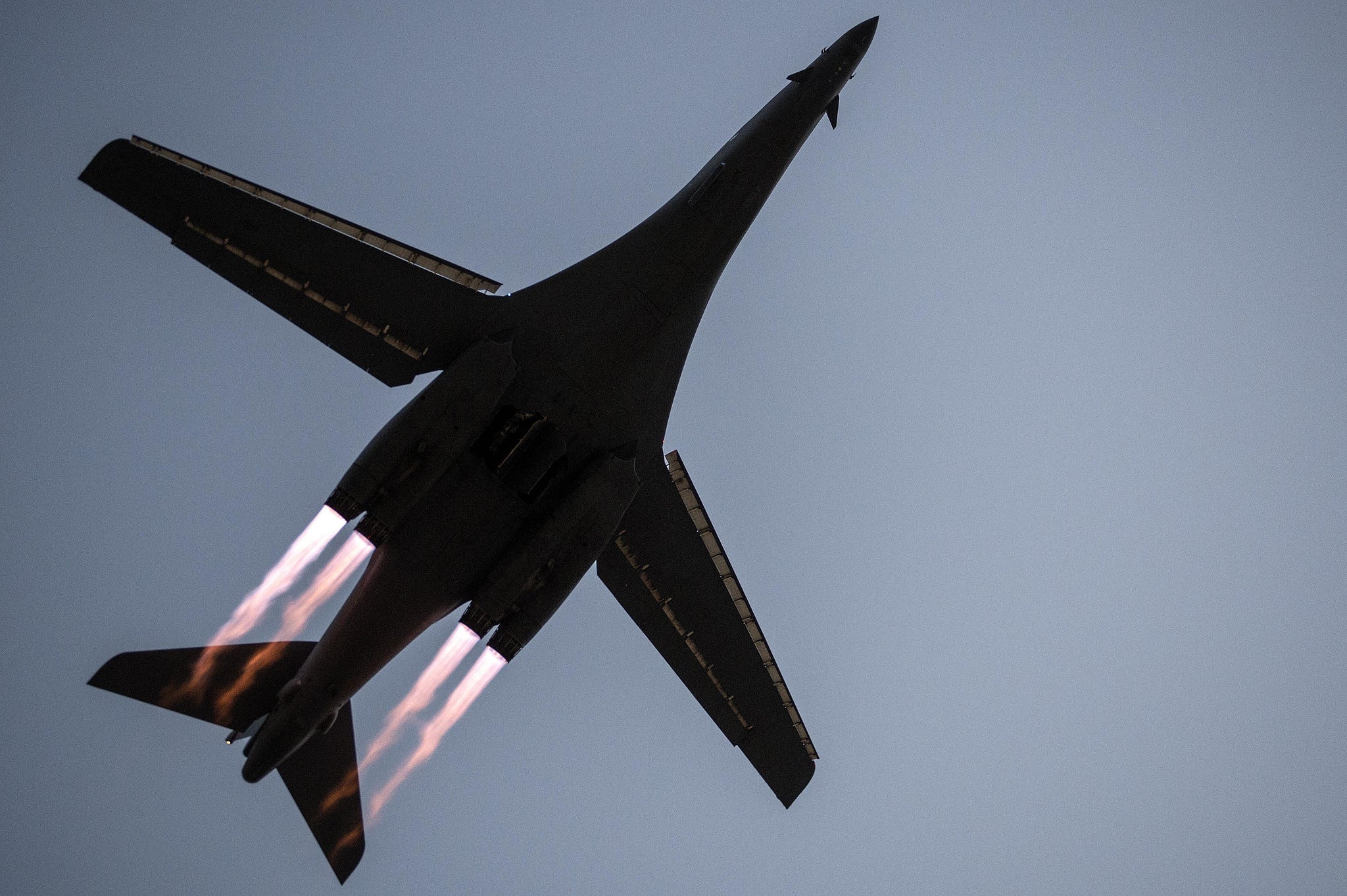 ---
Look, I'm all for extreme sports (and general borderline-stupid shenanigans masquerading as sports). But I think I'd probably draw the line at a homemade, 3D-printed jet-powered snowboard.
---
Fighter jets and aircraft carriers and fighter jets taking off of aircraft carriers are some of our favourite things in the world for so many reasons. One of them is just how perfect each launch has to be. Just look at how the wheels of the jet reach the end of the aircraft carrier as the fighter jet achieves lift off.
---
Video: Damn, that thing really is stealth. This video shows how the B-2 stealth bomber refuels and rotates its fuel receptacle so that it can maintain its stealth. You see the receptacle in clear view when it's ready for fuel but after it's all filled up, it's gone and the whole plane is back to being undetected.
---