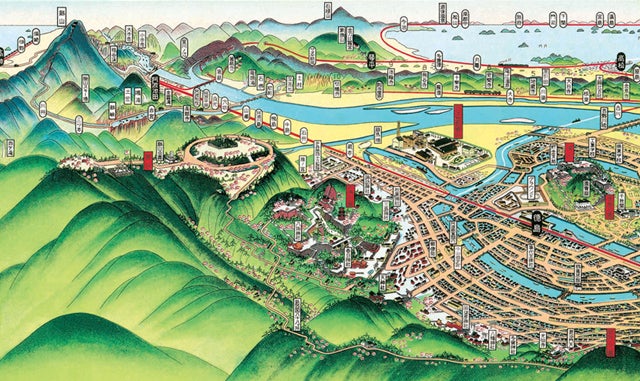 ---
Today the NASA and Japan Aerospace Exploration Agency (JAXA) launched a Japanese H-IIA rocket with the Global Precipitation Measurement (GPM) Core Observatory onboard. The joint mission will collect data to map global rainfall and snowfall every three hours. And there is an awesome anime about that. Because Japan.
---
This video, shot and made by Scott Gold, plays like a dream. It depicts Scott and his wife's trip to Japan in January but to me, it shows how Japan is maintaining its illustrious history and mystical culture amidst the fast paced, beep beep, every person cross the intersection right now modern world.
---
---
Game of Thrones is one of the most beautiful shows on television because of its expansive sets, elaborate costumes (and lack thereof), obsession with detail, intimidating weather and anything dealing with the world of Westeros. It's such a magnificent place that even if the characters disappeared I could watch the golden glow of King's Landing and the snowy Northern truth clash. But what if Game of Thrones was set somewhere else? Could it be… more beautiful? If it was set in feudal Japan, it just might be.
---
---
It's been almost three years since Fukushima nuclear disaster. Despite the catalyst for the incident being a magnitude 9.0 earthquake, followed by a 40m-high tsunami, we can all agree the nuclear-related nastiness afterwards could have been handled better. While the Japan Atomic Energy Agency can do little to stop Mother Nature, it can get a tighter grip on dealing with meltdowns, which is why it's going to start one on purpose.
---