Loading page
Well this is interesting, isn't it? Yesterday, a Government-appointed panel on Competition Law just told everyone it was OK to use their VPNs to circumvent international geoblocks in order to dodge the Australia Tax. So what does this mean for a government desperate to get people to stop using VPNs to access overseas services like Netflix?
---
A few months ago, the Government flagged it would undertake a "root-and-branch" review into Australia's competition laws. At the time, the Chair of the review said that it would use it as an opportunity to once again re-examine the nature of IT Pricing in Australia. A few months on, and the final report is out. And whaddayaknow: the Australia Tax is bad.
---
Remember the IT Pricing Inquiry? That big, ugly inquiry that saw tech giants dragged before the Parliament to explain why they choose to gouge Aussies for tech, software and content? A year has gone by since the final report was submitted to the Parliament, but sadly it was swept under the political rug in favour of electioneering and a change of government from Labor to the Coalition. That Coalition government finally has a response to the recommendations made by the inquiry, but you can't see it just yet. Here's why.
---
Editorial: One year ago today, the guns fell silent on the IT Pricing Inquiry. The Parliamentary Committee tasked with finding why we pays more for gadgets, software, music and movies fired the final shot in the form of a report to the government on how to solve the availability crisis Australia had found itself in. One year on, and nothing has happened. The Australia Tax is as bad as it ever was, and content piracy is now at epidemic levels. We're at a tipping point, and the government isn't doing a thing to help.
---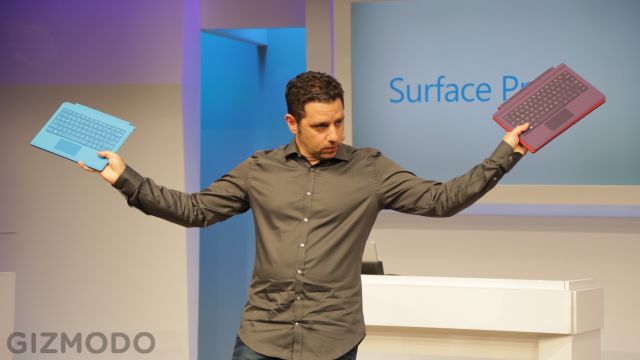 It's finally here. Microsoft has made the 12.2-inch Surface Pro 3 a reality overnight, and it's heading to Australia soon. Here's what you'll pay, when you can get it, and whether you'll pay the Australia Tax on Microsoft's new laptop replacement.
---
A long time ago in a government far, far away, there was a man who wanted Aussies to pay less for their gadgets. His name was Ed Husic, and together with some of his Parliamentary buddies, they got together to take the fight to big tech companies to stop them gouging Aussies. That's the story in a nutshell of the IT Pricing Inquiry, the recommendations of which have been swept under the political rug…until now.
---
On a battlefield drenched in derp like rainfall drenched the Somme, a war has been fought for four years now and, from all reports, it's a stalemate. Grenades are lobbed over sandbags in an effort to weaken the resolve of the opposing faction on a daily basis. Nobody is ceding ground and neither side will give up. It's a war for the trenches of Australia: the pits and pipes and what should be routed through them and, in a bid to break the stalemate and win the war for Labor, there has been a change in leadership on all levels. Meet the new Three-Star General: Ed Husic, Parliamentary Secretary for Broadband, and get ready to take your orders.
---
There has been much said about the IT Pricing — or Australia Tax — Inquiry. Will it work? What will it achieve? When will we see results? Interestingly, there already have been behind-the-scenes benefits. The punchline? Microsoft Australia is reportedly making less money than ever from the Federal Government thanks to its testimony. About $100 million less, actually.
---
Loading page