---
Coinciding with the start of its massive Velayat 4 air-defence manoeuvres and amid rising tensions over its nuclear program, Iranian defence Minister Ahmad Vahidi unveiled Iran's newest weapon on Monday — a recon drone-launching, missile-firing, all-terrain-travelling hovercraft. One that looks suspiciously just like the ones they bought from the UK decades ago.
---
After seriously flipping out, cutting of Iranian access to Google and basically herding all its citizens into a tiny little government-approved intranet pen, the Iranian government has softened its internet ban just a little bit and restored access to Gmail.
---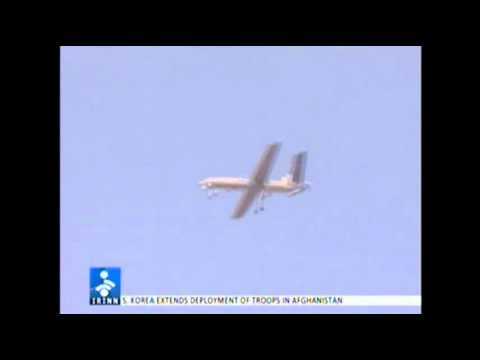 As the UN convenes to talk peace and love, Iran's Revolutionary Guard just launched a brand new unmanned drone — the Shahed-129, allegedly capable of spying on a giant chunk of the Middle East. And firing missiles, of course.
---
---