---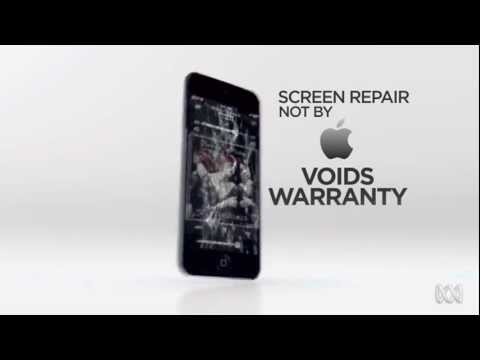 The lads from The Chaser are back with their new show, The Checkout. It's set to start airing next week on the ABC, but the boys couldn't resist putting their first Apple-related teaser out there this week. Here's a bit of truth in advertising from The Checkout.
---
When Redditor jayhawk503 bought his new iPod, he got more than he bargained for. He claims he didn't want any damn engraving. We're not sure how true that is, but it's funny nonetheless. [Reddit via Geekosystem]
---
In the 1920s, the world was still about 60 years away from the first Walkman and about 80 from the iPod, but portable music was still apparently a thing. All you had to do was rig a little radio to your garter and a speaker around your head, as the '20s lady in the above video demonstrates.
---
---
Seven generations of iPod nano evolution have culminated in something pretty special. The latest iteration of Apple's mini music player is its thinnest, has the biggest screen ever (for a Nano), and tosses in Bluetooth to boot. Is it great? Yes. Is it enough to make you care about MP3 players again? Not really.
---
After an outage spanning almost 24-hours, the Apple App Store is back on your iDevices. Apple users weren't able to view the App Store, update or download new apps to their handsets, unless they connected it to a computer during the outage. Now though, you should be once again able to access the App Store.
---