The constant curse of Apple's earbuds — along with the lacklustre sound they produce — is that you can rarely go more than 10 seconds before one side or the other pops out. Sprng — clips for Apple's updated-in-2012 EarPods — wants to remedy that. And you know what? They do.
---
Key-shaped USB flash drives have guaranteed we never forget to bring our important files ever again. Taking the same approach, Bluelounge's Kii guarantees you always have an emergency iPhone or iPad charger on hand — as long as you remembered to lock your home and bring your keys.
---
---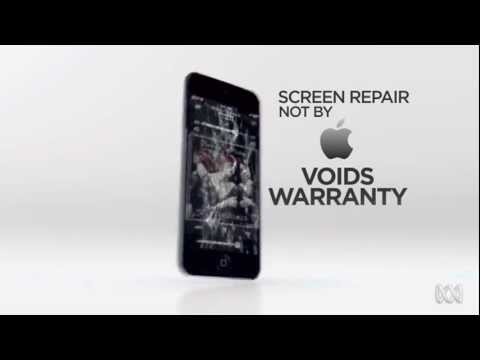 The lads from The Chaser are back with their new show, The Checkout. It's set to start airing next week on the ABC, but the boys couldn't resist putting their first Apple-related teaser out there this week. Here's a bit of truth in advertising from The Checkout.
---
When Redditor jayhawk503 bought his new iPod, he got more than he bargained for. He claims he didn't want any damn engraving. We're not sure how true that is, but it's funny nonetheless. [Reddit via Geekosystem]
---
In the 1920s, the world was still about 60 years away from the first Walkman and about 80 from the iPod, but portable music was still apparently a thing. All you had to do was rig a little radio to your garter and a speaker around your head, as the '20s lady in the above video demonstrates.
---