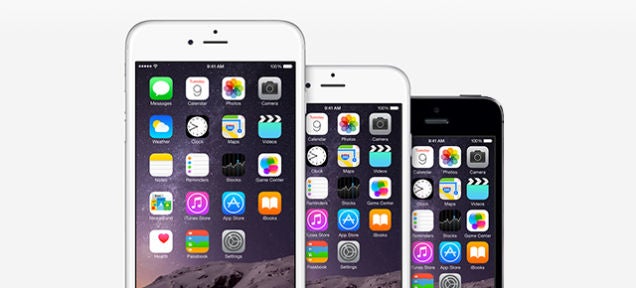 The iPhone comes with a bunch of apps you never use. Some of them are poorly implemented. Others are lacking important features. Fortunately, there's a whole world of developers offering some very viable third-party alternatives. You still can't delete the apps your iPhone comes with, but here are some alternatives that will free you from their boring grips.
---
Self-destructing media! Not exactly hitting Da Vinci-levels of innovation, but an intriguing enough concept going by the popularity of Snapchat. Instagram, the other heavyweight in the "must photograph everything and spam it to my friends" space, has released a competitor of sorts called "Bolt". The roll-out however is being done gradually, with Australia the latest country to get access to the app.
---
It's not a bad idea to measure a room before you go out and buy a bunch of new furniture. And if you've got an iPhone, that becomes less of an ordeal because you can trade your tape measure for this slick app called RoomScan. It automatically generates floorplans by simply tapping your phone on every wall.
---
A tweet from Dong Nguyen, creator of the maddening and virally popular game Flappy Bird, says the game will disappear from the Android and iOS app stores at noon tomorrow. And here I'd just gotten past the first three pipes!
---
If you have been frustrated with the hugely successful and extremely difficult game Flappy Bird, here's a tutorial that will teach you how to beat the hell out of it. It's actually really easy once you learn this technique.
---
BlueStar is a smartphone app that helps diabetics track their glucose readings, analysing patients' blood glucose readings and coaching them on medical and behavioural changes they can make to minimize the disease's impact. But good luck finding a download link on BlueStar's site — it's the world's first prescription-only smartphone app.
---
We love typography at Gizmodo, so it's no surprise that we're rather taken by Type:Ride — a mobile game that let's you solve riddles and puzzles while learning about fonts along the way.
---