Loading page
If Teddy Ruxpin had tried harder to keep up with technology, he wouldn't have risen from the grave using proprietary digital cartridges. Instead, he would have a smartphone dock embedded in his torso like this Japanese Cocolo Bear does.
---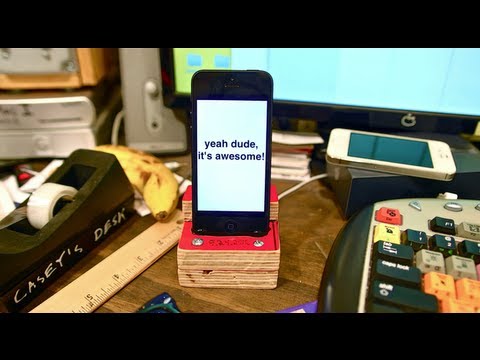 Since the iPhone 5 Lightning adaptor has a chip that prevents you from using third-party cables, you can forget about using an inexpensive off-brand dock. That setup didn't suit Casey Neistat, a filmmaker who prefers to keep a (now obsolete) dock firmly bolted to his desk.
---
Fans of Apple's own generational iPhone docks may be disappointed to learn that no such accessory will be manufactured for the iPhone 5.
---
Here's something you never knew you needed in your life: an iPhone/Android phone dock that actually dances to the beat of the music it plays. Called Shimi, it's the sort of stupid silly fun that makes robots adorable.
---
Here is an interesting theory: the new dock connector in Apple's next iPhone could be a 19-pin port that would be mechanically and electrically compatible with the microUSB standard. I don't know what it would be like, but I love the idea.
---
Loading page