Back in January, we stumbled across one of the most exciting iPhone accessories we've seen in years. FLIR took the thermal imaging technology it sells to law enforcement and the military and squeezed it down into a compact iPhone 5/5S case called the FLIR ONE that will finally be available for pre-order starting tomorrow for $US350.
---
When Apple rolled out the bright lights and party favours for the new iPhone launch, we were lucky enough to get not one, but two new iPhones: the flagship 5s and the colourful 5c. The 5c is still almost a carbon copy of the iPhone 5 under the hood, so which one should you buy? A used iPhone 5 or a shiny new iPhone 5c?
---
If your holiday involves a scuba adventure to some exotic underwater locale, of course you're going to want to take photos to make everyone back home jealous. And since the iPhone has become the go-to pocket camera for most tourists, Thanko's now selling a monstrous, over-engineered case that promises to keep your iPhone bone dry, and functional, to depths of around 100m.
---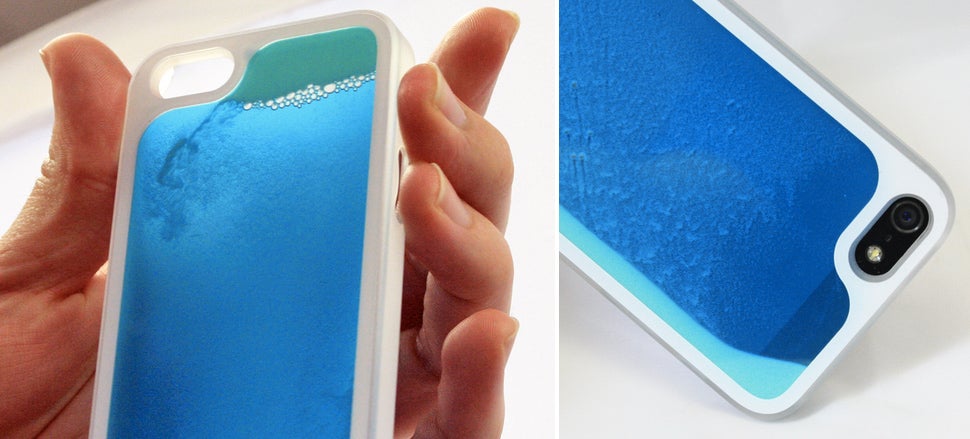 The '80s might be long gone, but your fond memories of Reebok Pumps, Cabbage Patch Kids and those water-filled sand art pictures will forever live on — at least that last one. Because someone has gone and made an iPhone case backed with hypnotic sand art that's constantly changing as you move your phone.
---
When we first got our hands on the Moto X, we were way more impressed than we thought we'd be. We've been using and abusing it since then, and we're happy to say that the good first impression has held up. Forget specs. This is a phone that punches above its weight, and it's finally coming to Australia.
---
When you're digging for CES gold, you can usually ignore about 99.99 per cent of the iPhone accessories announced at the show. But in that last 0.01 per cent is where you can find some real treasures. This year, FLIR has managed to shrink the same thermal imaging technology it sells to law enforcement and the military so that it fits inside an iPhone 5 case — letting us civilians share in the fun too.
---
The iPhone 5s may have a fancy new dual-LED flash, but it ultimately doesn't make that much difference. Low-light pictures continue to be the bane of the phone photographer's existence, and every blurry, noisy and/or blown-out shot from a dimly lit bar is a painful reminder. This new case from Brick and Pixel called the Lightstrap might just change that.
---
If your iPhone gaming addiction involves more than just matching jewels or candy, you're probably well aware that a touchscreen doesn't make for the best controller. But why carry a separate solution when the Arcadie Go incorporates physical buttons into a reversible case that's always guaranteed to be there when you need a hit of sweet, sweet mobile gaming?
---