Yesterday, the Los Angeles Times reported that its sprawling hometown's school system, the second largest in the US, would be withdrawing from last year's ambitious promise to supply all 640,000 students with an iPad. Good. The Los Angeles United School District just dodged a $US1 billion, tablet-shaped bullet.
---
Since the iPhone's launch in 2007, Apple has kept screen sizes simple, offering only four options. Now, the company may be taking a different approach. Bloomberg reports that Apple will launch a 12.9-inch iPad in early 2015, citing anonymous sources familiar with the matter.
---
The next iPad will have a new anti-reflection coating to make the display easier to read, according to a new Bloomberg report. The news agency claims that Apple's suppliers have already started putting together the new iPads, which will feature a special coating on their display to cut glare.
---
Mynd's smart calendar app for iOS just got a hefty new update today. The free version adds some smart features like integration with your Contact list and LinkedIn, but it's the paid Premium upgrade that gets a major boost: it acts like a digital assistant, learning how you spend your day to predict what your future calendar looks like.
---
Adobe's Creative Cloud suite of design, photography and other software has had a massive overhaul overnight. 14 updated desktop apps, three new and unique iPad apps, and for the first time ever some hardware — an interactive ruler and pressure-sensitive artist's pen — combine to create a pretty compelling reason to ditch the old software and move into the cloud.
---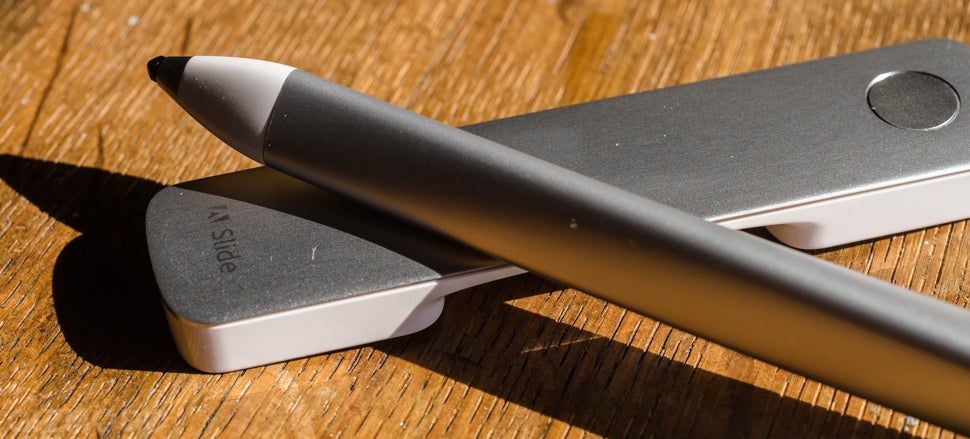 Last year, Adobe took its first foray into the hardware world with two cutely named digital drawing devices, projects Mighty and Napoleon. The software giant is now ready to launch the fully formed duo under new monikers. Meet Ink and Slide. They're (mostly) pretty great.
---
Adobe has released three new iPad-only creative apps today. There are two drafting and sketching apps that are partnered with some neat hardware, and a robust photo editing app called Photoshop Mix, which borrows some of the tools and workflow from its desktop big brother.
---
Perfecting your artistic technique using a stylus is about to get a whole lot more refined. With the introduction of iOS 8, your screen will be sensitive to the relative width of whatever's running across its surface. That's great news for folks who prefer Paper and other drawing apps to, well, paper.
---