---
It's official, the torch has been passed: JJ Abrams is the next-generation Steven Spielberg, and now holds the key to the future of franchises like Star Trek and Star Wars, making him the new beacon of geek culture. We sat down with him to talk about Star Trek Into Darkness, Star Wars and the movies based on Portal and Half-Life.
---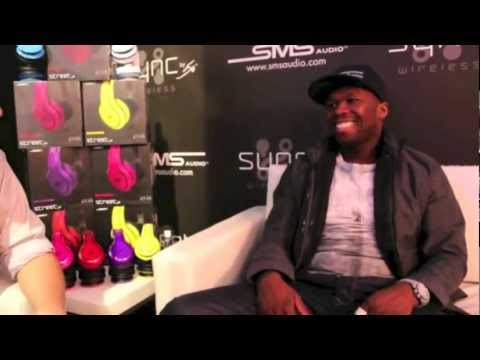 Curtis "50 Cent" Jackson is a rapper, entertainer, entrepreneur and charity worker. So how does he find the time to be the owner of a headphone company, too? We sat down with 50 to talk about SMS Audio, his favourite gadgets and his charity work.
---
We got some great entries and questions for the upcoming Guy Kawasaki interview, but as always there can only be one winner, so who is going to rep Gizmodo in the interview with on Sunday?
---
Google Doodles are the Cracker Jack prizes of the Internet, the digital back of the cereal box, a quirk that humanise the giant search company. And it's funny because the Doodles themselves exist in a sort of mysterious world — they pop up one day and then disappear. Very few people know about the process of creating Google Doodles. Well, here are the humans of the Google Doodle team talking about doodling.
---
The Mars Curiosity Rover is now on the surface of Mars. During the seven minutes of terror that preceded touch down, all the stages had to work perfectly in sync, or the rover would have plunged into the surface. The first critical piece was the parachute.
---
---
This evening, at AllThingsD's D10 Conference in Rancho Palos Verdes, California, Tim Cook spoke with Kara Swisher and Walt Mossberg, both technology columnists at the Wall Street Journal and co-executive editors at AllThingsD, in what was only the second-ever public interview for Apple's newly appointed CEO.
---
Steve Crocker was there when the internet was born. The date was Oct. 29, 1969, and the place was the University of California, Los Angeles. Crocker was among a small group of UCLA researchers who sent the first message between the first two nodes of the ARPAnet, the U.S. Department of Defense–funded network that eventually morphed into the modern internet.
---
We've covered the SKA previously, looking specifically at how the NBN and associated fibre technologies are helping in Australia's bid for the world's largest telescope. I sat down with Dr Brian Boyle from the CSIRO to dig into the specifics of Australia's SKA bid and its importance to Australian science. Here's the first part of that interview.
---