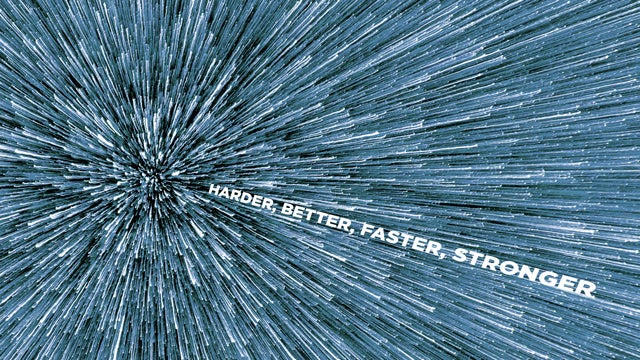 While you weren't looking, the internet got super fast. I'm not talking Google Fiber fast. I'm talking Star Trek fast. Today, it's not just possible to download a movie in seconds. New technology makes it easy to download dozens of movies in fractions of a second. Fast is almost too slow a word to describe such speed.
---
George Brandis, the Australian Government's Attorney-General and Minister for the Arts, is gearing up for a renewed assault on ISPs that "enable" piracy and copyright infringement. After a speech two weeks ago at the Copyright Law forum, Brandis is sowing the seeds for a crackdown on Internet businesses that don't punish their users for sharing copyrighted content.
---
We know what you're thinking. If there's anything the internet suffers from (narcism, insecurity, obscenity, an uncomfortable affinity for cats), it's certainly not a dearth of websites dedicated to GIFs. But of all the websites out there created for the sole purpose of flooding the internet with more GIFs, there's none quite like "And Then I Was Like…" Here, there's no fancy backgrounds, dated pop culture references or complicated steps — it's all about you.
---
Google Fiber is mighty fast at one gigabit per second, but the company is working to pick its speeds up by a factor of 10. At a conference earlier this week, Google's Chief Financial Officer Patrick Pichette explained that its coming fibre networks should boast speeds of 10 gigabits per second.
---
If you take a picture of a car or house key, could you use that picture to get a copy made? Yes — quite trivially, actually. I have a folder on my laptop that is filled with photos people have taken of their keys and put onto the internet. Every few weeks, I take some idle time and associate one of those keys to an address (lot of Googling, mostly) and then I decode the cuts in the key.
---