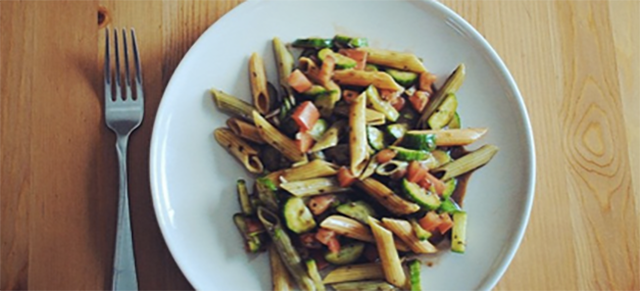 It was only a matter of time. Though it's not unusual for eateries to place plenty of importance on presentation ("we eat with our eyes first", and all that), the rise of amateur food photographers means that one US restaurant chain has now admitted that it actively designs dishes based on how good they will look on Instagram.
---
Briefly: Insult emoticons have arrived at last, thanks to Microsoft. Windows 10 will feature the first wave of blatantly offensive emoji, a collection of middle fingers in full F-you salute. One sad step closer to Instagramese becoming the de facto language of humanity.
---
---
In Los Angeles, the transition from spring to summer is heralded by the blooming of jacarandas, a photogenic tree that explodes in bright lavender fireworks and sprinkles flowers across the city like purple rain. But as I Instagrammed my sneakers against the rubbery petals the other week, I had a nagging feeling — this was way too early for jacarandas to be blooming.
---
Instagrammers with weiner on the brain will have to look elsewhere: Instagram announced yesterday it's adding emoji hashtags, but you can't search for photos hashtagged with the eggplant, a vegetable considered more penile than produce these days.
---