This is a blister beetle photographed with a Macropod — "a low cost, portable, three-dimensional imaging solution" that allows scientists to break the depth of field limitations typical of macro photography by taking multiple exposures and merging them into a single ultra-sharp image using software.
---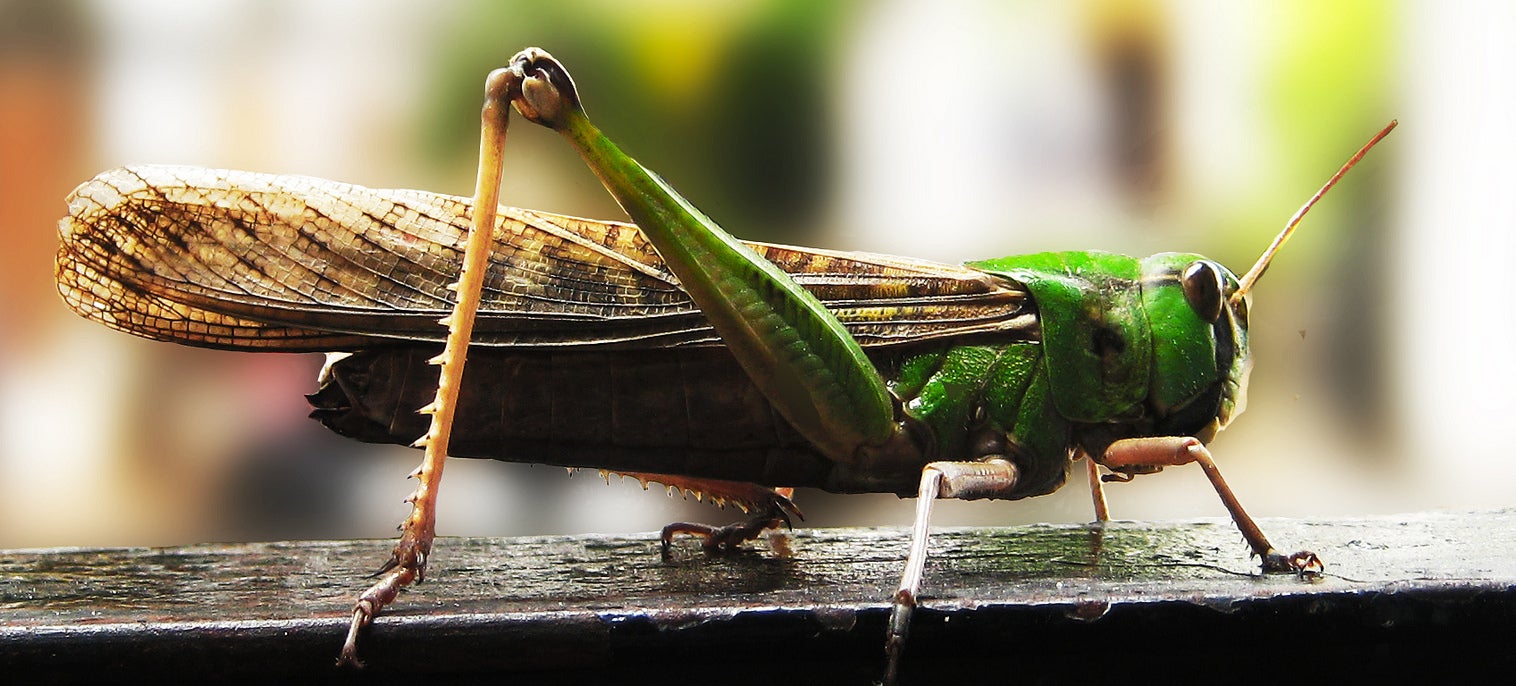 Emily Anthes braves locusts, beetles, mealworms and more as she asks whether eating insects is the answer to feeding ever more humans and livestock. At first, my meal seems familiar, like countless other dishes I've eaten at Asian restaurants. A swirl of noodles slicked with oil and studded with shredded chicken, the aroma of ginger and garlic, a few wilting chives placed on the plate as a final flourish.
---
Flitting from plant to plant, from flower to flower, bees and other insect pollinators play an essential role in crop pollination and the human food supply. But they're struggling: intensive agriculture and climate change have taken a heavy toll on their populations.
---
Briefly: A new specimen of an insect was found this month in a mountain in Chengdu, Sichuan province, China. The insect belongs to the order of Megaloptera and has a wingspan of 21cm.
---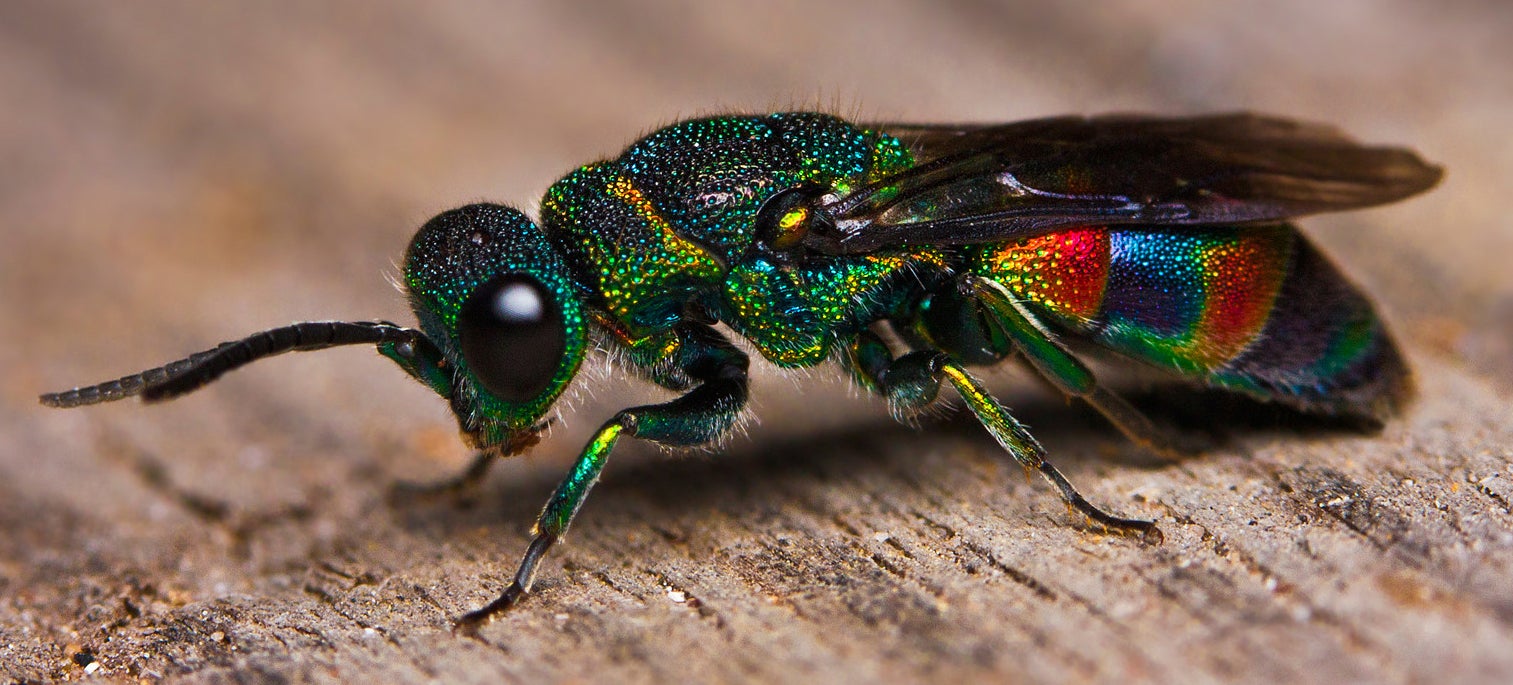 Photo: So today I learned that all wasps are not yellow and black. There's a an iridescent rainbow variant called the cuckoo wasp — of which this is a particularly beautiful specimen. They are klepto-parasitic wasps, who lay eggs in others insects' nest. The baby wasps will then eat the eggs or larva in the nest. Gorgeous bastards.
---
Video: Photographer Michael Sutton spent hours getting up close and personal with a hive of honey bees at Hillside Apiaries in New Hampshire. He got stung three times. But he also got this gorgeous slo-mo footage of honey bees in flight. I bet you'll never look at a bee the same way. There's something really engrossing about seeing a bee's flight slowed down so far, you can see it beating its wings. It all looks so improbable — it seems like there's too much body and not enough wing to sustain flight. Good thing nobody told the bees.
---