Briefly: A new specimen of an insect was found this month in a mountain in Chengdu, Sichuan province, China. The insect belongs to the order of Megaloptera and has a wingspan of 21cm.
---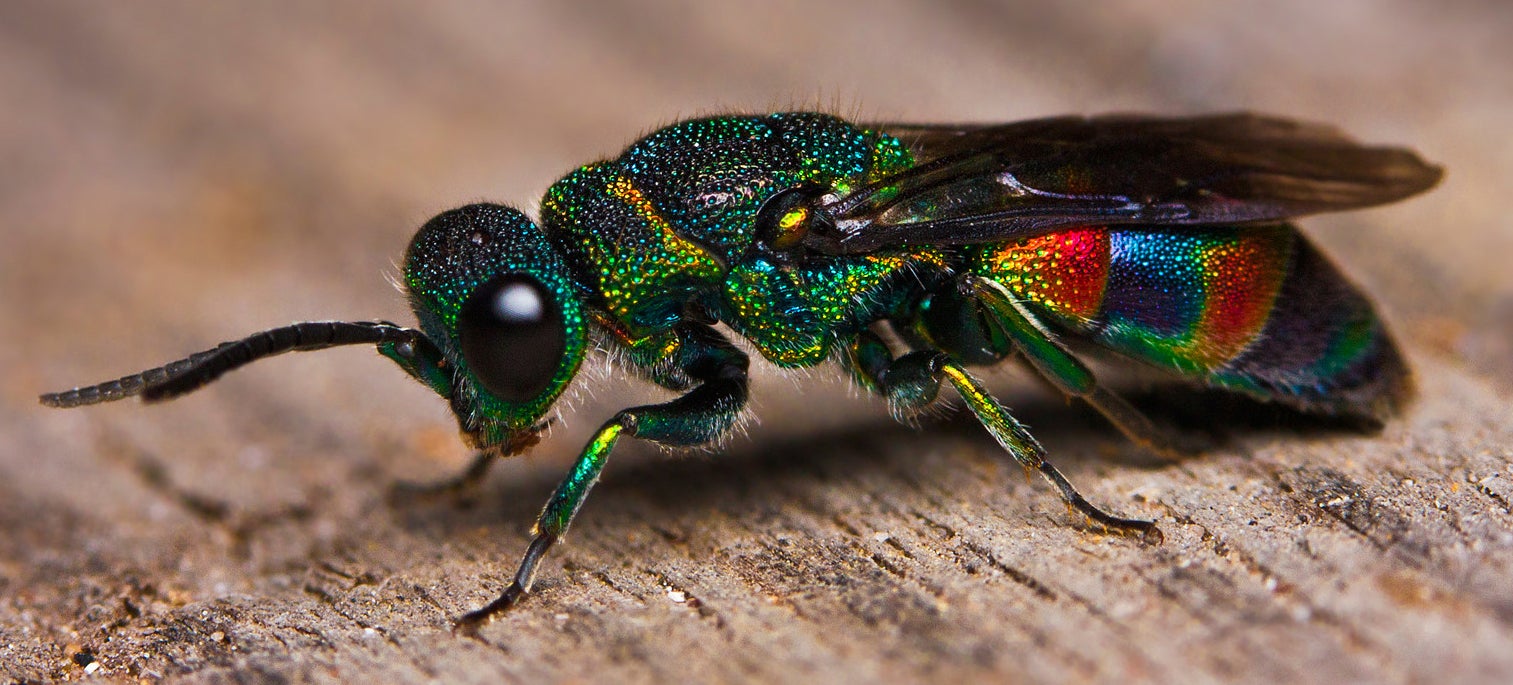 Photo: So today I learned that all wasps are not yellow and black. There's a an iridescent rainbow variant called the cuckoo wasp — of which this is a particularly beautiful specimen. They are klepto-parasitic wasps, who lay eggs in others insects' nest. The baby wasps will then eat the eggs or larva in the nest. Gorgeous bastards.
---
Video: Photographer Michael Sutton spent hours getting up close and personal with a hive of honey bees at Hillside Apiaries in New Hampshire. He got stung three times. But he also got this gorgeous slo-mo footage of honey bees in flight. I bet you'll never look at a bee the same way. There's something really engrossing about seeing a bee's flight slowed down so far, you can see it beating its wings. It all looks so improbable — it seems like there's too much body and not enough wing to sustain flight. Good thing nobody told the bees.
---
In some parts of the world, a mosquito bite is a minor inconvenience that might result in a few days of uncomfortable itching. In other parts of the world, the pests spread deadly diseases, such as malaria and dengue fever. So for the 2014 World Health Day, ad agency Leo Burnett created the world's first mosquito-repelling newspaper in Sri Lanka.
---
Bzzz. Bzzzzzzz. Bzzzz. That's the sound of a house fly slowly driving you insane, but it's music to the ears of a team of computer scientists and entomologists at UC Riverside. These meticulous folks came up with a way to collect data on insects by tracking the distinct melodies of their wings in flight.
---