Loading page
"8000 locust, 2000 crickets, 4000 cockroaches. See you tomorrow night," was the text Huck Magazine writer Michael Segalov received hours before activists unleashed those exact breeds and quantities of insects inside a Byron burger location in London. The bugs came from activists upset by some recent anti-immigration activities at the chain and their vengeance was swift.
---
Look, I didn't want to write this. Centipedes have too many legs and they move so quickly and it's all just nasty and wrong. However, how these disgusting creatures move is of interest to scientists, including some at Kyoto University who used computer simulations and robotics to delve into this strange movement.
---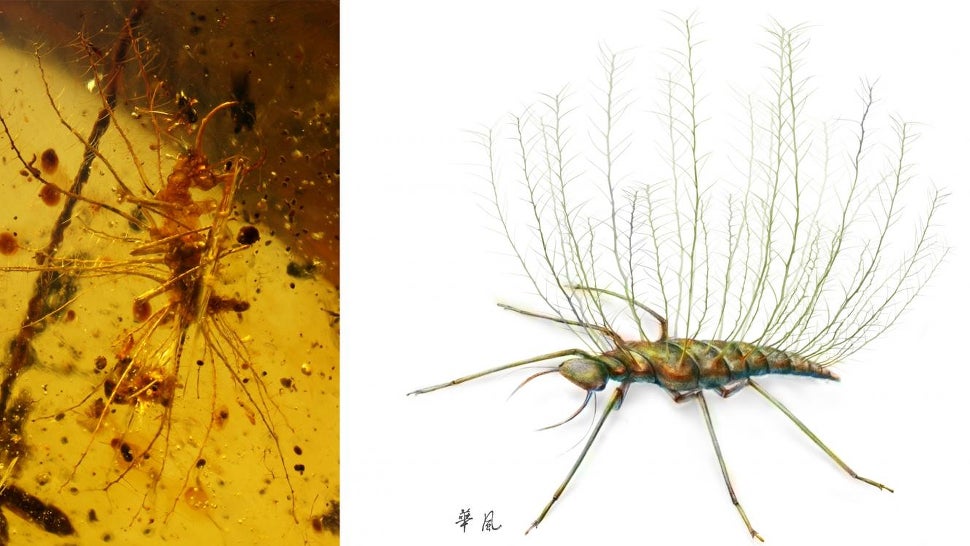 ---
Video: To test the sticking power of the glue used inside its Gokiburi Hoi Hoi roach traps, a Japanese pest control company called Earth Chemical created a human-sized version and then made a scientist, athlete and sumo wrestler attempt to get from one end of it to the other. They all failed miserably. But watching the three of them get painfully stuck might actually be harder than trying to get across this mess yourself.
---
The scourge of puppies, babies and robotic vacuums is no longer a problem for robotic cockroaches. Researchers at UC Berkeley have taught this pair of VelociRoACHes to cooperate and help each other tackle stairs using a tiny magnetic winch and old-fashioned teamwork.
---
Video: Photographer Levon Biss takes such incredibly detailed pictures of insects (most smaller than 1cm) that he can blow up his insect portraits to nearly 3m in size. It's a treat to see him work. And there is just so much work involved in photographing each insect. He lights each specific section of the bug (antennas, eyes and so on) and photographs them individually so that every part will look its best. Because he uses a microscopic lens to capture the detail in each bug, he has to take thousands of photos to make up for its shallow depth of field. His final images are made up of 8000-10,000 photographs. Incredible.
---
Image Cache: Does it come as any surprise that a portrait photographer's hobby would still be photography? Given that Levon Biss didn't have room for an entire portrait studio at home, he turned to shooting insects in his spare time. But his macro setup and skills have resulted in some of the most spectacular insect portraits you'll ever see.
---
Loading page