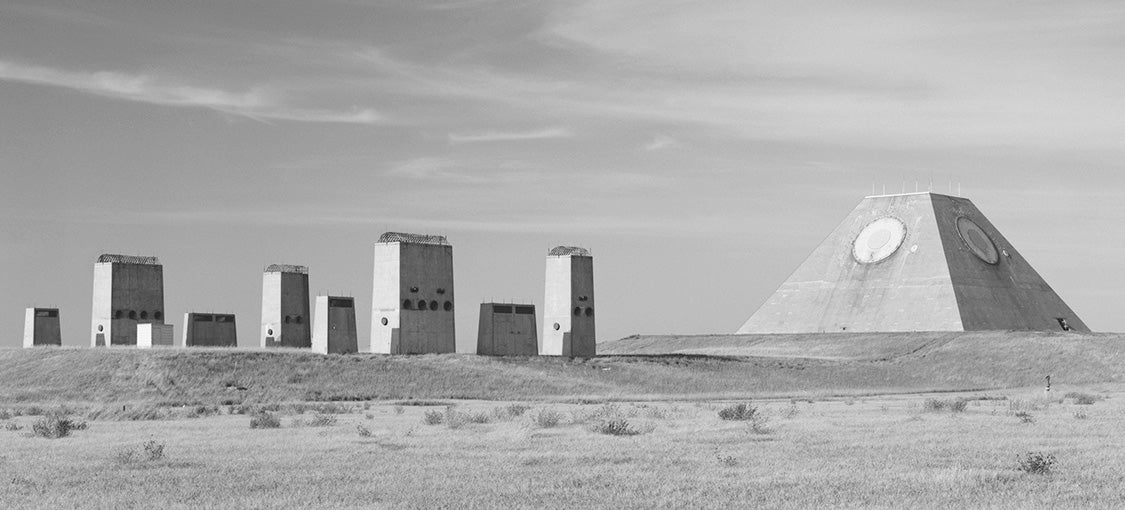 A huge pyramid in the middle of nowhere tracking the end of the world on radar. An abstract geometric shape beneath the sky without a human being in sight. It could be the opening scene of an apocalyptic science fiction film, but it's just the US military going about its business, building vast and other-worldly architectural structures that the civilian world only rarely sees.
---
The European Space Agency's Automated Transfer Vehicle Georges Lemaître will soon deliver over 2600kg of dry cargo to the International Space Station — and even packing it looks kinda fun. The craft will take off, strapped to Ariane 5, from Europe's Spaceport in Kourou, French Guiana later this year.
---
Sony's Project Morpheus VR headset looks fantastic but the early prototypes… not so much. This early version of the headset may have offered plenty of the requisite VR headset features, but it did also feature three Sony Move controllers strapped to it, seemingly at random.
---
This isn't some sort of alien test card beamed from Venus but a rainbow-like optical phenomenon known as a glory in the atmosphere of our nearest planetary neighbour. In fact, it's the first time a glory has ever been imaged on another planet, and it was snapped by the European Space Agency's Venus Express.
---