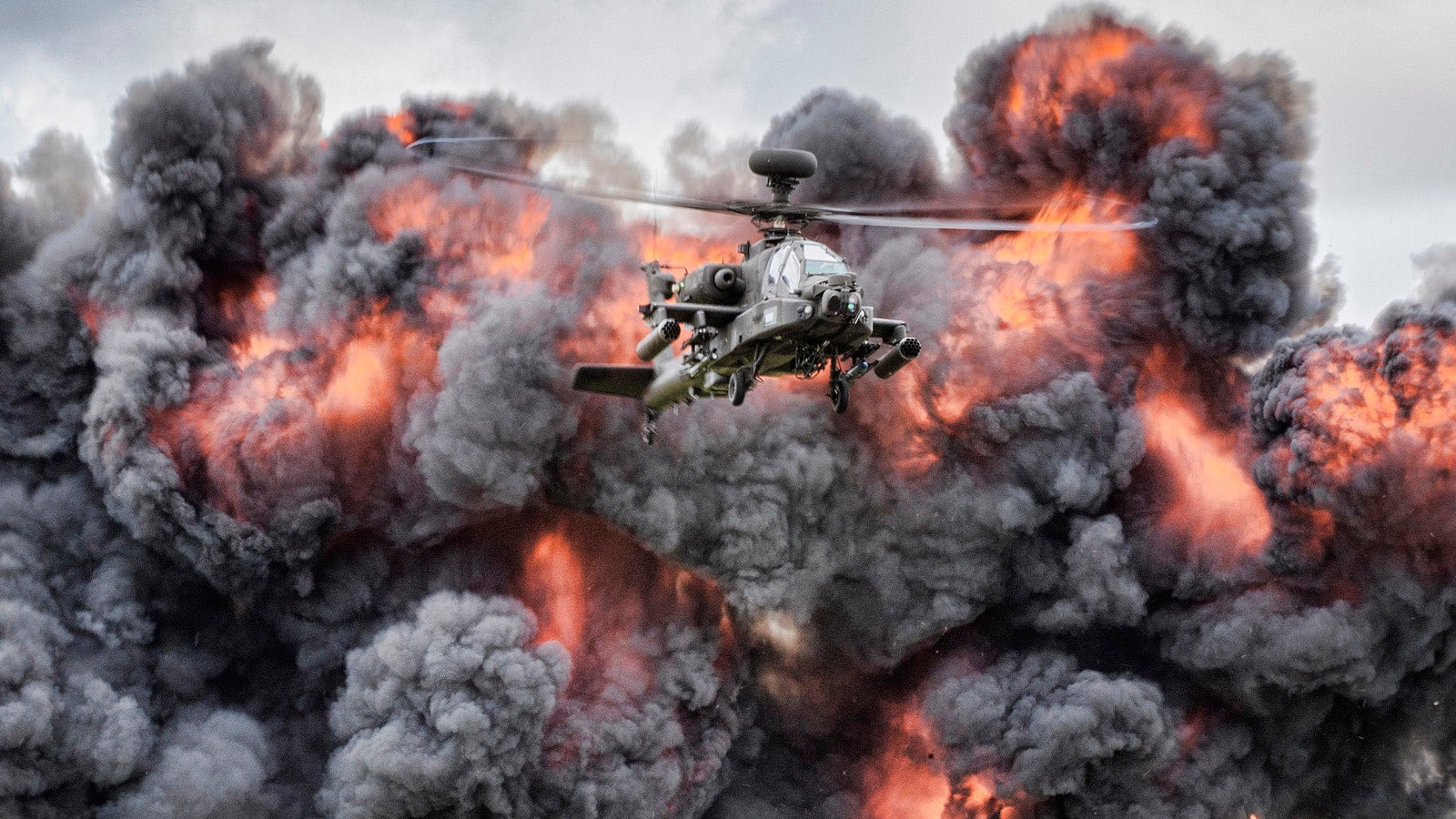 ---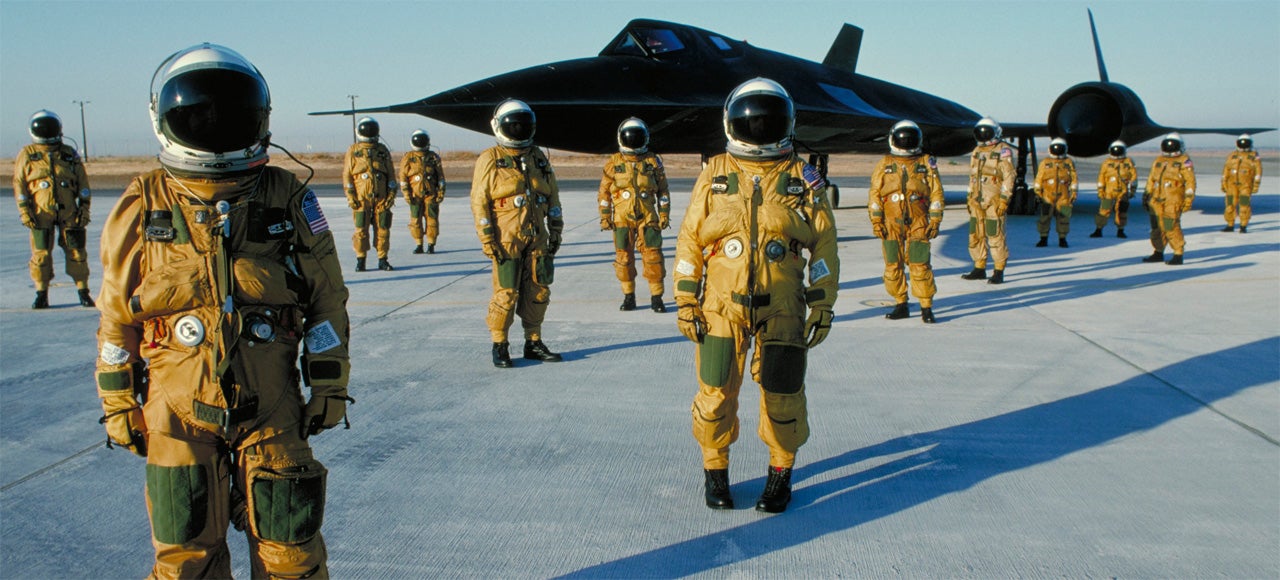 ---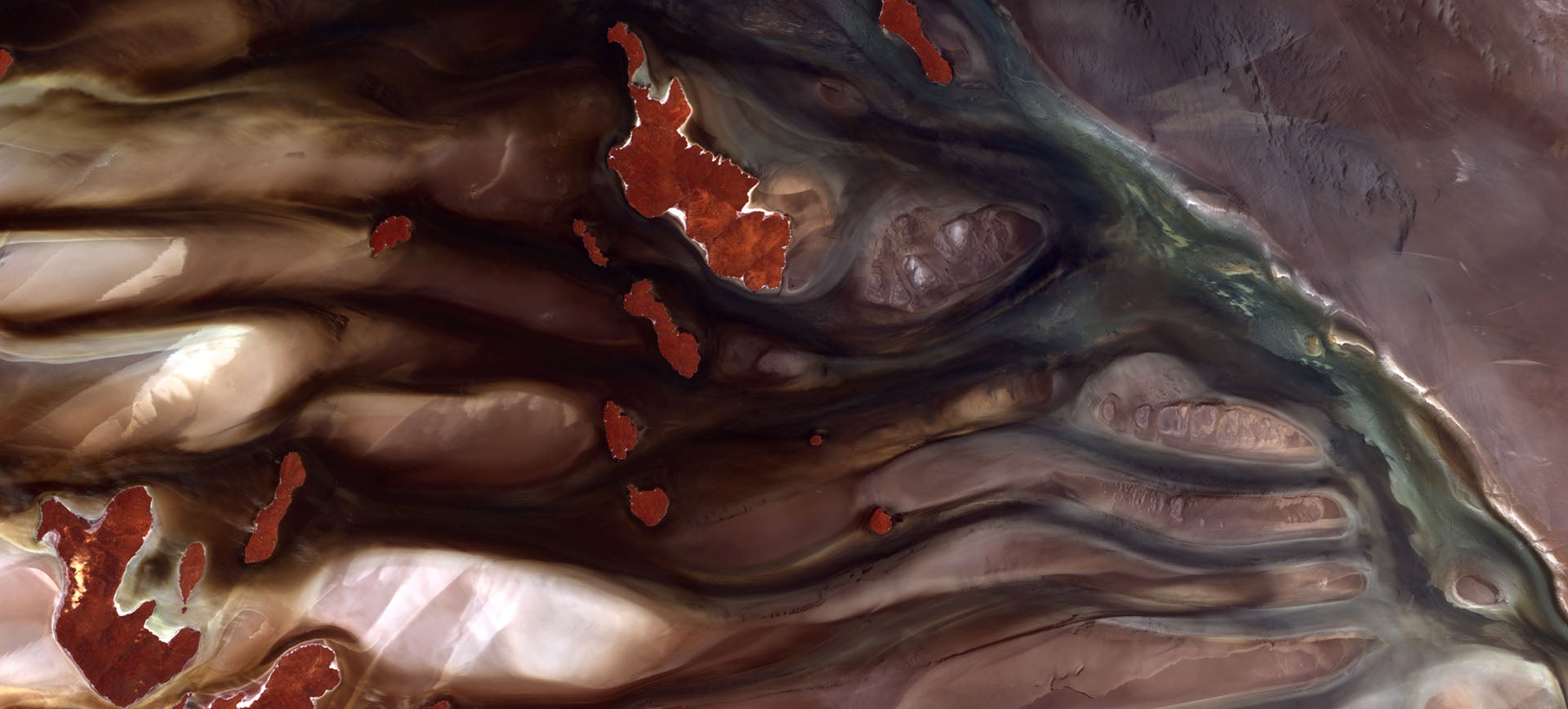 Briefly: This majestic mess of curves and swirls isn't modern art but Lake Gairdner National Park in Australia. Hot and dry in the summer but a flooded salt lake in the wet, it's perhaps most majestic when seen from this angle. [ESA]
---
Briefly: Here is the evidence that the Antonov An-124 — the world's second heaviest operating cargo aircraft — is a bishop of aviation. Just look at its, err, mitre.
---
When I first saw this photo of a Mastiff armoured vehicle being loaded onto a C-17 Globemaster, I thought: this is how a Transformer probably looks in its mother's mechanical womb.
---
It may look cold in blue, but you're looking at a swirling 1km-high tornado of hot gas, imaged using an infrared camera, as it rose from a fissure on Iceland's Bardarbunga volcano.
---
Briefly: The US Air Force and its allies have been regularly dropping humanitarian aid packages in support of towns and communities besieged by ISIS. On August 31, a USAF photographer captured this stunning image of Capt. Erica Stooksbury, of the the 816th Expeditionary Airlift Squadron, prepping her C-17 Globemaster for a relief mission over Amirli, Iraq.
---