This board of tiles, or Azulejos, which is a form of Portugese artwork that involves tilework, is making my brain lose its grey matter. The tile board somehow maintains the same number of tiles even when some individual tiles are removed.
---
Our favourite mind-warping illusionist Brusspup has a slick new trick to wrap your raisin brain around: water flows normally and then — BOOM! — it warps and twists and bends like you never imagined water could when sound hits it. How does this happen?
---
If you're feeling a little freaky on this Friday night but not freaky enough to dip into hallucinatory drugs, watch this video instead. Basically, you stare at the video and then look at a wall and watch everything collapse. The world just kind of starts melting and spinning and it's totally like being on drugs. Don't get addicted!
---
Viewer discretion advised! Do not scroll down unless your brain is made of steel and your nerves are Teflon. Some people simply cannot stand optical illusions.
---
These warped chairs, designed by French studio Ibride, have so many hidden features it's making my brain wrinkle at a rate it's never scrunched up before. The optical illusion is to show the chair with a classic silhouette from one angle, while the actual sitting of the chair requires a completely different angle. It's a mind trip! You sit in a chair completely different to what your eyes see.
---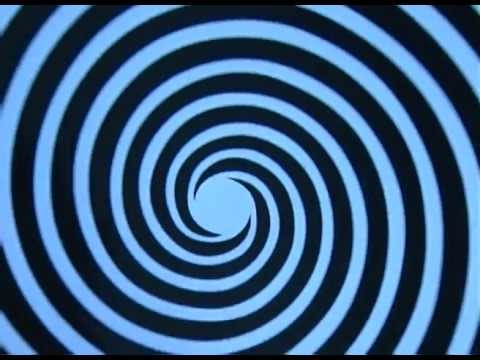 Still waking up? Consider this two-and-a-half minute collection of optical illusions a mental boot camp with Richard Wiseman serving as your overly pleasant drill sergeant.
---
The moon looks HUGE some nights, right? Well, yes, sort of, to you — but only because your tiny human brain contextualises it as larger sometimes than others. It's never actually any closer. It's just a confluence of a few different optical illusions screwing with your head.
---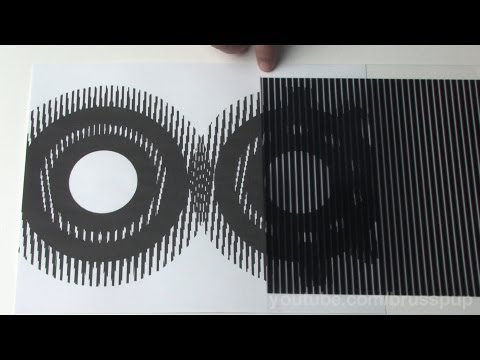 Your mind is not playing tricks on you. These amazing animations were done on transparencies. A pair of images were printed on separate plastic sheets your high school maths teacher used, and one was slowly dragged over the other, resulting in crazy moving pictures, like PacMan eating bullets or a running cat.
---