Loading page
Video: If it looks like a roof and it's sloped downward like a roof, it should act like a damn roof and have stuff freaking slide off it, right? Not when it comes to Kokichi Sugihara's "Impossible Rooftop". Even if you place a ball on top of this model house's roof, it won't roll off. Instead, the ball will break physics, bend gravity and probably even time travel a little as it dances all around the roof's edges — until it finally settles on top of the roof's ridge.
---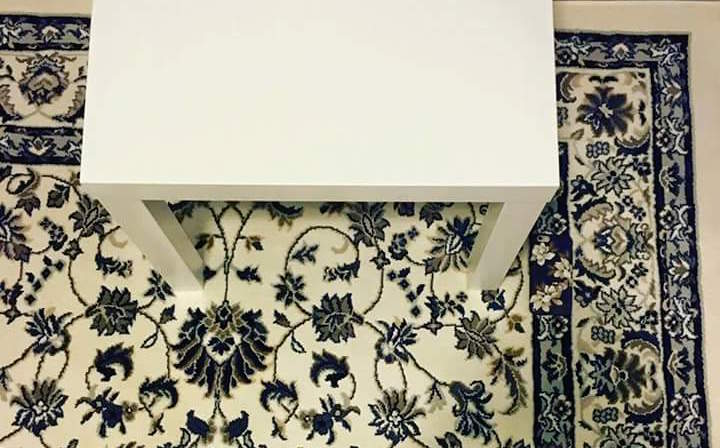 There's an iPhone laying somewhere on this carpet. You have to stare really hard and probably scour every pixel of this picture and possibly stop blinking for at least four minutes in order to find it, but I promise you that it's there. Jeya May Cruz dropped her iPhone onto this rug and basically saw her phone vanish before her eyes. Who knew iPhones had an invisibility feature.
---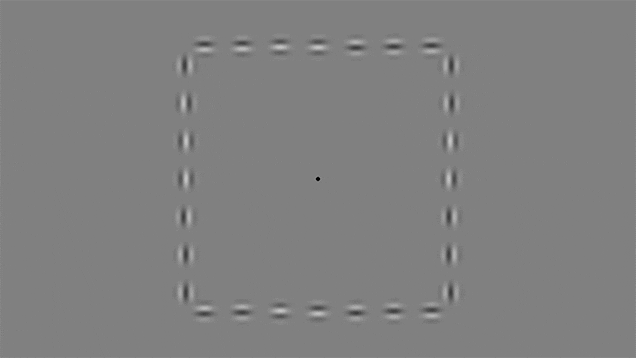 ---
Video: What sorcery is this? Kokichi Sugihara's 'Rectangles and Circles' illusion is a mind-bending visual trip that turns squares into circles and circles into squares right in front of your face. Different shapes are placed at a mirror and what you see in front of you is totally different from what you see in the mirror. It's like the mirror is actually a portal to another dimension where squares are circles and circles are squares.
---
Video: In every one of these side-by-sides from artist Howard Lee (and there are ten of them), one is the real object and the other is just a hyperrealistic drawing. Some of these drawings look so real that it's hard to tell what's art and what's not. It's especially great because after we get fooled, we get to see how the drawings get made.
---
Video: I want my cake to be fluffy and delicious and always enough for seconds. Maybe it can be a little decorative and fun and hide a joke somewhere but what I'm not prepared for is a cake to wreck my brain before it pads my stomach. Take a look at this optical illusion, colour changing, shape shifting (it's not shape shifting but with all the changes in colours, it makes me think that it is) cake. You spin it, and the zig zag of the design reveals a completely different colour!
---
Video: It's all about the perspective. Well, it's also a little about how easily our eyes can be tricked. Here's optical illusion expert BrussPup pulling the old perspective trick on us by making us think something is real when it's not and making us believe something is fake when it's actually the real object. It's a fun video because he doubles down on the effect by zooming in on the photos up close. They still look totally 3D at that distance but they're not.
---
I can only accept two reasons as for how this drawing of an egg — yes, a drawing — looks like it actually cracks as an artist continues drawing: our eyes are pitiful things that cannot be trusted at all or the artist is a magician. There is no in between. This is expert level artistry that is very likely sorcery at work. Or the human eye can't actually see a damn thing.
---
Video: Zach Mueller has mastered the art of cardistry and in doing so probably destroyed the laws of gravity. The Fontaine cards he's using seem to have a mind of their own with special rules that don't apply to other objects on this planet. It's not so much that his hands are controlling the card but the card is controlling his hands. Cool trick!
---
Loading page