---
Coming just a year after the creation of the first carbon nanotube computer chip, scientists have just built the very first actual computer with a central processor centred entirely around carbon nanotubes. Which means the future of electronics just got tinier, more efficient and a whole lot faster.
---
---
To ensure the cooling and ventilation systems in the company's data centres are running at peak efficiency, IBM now employs autonomous temperature-monitoring robots built on the iRobot Create platform to hunt down problematic areas. Fitted with a 2m tall pole laden with temperature and other sensors, the robots wander collect data on temperature and humidity that can later be mapped in 3D to determine cold spots where cooling is being wasted, or hot spots where ventilation needs to be improved.
---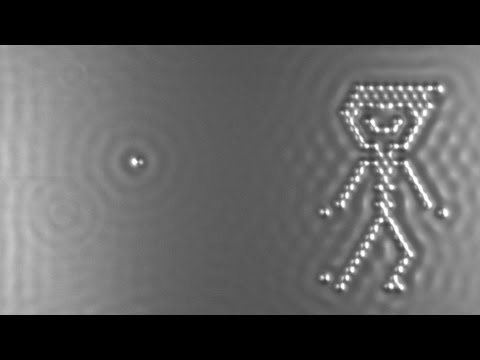 Occasionally, researchers at IBM take a break from exploring the limits of data storage at the molecular level — and instead make stop-motion films, animated entirely with individual atoms. This is the result.
---