---
Porsche is back in Le Mans competition this year, and it has a brand new car to compete with. The 919 Hybrid combines a highly turbocharged two-litre four-cylinder with energy recovery and a battery-based electric electric motor driving the racer's front wheels under acceleration. The entire super-compact, super-light prototype chassis should be a proper competitor for Audi's barnstorming turbodiesel R18 e-Tron, and no matter how it performs, it sounds amazing.
---
---
One of the most crucial factors in making a fast car is considering how much down-force the car has. Down-force describes the way air interacts with the aerodynamic design of the car to keep it onto the road. That way, the tyres are always firmly planted to deliver you the best possible acceleration and handling. The McLaren P1 is one such car for which downforce is crucial, but how does it all work? Take a look at how air sculpts these insane hypercars.
---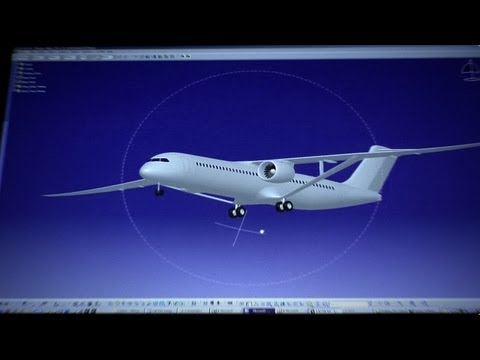 In November of 2011, American commercial airlines consumed 1.83 million litres of fuel — every day — and paid a total of $US49.8 billion that month to do so. And with increasingly tight operating budgets, fuel efficiency has quickly become a primary concern for the airlines. Boeing thinks one possible solution is its new plug-in hybrid jet concept that burns 70 per cent less gas per flight with the help of local power grid.
---
---
Toshiba is turning heads with its new Satellite U925T, a 12.5-inch Windows 8 hybrid laptop/tablet. It has the same design as the weird but endearing U845W ultrabook, although it's not a super-wide 21:9 ratio.
---
---
You might ask why someone would want to turn a perfectly good Toyota Prius into a roller coaster that moves at a mere 15mph. I ask why not?
---
GE is trying to explain the breakthrough of capturing lost energy and something called dynamic braking. I would care, but watching an egg, christmas ornament, water balloon, and watermelon fall in succession (and slow motion!) has me mesmerised. It's…beautiful. Watch it.
---