Anyone living in or around the Sydney CBD is probably already used to surviving without a car. With nowhere to park, exhorbitant fuel and registration costs, and constant bills for upkeep, it hardly makes sense to maintain a car unless you're driving every day. Car-sharing service GoGet has a solution for infrequent trips, though; a full 44 car-sharing spots just next door to Central station.
---
Honda sold less than 500 hybrid cars in Australia last year, and two of the strongest sellers from that mediocre number are being discontinued soon. Despite that bleak outlook, the Japanese manufacturer remains buoyant about the possibility of hybrid technology, although its local boss says more efficient petrol and diesel cars are taking centre stage for the time being.
---
In Australia, our beautiful wide brown land means that we love our big cars. Holden's Commodore and Ford's Falcon dominated the top of new vehicle sales lists for decades; even in recent years, and even in light of both brands shutting down, they're strong sellers. All of the five most popular cars in Australia are petrol-powered, but that looks set to change; you'll just have to give it a few years first.
---
---
Porsche is back in Le Mans competition this year, and it has a brand new car to compete with. The 919 Hybrid combines a highly turbocharged two-litre four-cylinder with energy recovery and a battery-based electric electric motor driving the racer's front wheels under acceleration. The entire super-compact, super-light prototype chassis should be a proper competitor for Audi's barnstorming turbodiesel R18 e-Tron, and no matter how it performs, it sounds amazing.
---
---
One of the most crucial factors in making a fast car is considering how much down-force the car has. Down-force describes the way air interacts with the aerodynamic design of the car to keep it onto the road. That way, the tyres are always firmly planted to deliver you the best possible acceleration and handling. The McLaren P1 is one such car for which downforce is crucial, but how does it all work? Take a look at how air sculpts these insane hypercars.
---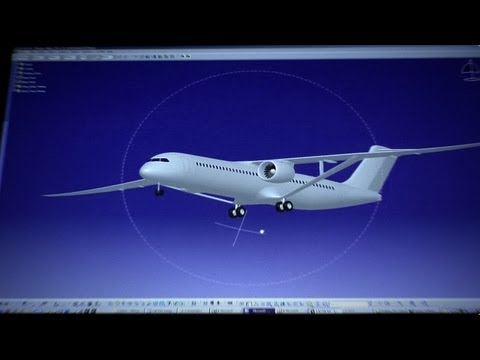 In November of 2011, American commercial airlines consumed 1.83 million litres of fuel — every day — and paid a total of $US49.8 billion that month to do so. And with increasingly tight operating budgets, fuel efficiency has quickly become a primary concern for the airlines. Boeing thinks one possible solution is its new plug-in hybrid jet concept that burns 70 per cent less gas per flight with the help of local power grid.
---