This music video — by UK-based director Sam Pilling — takes us to the most bizarre bowling tournament I've seen in my life. It doesn't say how the rules actually work, but it seems like the official ball has to be a severed human head. Don't worry, there is nothing gore here, just some British dark humour at its best.
---
Video: You know that crippling feeling of doubt you get when your friend doesn't get the funny YouTube video you're watching? It's your brain warning you that you're playing a dangerous game. One with potentially deadly consequences.
---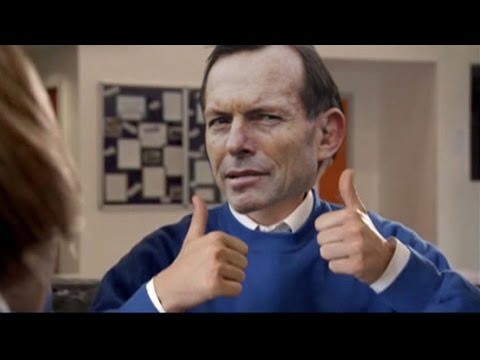 Video: Ace Alderman is Team Australia's Most Valuable Player today. The YouTuber has taken iconic scenes from amazing movies and inserted Team Captain Tony Abbott into them, and it's freaking amazing.
---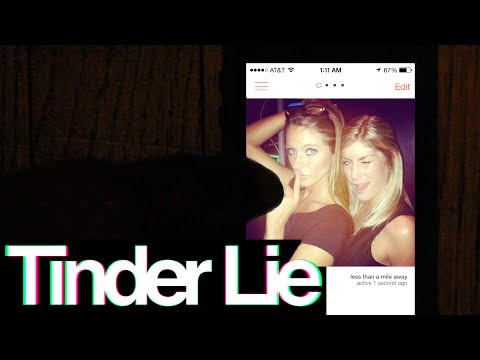 People on the internet aren't smart. Whether they're smart in real life doesn't matter: it seems as soon as some people get online, they get dumb. Ben Bizuneh decided to find out how easy it was to fool people into meeting up with a obviously fake person on Tinder. Spoiler: some people are stupid.
---
Video: Did you think becoming an internet music celebrity was hard? Pshhhhhh. All you have to do is repeat stuff. Seriously. Just repeat stuff.
---
---
Video: What is it with unboxing videos? At best, they're poorly-focused movies of disembodied hands fumbling with packaging. At worst, they're a platform for some jerk to brag about his new gadget. Trust me — this is the only iPhone 6 unboxing video that won't make you retch.
---
Briefly: The new iPhones have just hit the streets, and you know what that means: A million reviews comparing the Cupertino fruit stand's newest smartphone to its toughest competition. Don't waste your time. The Onion's hilarious comparison is the only one you need to read.
---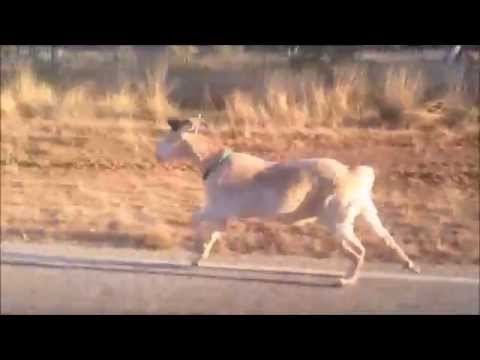 Meet Gary the Goat. Gary loves to run. He loves to run so much that the owner decided to strap a GoPro camera to his head and create the most Australian action cam video you've ever seen.
---
Video: Ever wonder how websites like BuzzFeed make their bazillions of dollars? All that viral humour follows a scientifically precise formula. And the gurus of giggles are here to explain exactly how to hit that jackpot.
---