This week, The Onion takes a look at the NYPD's most controversial tactic: stop and kiss. Tensions run high between supporters and opponents in the debate over this police activity.
---
Phil RetroSpector mashes up the Doors and Ennio Morricone to create a haunting home movie reel fit for a Lizard King.
---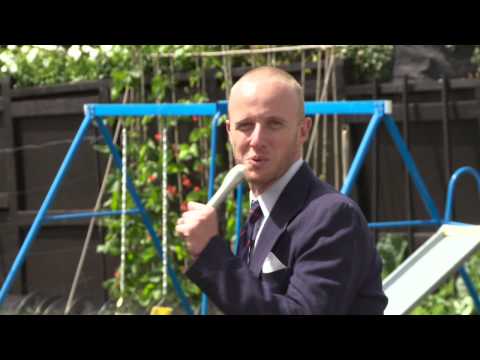 So far, the PS4 has had a pretty rough life, with YouTube channels subjecting it to weaponised punishment. One half of a Kiwi TV duo thought he'd have some fun and try to destroy his mate's 8-hour old PlayStation 4, before it hilariously backfires.
---
If you're a Twitter user, you'll remember when Tweetbot 3 came out a little while ago. It's the best Twitter app on the market, and the upgrade to the new version was a paid upgrade. A travesty, according to most phone owners, who won't pay for apps at the best of times. This Vine perfectly illustrates the problem with those people.
---
The line between genius and madness is a thin one and easily crossed. But is this maniacally-devout sculptor really losing his mind or are his worsening wounds truly a test of his faith?
---
Everyone loves a good impersonation. And by good, I mean perfect. Sure, your mates might share a laugh when you do your crappy copy of Sean Connery, but you know you've hit the big time when you're constantly surrounded at parties with people asking you to record voice messages and what now. Which is something I imagine happens to Charlie Hopkinson a lot, going by his killer impersonations in this video.
---
What's better than swearing? Posh swearing! This second YouTube comment reconstruction has two posh, old English gents flaming each other, with dialogue pulled from an adorable GoPro clip.
---
With a movie adaptation like The Hunger Games: Catching Fire, it's easy to get swept up in the pop culture hype, and lose sight of what's really important: how hot are the boys? Fortunately, Philip K. Rosenthal is here with a deeper look.
---
YouTube comments. Not much else needs to be said really. So void of content that simply looking at one is scientifically proven to suck intelligence directly from your brain. But take those comments, provide them as a script to a pair of English actors and film it like a Hitchcock movie and suddenly, it's Shakespeare (with NSFW language).
---