If you have to explain a joke, that usually means it's not a very good joke. But, if you're telling a maths joke, maybe it just means your audience never enjoyed algebra as much as you did. Either way, these videos help explain to the less able mathematicians out there why they're funny.
---
Mixing surreal anaglyphic animation and a haunting soundtrack, this stunning short by Stephen Chan is cool enough to watch even without the glasses. Of course if you want the full effect but don't have access to pair, just blink your eyes alternately real fast.
---
Vine might be the communication tool of the future, but it's not without its limitations. Not the least of which is how impossible it is to describe Vine in a Vine-length blurb. Irony, thou art cruel!
---
When we see Nigerian princes or weird links or invasive people who want to much personal information pop up in our email inbox, we immediately know that they're scams. It's part of the internet. But what if it was a part of real life too? It would be absolutely terrifying to see online scams and viruses as people.
---
It's like home movie night at my grandparents' house without the confusing tirades about why everything was better before the pictures moved.
---
The first problems that come to mind when you think about time travel probably involve the fabric of the universe or the state of your own existence. But those aren't what would make time travel just plain old irritating.
---
Sometimes all it takes to remember what's important in life is being hit by a bus. This stunning graduation film by Peeranat Tuwarotesakul of Chulalongkorn University explores one man's near death and spiritual rebirth solely through the interplay between the characters and environmental lighting. It's really fantastic.
---
When you combine beautiful faces with cookie cutter cheekbones, luscious lips and millions of dollars in success, you're bound to get a lot of hate from random joes on the Internet. Can you imagine the mentions column for celebs on Twitter? Yeah. Jimmy Kimmel can imagine it to so he got more celebrities to read the awful mean (and hilarious) tweets sent to them.
---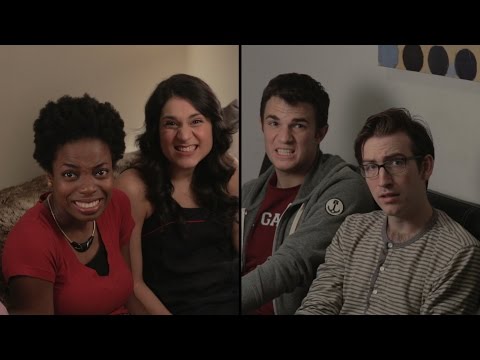 Dating ain't easy in these modern times. You've got OKCupid profiles to worry about, Facebook messages to come up with, Google searches to do, online chatting while at work and all the texting, sexting, snapchats, read receipts, pokes, likes, etc. to read through. Dating with access to the internet is a multilayered cake that you need to attack from all angles.
---