Video: There's an epidemic sweeping this nation: grown-arse men, unable to take even the most basic care of themselves. For just the cost of a cup of coffee every day, you can help these adult dudes act like adults. Won't you please call today?
---
When a radio station in Norwich, England, is taken over by a shotgun-wielding, past-his-prime DJ who's disgruntled after being let go, only one man can reason with him: Alan Partridge. Steve Coogan is back as everyone's favourite self-involved, bumbling British broadcaster in this very funny feature-length film.
---
Video: It's always fun to realise that all your favourite childhood characters are completely disgusting creatures. Like Sonic the Hedgehog, who in real life can run really, really fast but would also create foam poo with its mouth to rub it on itself for no reason at all. In fact, hedgehogs love all kinds of poo. Plus, his best friend totally wants to eat him. Childhood memories are best ruined by hilariously gross scientific facts.
---
Video: Poor Conan Antonio Motti. The guy speaks up at a work meeting, and all of a sudden Lord Vader is trying to put his lights out from across the room. But the worst part isn't the force-strangling or lack of faith. It's having to work alongside the jerk and pretend like nothing ever happened.
---
Video: Peter Rosenthal's here this week to review the new Planet of the Apes movie. No, not the one from 2011. No, not the one from 2001. Nope, not 1973, 1972, 1971, 1970, or 1968. No, the other one.
---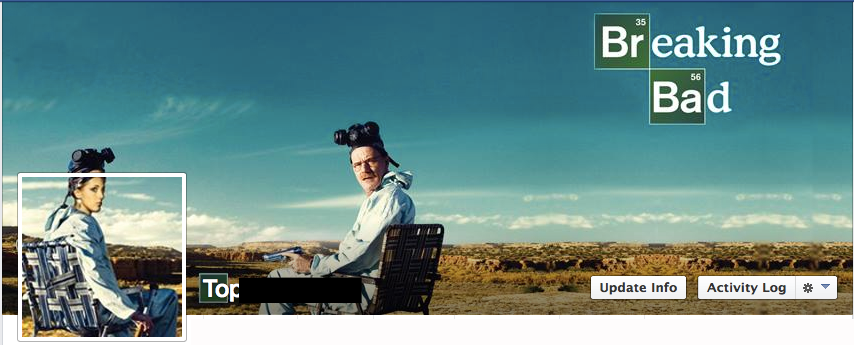 Facebook cover photos aren't just a banner at the top of your profile page; they're an art form. We were impressed when we saw these masterworks from Libby Cooper. And apparently so was Nikki, who took them as inspiration to make an awesome batch of her own.
---
There's a Java conference in Norway called "JavaZone" that, as you might expect, is really into a certain programming language. The organisers have garnered a reputation for putting together sharply-edited promotional "trailers" evangelising their one, true love. The humour can be a bit hit and miss (which we'll cover shortly), but when it does succeed, as it did last year with the teaser here, it's well worth watching.
---
"Kirk refuses the advances of a woman. This is a bad universe." This is just one punch line — of many — from "Fun with Kirk and Spock", a soon-to-be-released, 64-page book from Cedar Mill Press. It's a humorous take on the first series of Star Trek that portrays James T Kirk and Spock as a pair of trouble-making adolescents.
---