---
2 in 1 laptops can take many different forms. They can twist, they can detach, they can rotate. This one flips. The HP Spectre x360 is a regular laptop for the most part, and it does an absolutely sterling job of being a regular laptop whenever you need it to be. And, when you want it to be something else for those few special moments, its 360-degree hinge lets it become a tablet.
---
"Oooh, what's that?" It's the reaction I get every time I pull out the new HP Spectre x360 in a coffee shop. It hasn't failed yet. Java fiends always want to know where I got such a good-looking laptop — and they're always surprised when I tell them the answer. But the truly surprising thing about HP's new Spectre is how much you get for your money.
---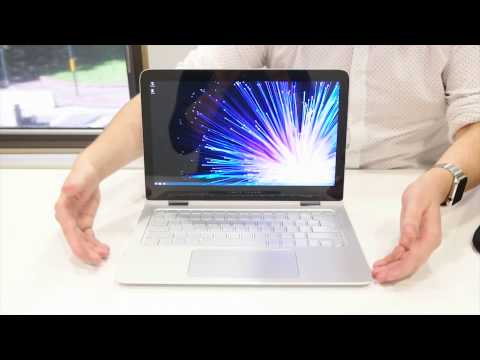 This is it! It's the flagship 2 in 1 laptop for 2015 from HP and Intel called the Spectre x360. It's fast, it's affordable and it's in our review labs.
---
Back in the '90s, you could buy a bargain-brand Gateway or eMachines PC for about $US400. They were everywhere. Everybody's grandma got in on the action. They were also, objectively, pretty crappy computers. That's more true now than ever. Why? Because now we have the $US180 HP Stream Mini. That's why.
---
Thirty years ago, on 15 March, 1985, the first .com domain name — symbolics.com — was registered by the technology company Symbolics, marking the birth of the commercial internet. But things started heating up in the 1990s. Click back to those days with these nostalgic gifs.
---
---
Milled aluminium. All-day battery life. Intel Core i5 and i7 processors. A bitchin' keyboard, and a large, clickable trackpad with excellent multitouch response. If you didn't know any better, you'd think I was describing a MacBook Air. I'm not — I'm talking HP's Spectre x360, a gorgeous premium convertible PC that starts at just $1499 via HP Australia.
---