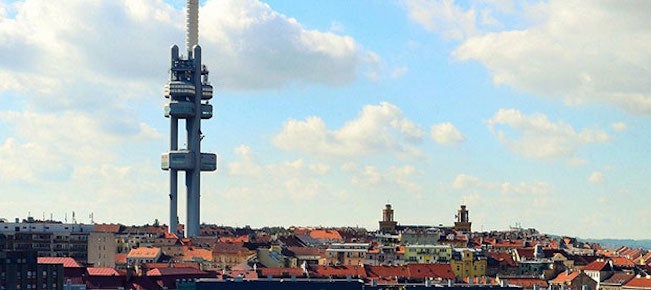 ---
There was a time when well-travelled luggage looked like the suitcase above: covered with travel stickers, trophies of every adventurous explorer. My father, who spent his youth travelling across Europe in the '60s and '70s kept his weary suitcase for a long time; as a child, I admired all those well-aged little pictures of remote hotels and places I'd never been to.
---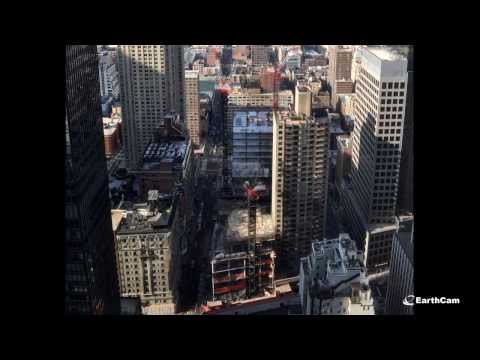 The only thing cooler than gawking at record-breaking architecture is watching record-breaking architecture get built. The tallest hotel in North America, a Marriott Residence Inn on top of a Marriott Courtyard, just opened in Times Square. This is what it took to build the tower.
---
---
You've probably wondered what it'd be like to stay in Sweden's Icehotel, or similarly frigid accommodations. But you may have neglected to consider the danger posed by fire in these facilities. How shortsighted of you.
---
Just like "close door" elevator buttons and press-to-walk street signs, hotel thermostats are a notorious public placebo. You see the rig on the wall and get to feel like you have some modicum of control, but in reality, that thermostat will only let you go to 22C, maybe 21C if you're lucky. But after that it's useless — unless you know just the right buttons to push.
---
A picture is worth a thousand words and having 10,000 Instagram followers is apparently worth more than $150. At the recently opened 1888 Hotel in Sydney, Australia guests can stay one night for free if they contact the media department to show their social media mettle and follow the hotel on Instagram, of course.
---
---
In July, Mercer published its current list of the most expensive cities in the world. Curious about the cost of living for expats, we created a collection of the priciest apartments and rentals in these cities. But what about hotels? How much will one night in the world's most expensive towns set you back?
---