Loading page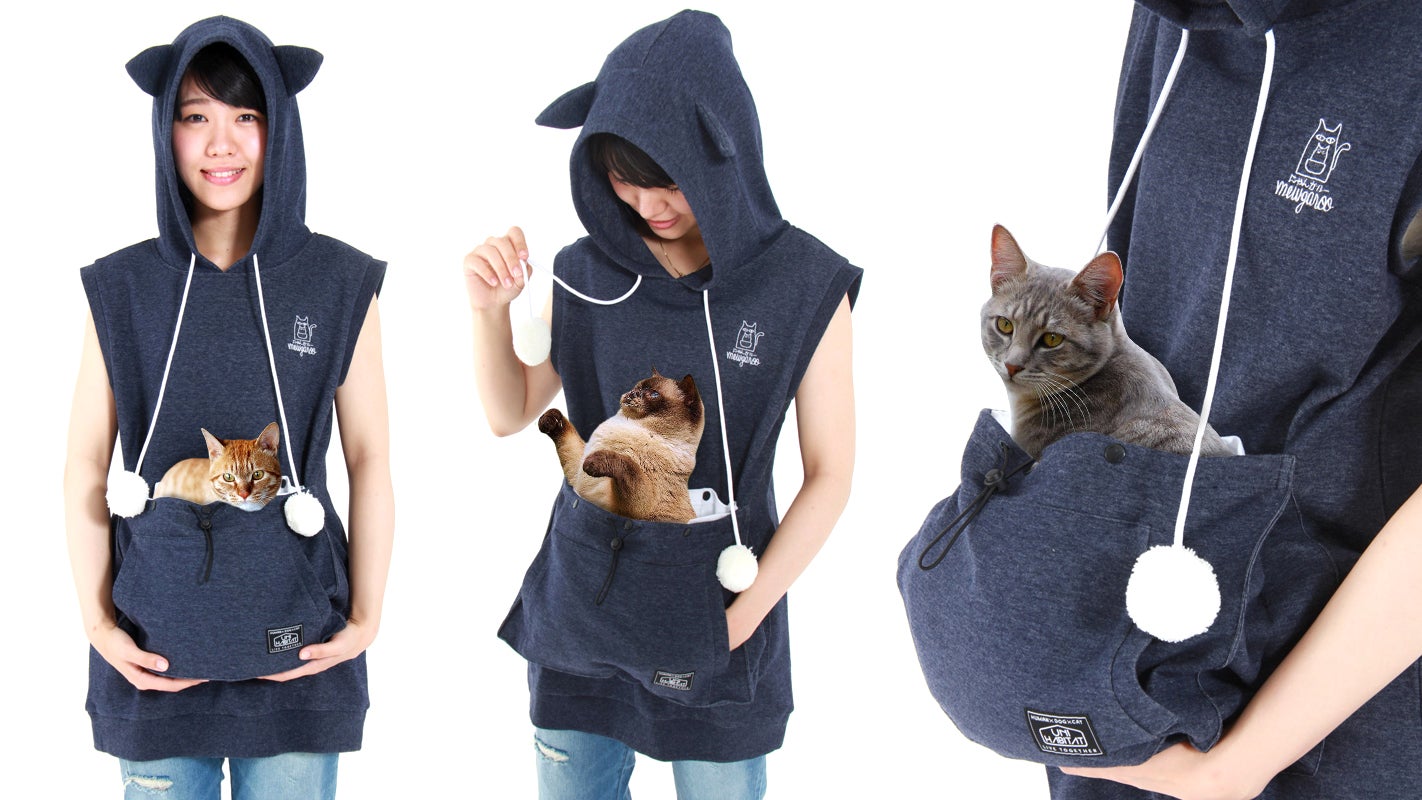 ---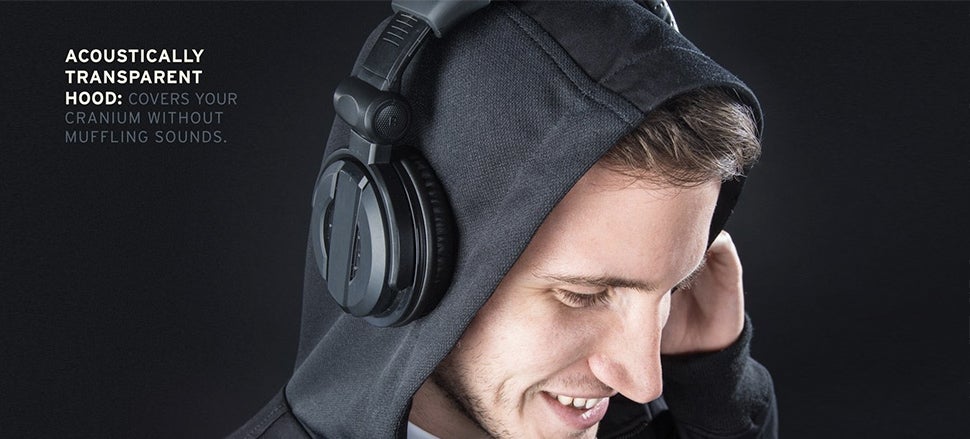 Originally designed for home or recording studio use, over-the-ear headphones somehow became a popular choice for music aficionados on-the-go. We can probably blame Sony's Walkman for that, but it means that Betabrand's new Audio Engineer's Hoodie — which uses speaker fabric on the hood so headphones can be worn over it — isn't necessarily just for those hiding in an over air conditioned studio all day.
---
With Matthew Broderick out of the picture, and the latest version of the film destroying the box office, it's cool to like Godzilla again. And we all know that the best way to show your appreciation for anything is to wear a hoodie that turns you into a crude facsimile of it — whether it be a gigantic rampaging lizard or a furry co-pilot.
---
It started life as another one of ThinkGeek's impressive April Fool's Day prank products, but like the Tauntaun sleeping bag before it, there was enough demand from the site's fans to make the Technomancer Digital Wizard Hoodie a reality. If you're a cosplayer who's ever dreamed of magical powers, you better go get your credit card.
---
Completing the triad of '80s cartoon and toy perfection, Voltron proudly stood alongside G.I. Joe and the Transformers as the best ways for a kid to relax on a Saturday morning after a long week of school. And since the holidays are just around the corner, if you know someone still holding a candle for a childhood accompanied by five transforming robot lions, this detailed Voltron hoodie is pretty much the best thing you could put under the tree.
---
They say it's a poor carpenter who blames his tools, but sometimes the right gear can make all the difference. So if you find yourself completely sober at noon on a weekend, maybe you need to seriously think about upgrading your wardrobe with a Drinkmaster Hoodie designed specifically for maximising your libation enjoyment.
---
One hit from a sword and you'll be dead faster than your social standing once you wear this out in public, but you won't find a more comfortable suit of armour than this plated hoodie created by Etsy seller Chadwick Dillon.
---
Almost as brilliant as their dress pant sweatpants, the guys at Betabrand have created a worthy follow up: the executive pinstripe hoodie that looks like a suit jacket. This is what Zuckerberg should've worn to his wedding.
---
---
Loading page