Loading page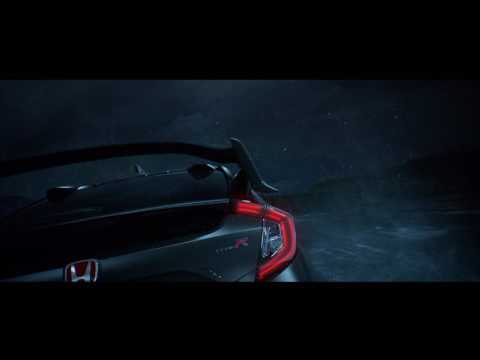 Feast your eyes on this. The new Honda Civic Type R — prototype — has broken cover at the Paris Auto Show, and it looks incredible. With the most aggressive, balls-to-the-wall body kit that we've seen on a road-going car for a long time, the Type R looks like a true spiritual successor to the Type Rs of yore — DC2R Integras and EP3 Civics that could drive to work and back during the week and then carve up the track on the weekend. This is just a prototype, but here's hoping it transforms into a production car we'll be able to buy in Australia.
---
We know most of you are probably trying to be responsible by saving up for that next investment property (or a $2,000,000 Aston Martin), but that doesn't mean the notion of cheap thrills needs to escape you.
Previously we proved that smiles behind the wheel could be obtained both at the $20,000 and $5000 mark. Today we're slotting into the middle to hunt down those remaining killer drives we may have missed. These are the most rewarding cars to drive for under $10,000.
---
Remember Honda's iconic Cog ad, from over a decade ago? Honda has re-made that ad, showing what it might have been if knock-off parts were used. The results are… predictable.
---
There's much to consider when compiling a list of the ten most rewarding cars to drive for under $5,000. For starters, vehicles in this price bracket aren't exactly bulletproof. Treated with absolute care and some polish however and it can lead to one of life's most memorable drives without having to break the bank. From convertibles to classics to hot hatches and precision German engineering, these are the seven best affordable cars that continue to slip under the radar as the most rewarding to drive.
---
Stepping up to the 'twenty-kay' club allows for a bit more freedom when it comes to finding the perfect driver's car that will put a smile on that pretty mug. Caution is still necessary though as some of these cars are well over twenty years old with serious mileage on the clock alongside expected wear and tear.
---
The new Honda NSX, when it hits our shores early next year, will be the first hybrid supercar released in Australia. And, yes, it makes sense to emphasise the hybrid part — while it can be an all-out supercar that cracks 0-100km/h in under three seconds and storms on to 300km/h with change to spare, it can also creep around town on electricity alone, eerily quiet. Oh, and you'll pay $420,000 for the privilege.
---
The new Honda NSX — the circa-$400,000, sub 3.0-seconds to 100km/h, 427kW hybrid petrol-electric quad-motor monster — is already a mean piece of automotive engineering. The FIA GT3 spec of that car? Even meaner.
---
Video: Have you ever been filming a dog show, then seen a meteor, then chased it, then gone back in time? No? No, we didn't think so. Us either.
---
The original Honda NSX was the first mass-production vehicle with an all-aluminium body, a revolution for its time. The new 2017 NSX is entirely more advanced, but in different ways. For one, it's a hybrid supercar with an electric motor and twin-turbocharged 3.5-litre V6 propelling it to 100km/h in 2.9 seconds and to a top speed of 307km/h. But its design is what makes that possible, and one feature is a holistic approach to the car's interaction with air.
---
Hitachi and Honda have teamed up to prototype a "portable alcohol detection device" that might be integrated into your next car's key. You can't fool it by spraying air on it — it knows what human breath is — and it'll work even when it's not near your car, giving you the ability to check your sobriety even while you're still sitting in the pub.
---
Loading page