It's been almost 15 years since Honda first introduced Asimo, the company's attempt to create a humanoid robot that can walk and perform other human-like tasks. But Asimo's most recent upgrade introduces something unsettling: a pair of dead black eyes and a permanent smirk that leaves the bot looking more like an unsettling china doll with a secret urge to overthrow its creators.
---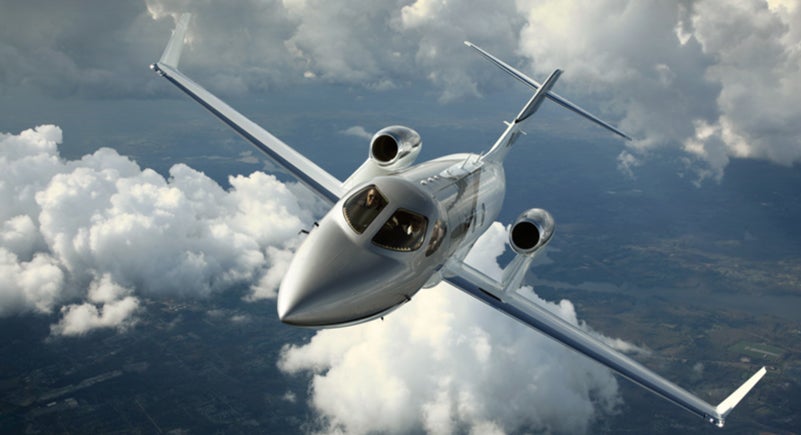 Screw flying cars — I just want the flying. The first production unit of Honda's first ever aeroplane has taken to the skies for the first time in Greensboro, North Carolina. This flight is a major milestone towards its certification — and a great excuse to post a gallery of HondaJet F3 porn. The cockpit is great.
---
Honda sold less than 500 hybrid cars in Australia last year, and two of the strongest sellers from that mediocre number are being discontinued soon. Despite that bleak outlook, the Japanese manufacturer remains buoyant about the possibility of hybrid technology, although its local boss says more efficient petrol and diesel cars are taking centre stage for the time being.
---
Honda and Team Dynamics have been working for some time on something pretty special. Not content with a ride-on mower you could simply zip around your garden on, they wanted something you could tear up the road with. Cue an attempt to break the Guinness World Record for the fastest ride-on lawn mower.
---
There's no bit of technology that made me happier last year than the brand new Honda Grom motorcycle. Is it cheating that it's not strictly a gadget? I don't care. Even if the Grom still breaks fast on old-fashioned dino juice, its diminutive size paired with street legality changed the way I think about city transit and my personal motive needs.
---
---
As long as you're cool with a little extra bulk on your device, it looks like Honda has created a smartphone case like the one Jeff Bezos was dreaming of. It virtually guarantees your device will survive any fall — and possibly even a head-on collision with a truck.
---
If worrying about your vehicle and personal possessions has always made you hesitant about using valet parking, Honda will alleviate your fears with a new system that replaces clumsy valet drivers with overhead tracking cameras and software smart enough to juggle an entire lot full of cars.
---
In 1989, the incredible Ayrton Senna completed a lap of the Japanese F1 circuit, smashing a world record in the process. On board was Honda's engine telemetry system which recorded a bunch of information from the car. Now, almost a decade after his death, Honda is using that same data, along with some giant speakers and lights to recreate that incredible lap in a flurry of noise. This is a beautiful tribute.
---
From dirt bikes to corporate jets. Family sedans to autonomous robots right through to a car that emits nothing but water vapour: Honda has made some pretty awesome stuff over the years. Don't believe me? Watch this great video that shows you exactly what you should be thanking the Japanese manufacturer for.
---