--- Typing on screens is, as we know, pretty boring to watch. But Hollywood has lately gotten a lot smarter about depicting this ubiquitous technology on screen. A radically new film convention, what we might call the "beyond screen text message," is emerging right before our eyes.
---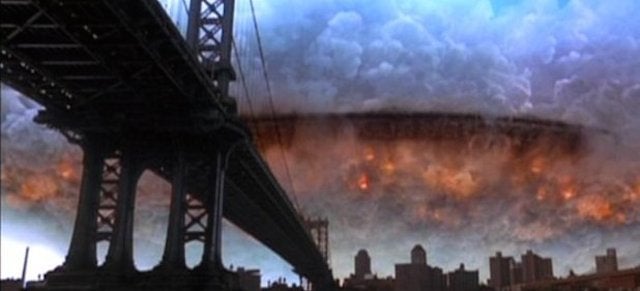 ---
Gravity was a stunning piece of cinema, brought to life by some beautiful special effects. In this video show-and-tell, VFX company Framestore reveals how it achieved some of the most breathtaking scenes.
---
The hacking scenes in House of Cards are wildly unrealistic. They're everything from infuriating to hilarious, but they are definitely not surprising. It turns out that this long tradition of portraying hacking horribly, horribly wrong in TV and film is often intentional.
---
Few Hollywood announcements are treated with such fierce-yet-wounded anticipation as video game adaptations. Full of incredible artistry, instantly-recognisable characters and an increasingly-mature approach to storytelling, you'd be forgiven for thinking gaming is a medium particularly well suited for making the jump to the silver screen. But history tells another story.
---
The announcement last year that Los Angeles would be replacing its high-pressure sodium streetlights — known for their distinctive yellow hue — with new, blue-tinted LEDs might have a profound effect on at least one local industry. All of those LEDs, with their new urban colour scheme, will dramatically change how the city appears on camera, thus giving Los Angeles a brand new look in the age of digital filmmaking. As Dave Kendricken writes for No Film School, "Hollywood will never look the same."
---
The Los Angeles Times reports that Paramount Pictures is the first major Hollywood studio to ditch 35mm film and go all-digital for United States theatre releases, with The Wolf of Wall Street being shipped to theatres in digital format only. Sorry film fans, it sounds like that's a wrap.
---