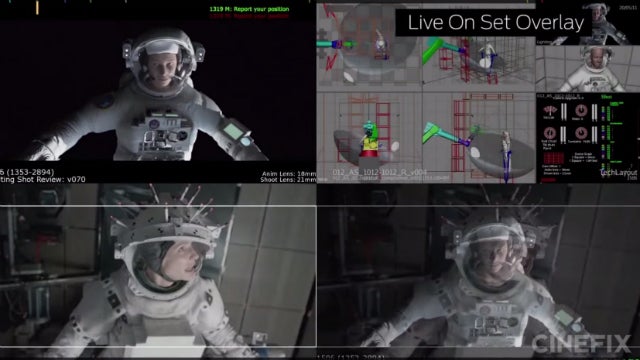 ---
Camera-equipped drones swoop and shoot aerial shots for TV and movies with gorgeous Planet Earth grandeur. Now, director James Cameron's backing a new contest in New Zealand to find drone designs to make the flying cameras even better-suited to Hollywood.
---
Originality is over in Hollywood, says this new infographic, and its verdict is irrevocable indeed. Based on United States box office records from 1975 to 2014, it counts all the original films which cracked the worldwide box office top 10 and compares it to the growing amount of sequels, reboots and franchises.
---
Every nerd born before 1990 knows the Jurassic Park hacking scene. "It's a UNIX system — I know this!" Now, thanks to some nostalgic developers, you too can hack into the mainframe. A newly developed game mimics the 3D interface that Lex conquered to save everyone from the dinosaurs over 20 years ago. It's pretty fun!
---
Why did Southern California become the epicentre of the American film industry? The nice weather certainly helped. But there's another element that modern Hollywood probably hopes you'd forget: Rampant piracy. Even though it was just the piracy of movie camera tech rather than the Jack Sparrow variety, there were plenty of real world bullets being discharged over it. Including bullets being aimed at the legendary director Cecil B. DeMille.
---
Filming for the forthcoming — and much-troubled — Steve Jobs biopic started yesterday. With that came confirmation of the main cast that will feature in the film.
---
---
Thanks to the reopening of a key hiking trail, a lot more people will now get to take pictures of the famous Hollywood sign. It wasn't always like this. Over the years, the iconic word-on-a-hilltop has been altered by everyone from pot heads to protestors to say things other than "Hollywood". Some of them are pretty funny.
---