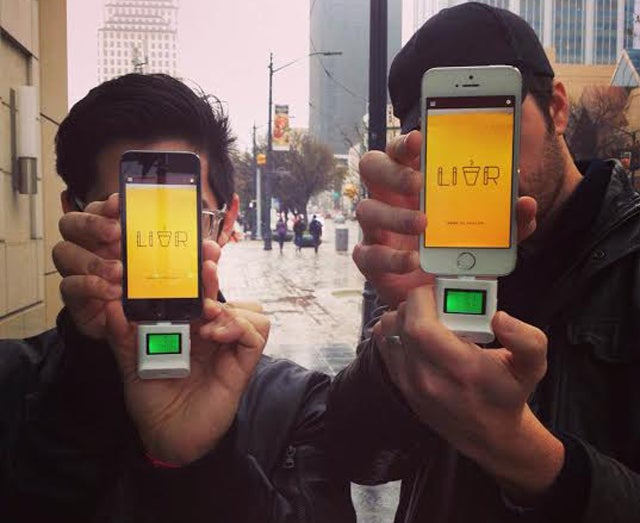 One of the hottest new apps set to debut this week at SXSW, that annual intermingling of tenuous ideas and easy money, was LIVR, a social network exclusively for drunk people. Media and investors alike lined up to laud it. The only problem? As we first reported yesterday, LIVR was an elaborate hoax. Now it's time to meet who was behind it.
---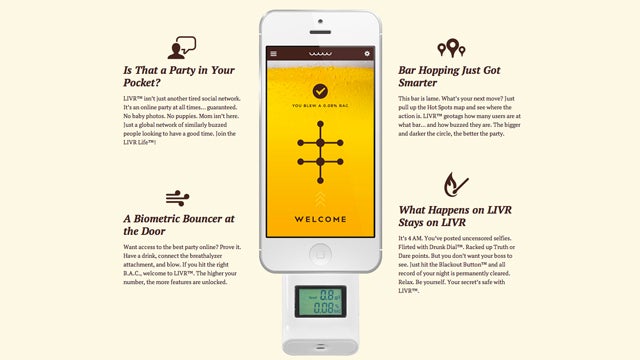 Yesterday, the developers of an app called LIVR began cold-calling tech writers. The pitch was fun! A social network you can only access when you're drunk, thanks to a breathalyzer accessory. If it seems like the platonic ideal of SXSW catnip, that's because it was engineered to be exactly that. LIVR is a hoax.
---
---
Thousands of images are pouring out of Sochi in the lead-up to the Olympics. And things don't look great. There are unfinished buildings, a lack of winter weather, and an abundance of rubbish. But don't believe every image you see. Like so much of what gets passed on social media these days, a lot of them aren't exactly what they claim.
---
---
As far as I know, nothing of any notable significance occurred on Monday, October 15, 2012. The social web was still abuzz from the spectacular achievement in human ingenuity from the night before, brought to you by Red Bull and science. People continued to predictably politick and Rainn Wilson did an AMA.
---
It turns out that not every single paper submitted to scientific journals gets thoroughly proofed before it's approved for publication. Shocking, right? The creators of an online tool called Mathgen that automatically generates research papers full of mathematical nonsense wanted to test just how believable the random creations were.
---