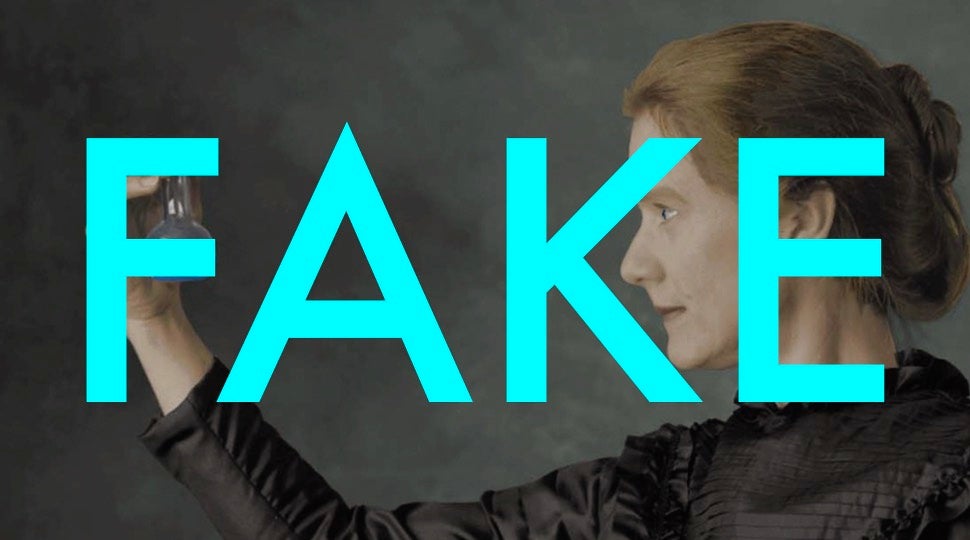 Believe it or not, there are a lot of fake photos on the internet. And the explosion in the number of spammy Twitter accounts like OldPicsArchive and HistoryInPics help them spread like wildfire. Today we're taking a look at 10 more fake-ish photos you may have seen in your social media streams recently. They're all lying to you.
---
Have you seen that "behind the scenes at National Geographic" photo where those guys are running from a bear? It's pretty amusing. But it's a fake. Super duper, 100 per cent fake. So where did it come from?
---
It's being reported today that Queensland Premier Campbell Newman has been personally threatened by the hacktivist collective known as Anonymous. Don't believe the hype.
---
Sydney radio station 2DayFM and its parent company Southern Cross Austereo are in damage control this morning after a prank phone call to a London hospital went wrong over the weekend. The company and its advertisers are now being targeted by hacktivist collective Anonymous, who have accused the station of murder.
---
We all know that I hate Facebook. It's annoying, in your face and now it's falling victim to the same types of bullshit phishing scams that MySpace was plagued with towards the end. It's time to straighten this one out once and for all: no matter what you share, say or post: Coles is not giving out free gift cards on Facebook.
---
---
Yesterday we brought you the news that action star Bruce Willis would sue Apple for the right to bequeath his music collection to his three daughters once he shuffled off this mortal coil. That left us scratching our heads a bit, and only now did the final piece fall into place: it was all fake.
---
There seems to be a misunderstanding here, everyone. There's a story going round that Samsung paid the $US1.05 billion penalty set by a US court for copying Apple gear by carting 30 truckloads of five-cent coins to 1 Infinite Loop, Cupertino today. Let's stop talking about this right now. Set course for using our common sense, warp factor 11…engage!.
---
Uh oh! There's a lot of talk on Twitter and Facebook about that strange Charlie Sheen fellow dying. Could it be true? Or is this yet another hoax designed to spread malware?
---