Last month, a microbiology lab in Nottingham, England made international headlines when it unearthed a substance that kills methicillin-resistant staph, one of the deadliest superbugs of modern times. The most astounding part about the find? It was a 1000-year-old Viking potion.
---
You hear the phrase all the time when you're working with computers, especially on customer service calls: "Please reboot your computer." Why do we use the word reboot to mean "turn it off and on again"? It all goes back to tech history — and to one of the most revolutionary aspects of these computing machines.
---
A semi-rural New Jersey community about 72km outside of New York City seems like an unlikely home for the most important breakthroughs in telecommunications of the 20th century. But that's exactly what happened at Bell Labs' Holmdel facility in the 1960s.
---
Shortly before his death in 1776, eccentric British clock-maker John Harrison claimed to have designed the 'perfect' clock, one that would keep time flawlessly. His rivals and peers wrote it off as the boastings of a bitter, 80-year-old failure — but in modern-day light, Harrison has finally been proved right.
---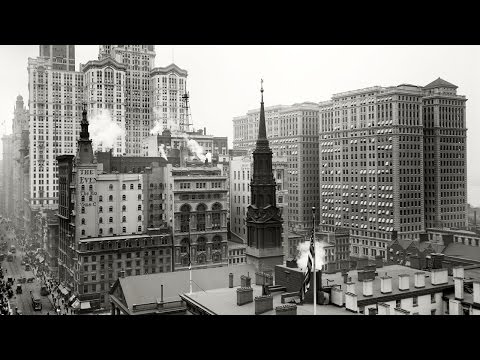 In the last 50 years, the preservationist movement has become powerful — maybe too powerful in a place like New York City, where a third of the buildings are now protected. But the buildings we think of today as landmarks inevitably replaced older structures, ones we tend to forget were demolished in the path towards progress. This provocative video argues that "saving" so many buildings now will actually do more damage than good.
---
When it comes to nations with a long and rich history of space travel and exploration, Britain isn't normally a country that comes to most people's minds. However, they were the third country in the world to operate a satellite in orbit. It's just a shame America ended up accidentally killing it just a few months later…
---