The discovery of the Higgs Boson is perhaps science's biggest recent success — but that doesn't mean it's easy to understand. Who better to explain just what it is, though, than Peter Higgs himself?
---
Peter Higgs, who proposed the existence of what would be dubbed the Higgs Boson, says that he wouldn't cut it if he were entering academic science today. Keep in mind that this dude won a Nobel Prize for physics a few months ago.
---
You hear about the Higgs-Boson all the time, but do you know what it is? If the answer is no, fear not: It's complex and confusing. Luckily, the New York Times has a beautiful, animated explainer to break it down for you in layman's terms. [New York Times]
---
---
A team of scientists unveiled the technical designs for the International Linear Collider (ILC), a proposed particle accelerator that could unravel the deepest mysteries of the universe. At just under 32km long, it's about 30 per cent larger than the world's biggest particle accelerator, the Large Hadron Collider (LHC) at CERN in Geneva, Switzerland.
---
Are you having a hard time dealing with the Large Hadron Collider's two-year maintenance shutdown? Do you miss waking up every morning to the potential of another big particle discovery in the news? Then strap this awesomely animated Higgs Boson watch to your wrist as a reminder that in no time the LHC will be back in business.
---
Last July, scientists announced that had discovered what they strongly believed to be the Higgs Boson — but quirks in the data suggested that might not be the case. Now, however, CERN has announced that the observed particle is "looking more and more like a Higgs boson".
---
---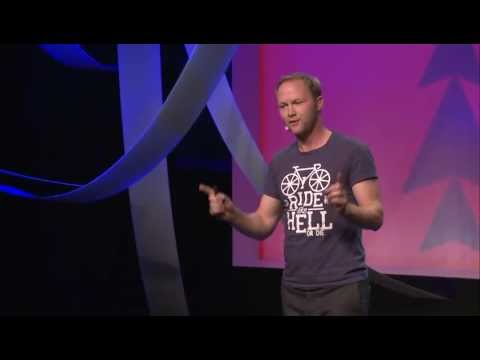 When the discovery of the Higgs Boson was announced earlier this year, there's no denying it was exciting news. Well, more so for scientists with the ability to put the find into context. For the average person? It's a bit harder to understand. The find won't be changing our daily lives any time soon… or indeed ever. But the journey to discovering the Higgs Boson? That's reaped a few rewards, as CERN's Troels Petersen explains in this TEDxCopenhagen talk.
---