---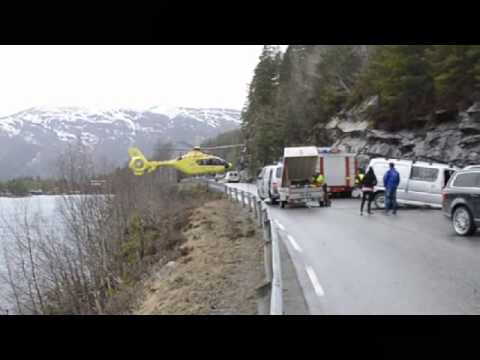 Helicopters aren't supposed to do this. I know this because I've seen too many military movies (Black Hawk Down, Zero Dark 30) where the chopper nosedives into destruction. They're sensitive machines. You need a clear landing pad! You need an open target! You don't land a freaking helicopter on a freeway guard rail. Or do you?
---
If you love yourself, your kid, your house, your life, you should have a helicopter ceiling fan in your house. We've seen aviation-inspired ceiling fans before, but this helicopter ceiling fan will always look like it's flying in your room while it's cooling it down.
---
---
If you want to skip the build up to the aerial crash, fast forward to about the 1:15 mark on the video to see an 80-inch RC plane with 50cc gas engine hit a RC helicopter and then immediately nosedive to its destruction. The plane clips one of its wings when it hits the chopper and immediately spirals down and slams into the ground. Gnarly.
---
Taking a few notes from the Hindenburg disaster, China's Amax Toys has created what appears to be a remote control flying zeppelin letting you recreate the glory days air travel. But upon closer examination, it's actually a dual-rotor RC helicopter with a rollcage designed to only look like a blimp.
---
---