Here's where you don't want to find yourself in the freezing cold after a building explosion: stranded on top of a freaking crane with no way to go down because of said explosion. Luckily, you can go up. What? Yes, up. Like a scene from some impossible 80′s action movie, a guy trapped on top of a crane was rescued by helicopter after a fiery explosion on the ground. Amazing.
---
Sometimes well-placed propaganda is the strongest weapon of all. So the folks at Brando have come across what could be the most dangerous RC toy ever devised, armed with an extra spinning rotor that displays custom messages. Because a foam arrow to the eye doesn't hurt nearly as much as the revelation that "Jason smells like poop."
---
Four small corner-mounted rotors has become the most common configuration for autonomous hovering aircraft these days. But it turns out that if you're willing to add a few more rotors into the mix — like say 16 — suddenly you've got yourself an octodecacopter that's strong enough to carry a couple of human passengers.
---
By the end of WWII, the basics of helicopter technology as we know it had generally been worked out — and we'd begun to reach the aircraft's physical limitations. For the US Air Force, the solution to the issue running up against these performance walls was simple: combine the best parts of a helicopter and jet together, creating the chimeric delta-wing Convertiplane.
---
Sure, the MI-24 Hind packs a wallop, but it's big, heavy and cumbersome to fly. So, to penetrate enemy territory, Russia designed and built the agile and deadly Black Shark assault chopper. All it's missing is a frickin' laser.
---
With fully integrated avionics, weapons and communications systems, the AH-64D Apache is one of the most successful and deadly aerial assault platforms America's ever fielded, and the technology that powers it is a closely held secret. Imagine, then, the DoD's surprise when these images of what appears to be an intact AH-64D surfaced over the weekend. In China.
---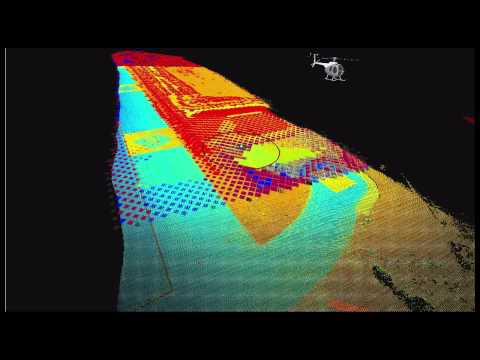 As if there were any doubts that the future of aviation doesn't involve humans at the controls, Boeing's Unmanned Little Bird is the first helicopter to take off and land autonomously, choosing a safe landing site using an on-board laser LIDAR — a combination of light and radar — scanner.
---
If there's one thing kids like more than toys, it's toys small enough to sneak and bring wherever they go. And while RC cars and choppers have gotten remarkably small over the years, this particularly tiny helicopter from Docooler one-ups them all with a clever folding design that lets you store and transport it in its own wireless controller.
---