Loading page
Quadcopters and drones? Old hat, my friends. It's time we built something that can get a person into the air! Wait, we've already done that? OK, how about this guy who built his own "multicopter"? That's a heck of a lot more impressive.
---
Video: It might look like this erratic RC helicopter is malfunctioning and about to crash, but its pilot, Tareq Alsaadi, is in complete control. RC choppers are notoriously difficult to fly, but Alsaadi makes it look beyond effortless with a routine that has his craft flipping around in every direction.
---
Without a set of wings, you would assume that a helicopter couldn't safely land like a gliding plane can in the event of an engine failure. But surprisingly, using some clever physics tricks, a skilled helicopter pilot can bring their craft in for a safe landing if its motor dies. It won't just fall out of the sky.
---
Video: This rear angle capturing a MH-53E Sea Dragon helicopter aerial refuelling from a KC-130 tanker makes it look like aerial helicopter refuelling is the most dangerous thing. The helicopter blades look like they would tangle up with the fuel line and send both aircraft tumbling down. Luckily, it's not like that!
---
Video: The opening sequence of the latest James Bond movie Spectre involves explosions, a chase scene, a well tailored suit and a fight scene inside a totally insane helicopter ride. This behind the scenes footage shows how batshit some of those tricks and maneuvers were. The helicopter purposely dives itself into a group of people on the ground, almost crashes into them, and then soars up at the very last second for added dramatic effect. I would have fainted if I was there.
---
Image Cache: The V-22 Osprey is easily one of our favourite aircraft in use today and this picture of it might be the coolest photo of the tiltrotor aircraft ever taken. Because of the haziness and the dust and the focus of the camera, it looks like the Osprey is about to turn on an invisible mode. Even cooler, is how the propellers look like they're powered by the stars.
---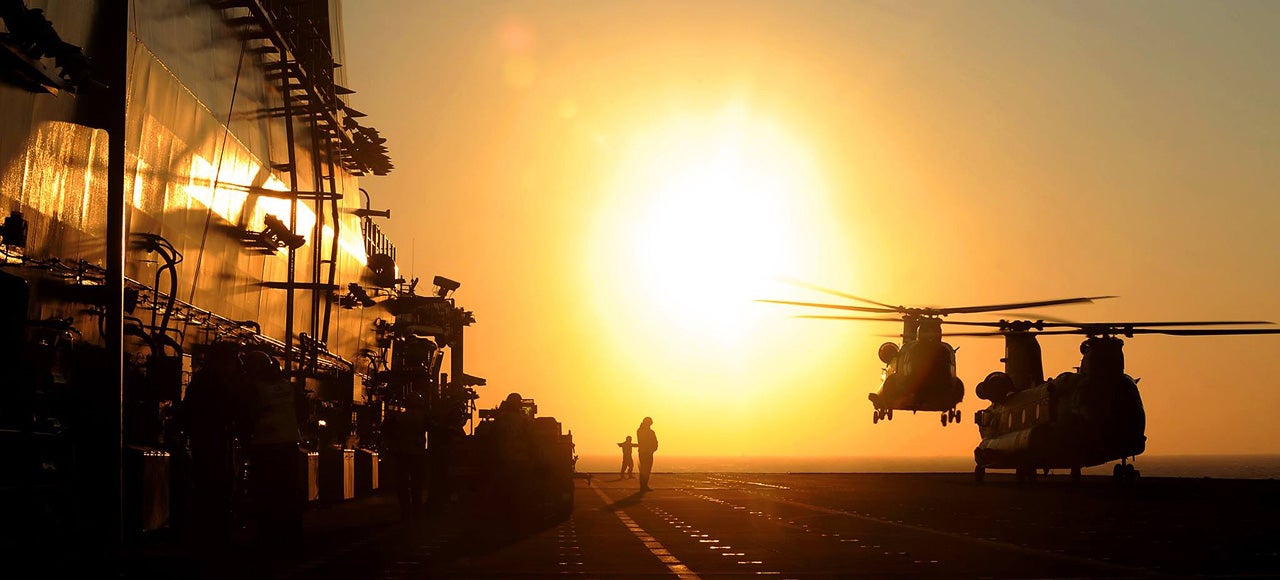 ---
There are so many things going on in this year's US and South Korea's live fire exercise that it's hard to remember what you're seeing because each drill just keeps raising the ante over the previous one. All I know is that there were a ton of tanks, helicopters that filled the sky, planes that scorched flybys, and so many explosions that ripped up the Earth.
---
You see the word insane get thrown around on the internet a lot. It's a good word! But few things actually deserve the word insane. This stunt does though. Felix Baumgartner (the dude who jumped from space) pilots a Bolkov BO105 aerobatic helicopter that is basically having a movie car chase scene with a race car and forgot he was piloting a helicopter and not driving a car.
---
Loading page