I love headphones, always have. That's probably because for most of my life, I was hearing impaired. Headphones were the only way for me to hear music the way it was supposed to be heard — the treble, the bass and everything in between. But I don't want to be tethered to my laptop and phone: I want to do it wirelessly.
---
---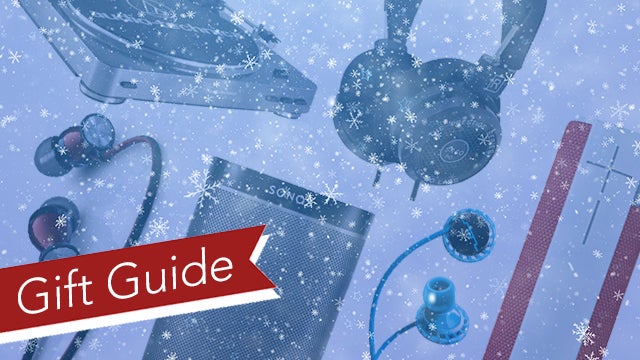 ---
A couple of months ago, I came across some giant headphones that looked beautiful — it was love at first sight. The MDR-Z7 is the absolute best pair of over-the-ear headphones that Sony has released this year, and from the pictures alone you can tell that they're going to be something special. These $800 headphones sound just as fancy as you'd expect.
---
OK entertainment fans, this one's for you! This weekend Dick Smith has slashed 40% off Pioneer, Panasonic and TDK headphones, 30% off Sennheiser, Sony, Philips and Sportbeatz headphones — plus 30% off Philips Hi-Fi Soundbars and home theatre gear. Also FRIDAY ONLY: Pick up the PlayStation 4 bundled with GTA V and Far Cry 4 with $20 gift voucher for just $479! Here's what you need to know…
---
Traditional audio brands are often the slowest to adapt to trends, and we're only now starting to see super-fashionable headphones in the same vein as the now-ubiquitous Beats By Dre. But those brands bring with them years and years of audio experience, and there are few companies with the history behind them of Sennheiser. The German audio powerhouse's new Urbanite XL headphones are taking the fight to Beats, Bose and the rest of the young, hip over-the-ear headphone crowd.
---
Beats just announced a wireless Bluetooth version of the revamped Solo2 headphones it announced a few months ago. The Solo are the company's best-selling headphones, largely because they're fashionable.
---
Parrot's original Philippe Stark-designed Zik headphones were an impressive exercise in design meeting high technology — powerful noise cancelling and all-out wireless sound quality wrapped in plush full-grain leather. They were a little bulky, though — and that's just one of the aspects that the new Zik 2.0 wants to improve upon.
---