OK entertainment fans, this one's for you! This weekend Dick Smith has slashed 40% off Pioneer, Panasonic and TDK headphones, 30% off Sennheiser, Sony, Philips and Sportbeatz headphones — plus 30% off Philips Hi-Fi Soundbars and home theatre gear. Also FRIDAY ONLY: Pick up the PlayStation 4 bundled with GTA V and Far Cry 4 with $20 gift voucher for just $479! Here's what you need to know…
---
Traditional audio brands are often the slowest to adapt to trends, and we're only now starting to see super-fashionable headphones in the same vein as the now-ubiquitous Beats By Dre. But those brands bring with them years and years of audio experience, and there are few companies with the history behind them of Sennheiser. The German audio powerhouse's new Urbanite XL headphones are taking the fight to Beats, Bose and the rest of the young, hip over-the-ear headphone crowd.
---
Beats just announced a wireless Bluetooth version of the revamped Solo2 headphones it announced a few months ago. The Solo are the company's best-selling headphones, largely because they're fashionable.
---
Parrot's original Philippe Stark-designed Zik headphones were an impressive exercise in design meeting high technology — powerful noise cancelling and all-out wireless sound quality wrapped in plush full-grain leather. They were a little bulky, though — and that's just one of the aspects that the new Zik 2.0 wants to improve upon.
---
The first time I tried the Parrot Zik headphones, my jaw dropped. The world around me disappeared. I felt like I was right there in the sound studio with the artist. So you can imagine my excitement to try the updated Zik 2.0. If you don't mind paying $US400 for headphones, you should be excited too.
---
Bose has been on a tear recently, releasing a bunch of new, hip, fashionable headphones and speakers like the SoundLink Colour and FreeStyle. But the real feather in Bose's cap has always been its QuietComfort headphones, the object of envy for anyone shuffling through business class on their way to the economy pews. The new QuietComfort 25 is the first update to the legendary headphones in five years, and completely overhauls both design and audio.
---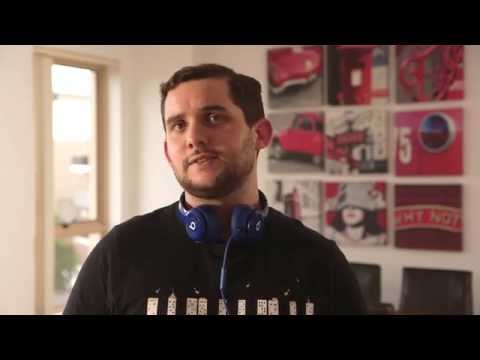 Gizmodo Video Guide:A good pair of ear-buds or over-ear headphones can get pricey real quickly, so only pay for the features you'll need. Here's what you should consider.
---
The biggest issue with wearing all-inclusive wireless headphones like Sony's new waterproof WS610 series is that the playback controls usually end up sitting somewhere near your ears, and completely out of sight. So to save users from having to fumble around to find volume and track buttons on their heads, Sony has moved them to a wireless ring remote that can be worn on either hand for easy access.
---