Remember how "fun" it was to get access to Game Of Thrones last season? How it only aired on Foxtel once per week and you had to subscribe to either an expensive package to view it once or a streaming service that didn't let you keep the episodes once you unsubscribed? Get ready for another year of it: Foxtel just reaffirmed its "exclusive" partnership with HBO for 2015.
--- Game of Thrones walked away from the Emmys last week with four of the biggest technical awards, including a very well-deserved win for best visual effects. One team responsible has posted some of their process videos from season 4. Let's just say it looks tougher than conquering the walled city of Meereen.
---
---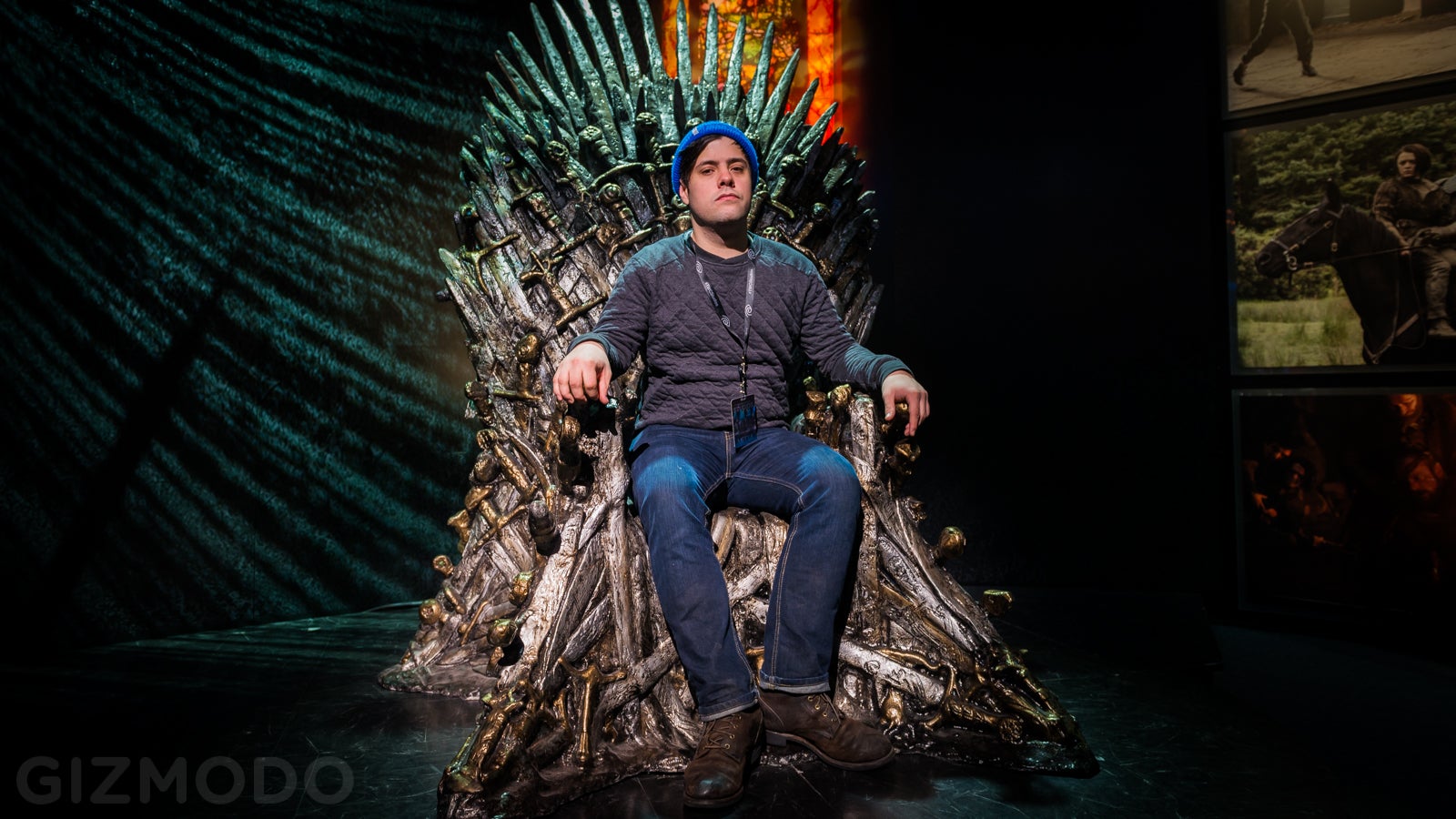 ---
Ser Davos Seaworth is in Sydney. Liam Cunningham, the Irish actor who plays the character of Davos in Game of Thrones, is in the country to promote the free HBO exhibition running next week at the Museum of Contemporary Art. We got a chance to sit down with Liam, and ask a few questions about the show.
---
The final episode of Game Of Thrones Season 4 airs on Foxtel in just a few hours' time. Showrunners David Benioff and Dan Weiss have promised it's the best finale to date. To prime yourself up, here are the greatest 25 moments from Season 4 so far. (Naturally, you can also use this article as a crib sheet to bluff your way through GoT discussions down the pub.)
---
When George R R Martin first began writing A Game Of Thrones, he envisioned a taut fantasy trilogy that would take around five years to complete. More than two decades on, there's still no end to the saga in sight. This week, Martin's editor essentially confirmed that the story is completely off the rails. It seems that The Winds Of Winter is nowhere near close to being finished, while an eighth book might also be on the cards. Tch.
---
Video Oh God. For the love of all that is Australian. Someone told John Oliver and the legends at Last Week Tonight about Tony Abbott, and now, our PM is getting roasted. Check it out.
---