If the comic books and movies are any indication, the fact that anyone besides Thor can lift his mighty Mjölnir hammer is reason enough to feel pretty great about yourself. But if that just isn't enough of an ego boost, Hasbro's Power Hammer game will let you test your strength against some of the worst villains in the Marvel universe.
---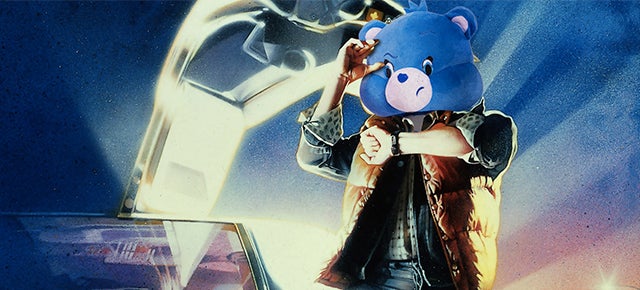 The '80s were arguably one of the greatest decades in history to be a kid with an allowance burning a hole in your pocket, and a free afternoon to spend at a toy store. And decades later toy companies have realised that all those kids buying the wonderful toys from the '80s are all grown up now with plenty of disposable income and a penchant for nostalgia. So is it any surprise that so many toy lines from the '80s are being resurrected? You won't hear any complaints here.
---
Remember Skip-It, the toy kids shackled and spun around their ankles in an attempt to rack up the high score on its built-in counter? It's back, and now packing some legitimate technology in the form of a kid-friendly wearable fitness tracker that remembers their high score, as well as other fitness-related metrics.
---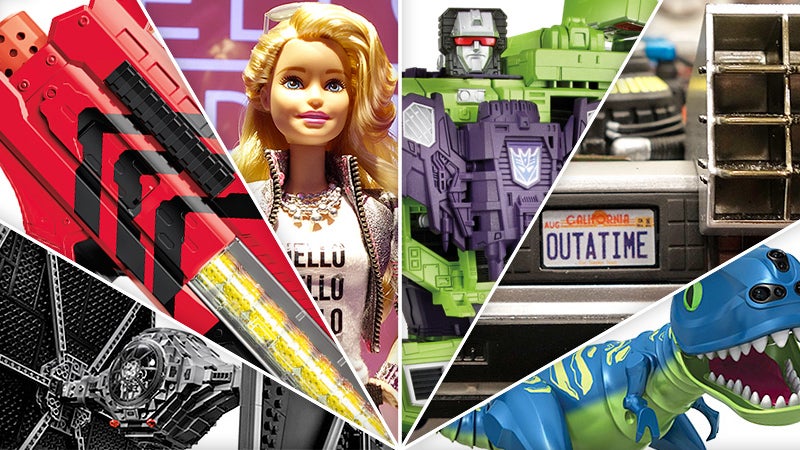 Once a year, toy companies from all over the world converge on New York to reveal what everyone will be fighting to buy their kids — or themselves — when the holidays roll around again. And once again we grabbed our cameras, put ourselves in the mind of a child (that was the easy part), and set out to find the most exciting new toys that will be hitting store shelves this year.
---
When the Transformers finally reached North America back in the '80s, Devastator was the first set where multiple robots could join forces to assemble into an even larger figure. Except Devastator was never really that big, and while kids most didn't care, it was a minor complaint that Hasbro has finally addressed with the new Generations Combiner Wars Devastator.
---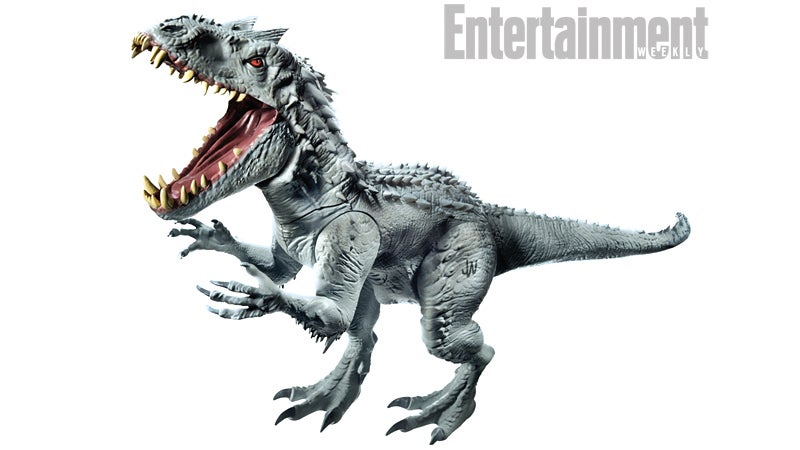 Thanks to the good folks at Hasbro and Toy Fair 2015 starting in New York this weekend, we finally have our first good look at the genetically-enhanced dinosaur that the Jurassic World trailers have been teasing. Known as the Indominus Rex, it promises to outshine the T-rex in every way, serving as an even better example of the perils of genetic engineering.
---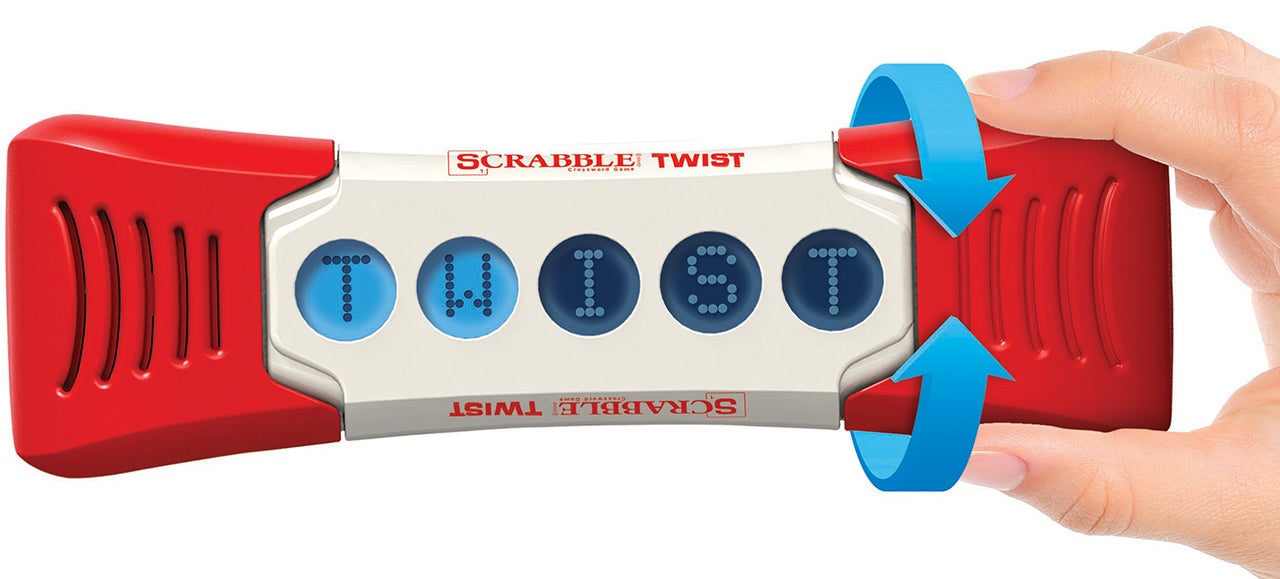 If you're hoping to quench your spelling lust while away from home, there are countless app versions of Scrabble you can download for smartphones and tablets. But Hasbro knows that part of the fun of board games is playing with others in the same room, so it's created an electronic portable version of the game called Scrabble Twist that has you competing against others to unscramble five random letters into words.
---