Photography is a lovely hobby for adults who've developed the requisite patience to wait for the perfect shot. But for kids? Not so much. They demand more instant gratification, so Hasbro has created the Showcam, a digital camera targeted at kids that lets them add effects and hilarious animations to photos, and even project them on a wall for all to see.
---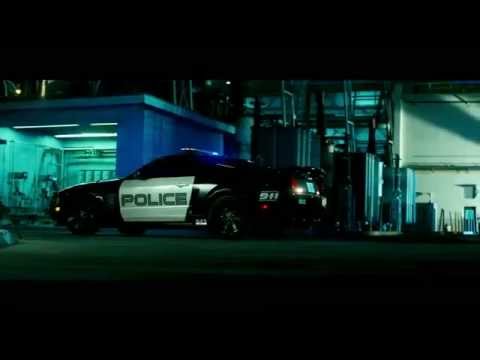 Have you tried to put together a Transformer lately? Without an instruction booklet, you stand a better chance of dismantling a nuclear warhead than making Optimus look like Prime, instead of a 16-wheeler with a robot head for a butt. That wasn't always the case.
---
Designing toys takes sketching and planning and imagining, sure. But what's even more impressive is the actual making — still a much more industrial and craftsmanlike process than you'd imagine. It requires, essentially, a whole factory condensed into a few rooms of Hasbro's headquarters.
---
We took a trip to Hasbro's toy factory, which you can read about here. The most indelible image we came away with was this animatronic Elmo, without his plush skin, laughing us into a shallow grave.
---
Have you seen our peek into how Transformers are brought to the world? Well, that's one way that the design process happens. The other way is a new poll set up by Hasbro that lets fans decide everything about the new toy.
---
Transformers. There's maybe no more iconic toy, especially if you're a child of the '80s and '90s. And while the memories of making them shapeshift are indelible, the process of actually building one from scratch is far more involved (or exactly as involved, if you spent your entire childhood dreaming of this) as you'd imagine. We were fortunate enough to get a peek behind the curtain of where everyone from Optimus Prime to Megatron dreamed up, designed, and brought to life.
---
Jenga is one of those rare games that turns an incredibly simple concept into an endlessly playable challenge. Like Tetris, draughts, or noughts and crosses, it doesn't need improving, but that didn't stop Hasbro. Borrowing an idea from the classic Perfection game, Jenga Boom includes a ticking time bomb base that automatically topples the tower when the timer runs out.
---