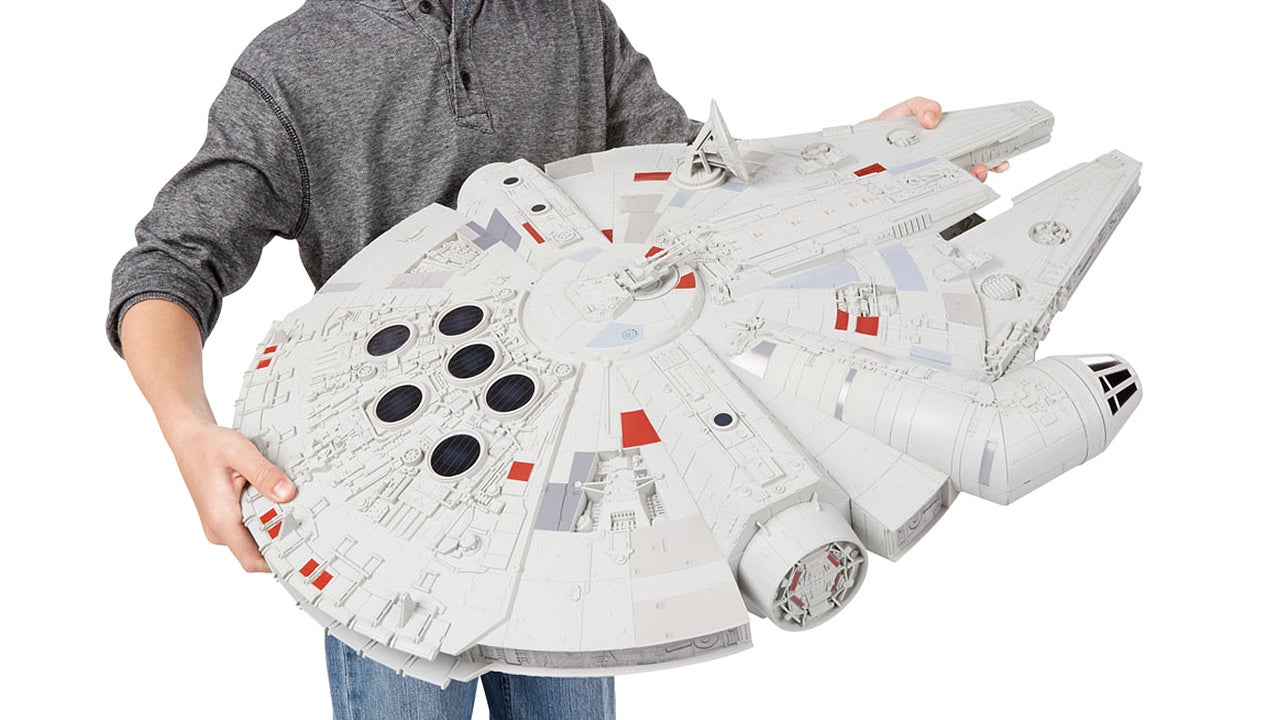 First revealed earlier this year, Hasbro's latest version of the most iconic spaceship in the Star Wars universe is finally available to add to your collection. The 76cm long Millennium Falcon toy (if you can even call it that at this scale) is packed with details and believe it or not is powered solely by imagination — no batteries required.
---
Back in the '80s there were some Transformers toys you could buy anywhere, and then there were some that seemingly only existed as rumours, spotted by a friend's cousin's neighbour at a distant out-of-state Toys"R"Us. Such was the case with Jetfire, a towering elusive Autobot that few kids actually owned, but all yearned for.
---
In one of its more bizarre PR ideas ever, the CIA toyed with using heat-sensitive Osama dolls that turned into demons to scare little kiddies away from joining al-Qaeda. Although someone in the chain of command saw sense and shut the project down, three prototypes were made, and they're now being auctioned off.
---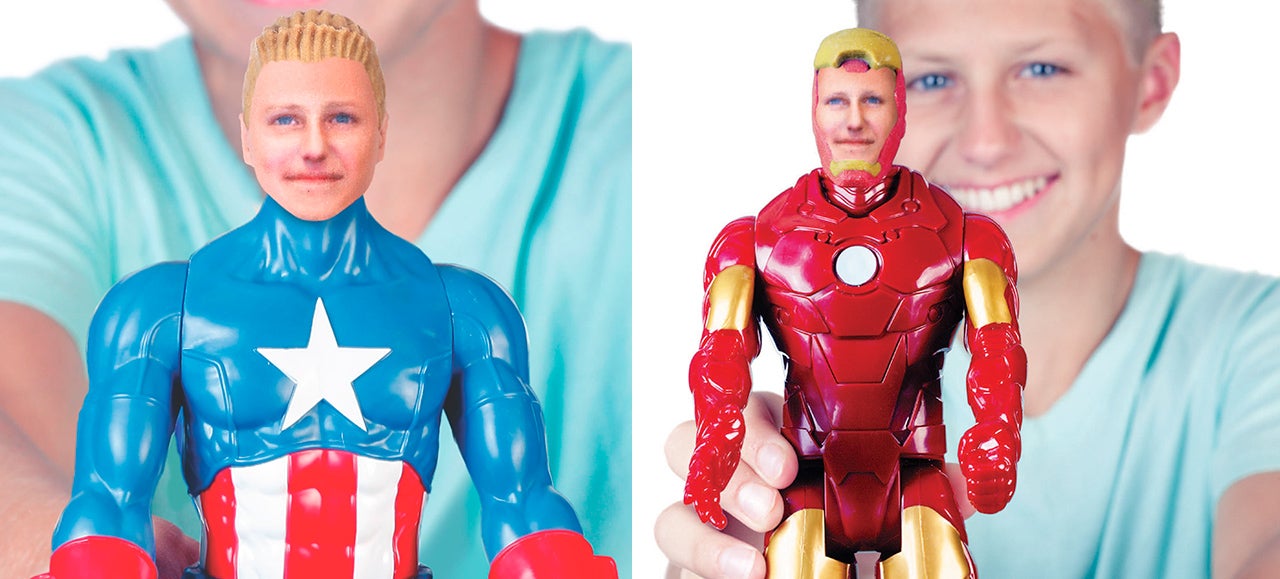 Convinced you're handsomer than Tony Stark? Or look better in blue than Captain America? Marvel (Disney), Hasbro, and a 3D printing company called 3DPlusMe have joined forces to give comic book fans a brief opportunity to turn themselves into an action figure — as long as their favourite characters are either Iron Man or Captain America.
---
The advent of online file sharing made it easy for anyone to copy and distribute media for free, and many feel — and fear — that 3D printing will eventually do the same for physical products. So it's surprisingly refreshing to hear that a corporation like Hasbro has decided to embrace 3D printing, and will work with Shapeways to allow fans to design and sell their own toys based on the company's properties.
---
Imagine walking into the world's biggest toy store except that everything you see is completely brand new — and you can't buy any of it just yet. That's exactly what covering Toy Fair — the toy industry's annual trade show — is like. It's a tantalising glimpse into what kids will be begging their parents for over the upcoming year, and we've sifted through all the hoopla to bring you the best of the best.
---
The 3Doodler was the first handheld 3D printer to hit the market, but its use of heating elements and hot plastic meant that it couldn't be used by kids — arguably one of its main demographics — without parental supervision. So Hasbro has come up with a much safer alternative called the DohVinci that uses a new kind of Play-Doh that hardens overnight.
---
Before Flappy Bird, Candy Crush and other electronic obsessions occupied our free time, there was Simon. The simple game had players trying to perfectly recreate an ever-growing sequence of flashing colours by pressing a set of four buttons. It was simple, it was frustrating, and now it's even harder as Hasbro is adding swipe gestures into the mix.
---