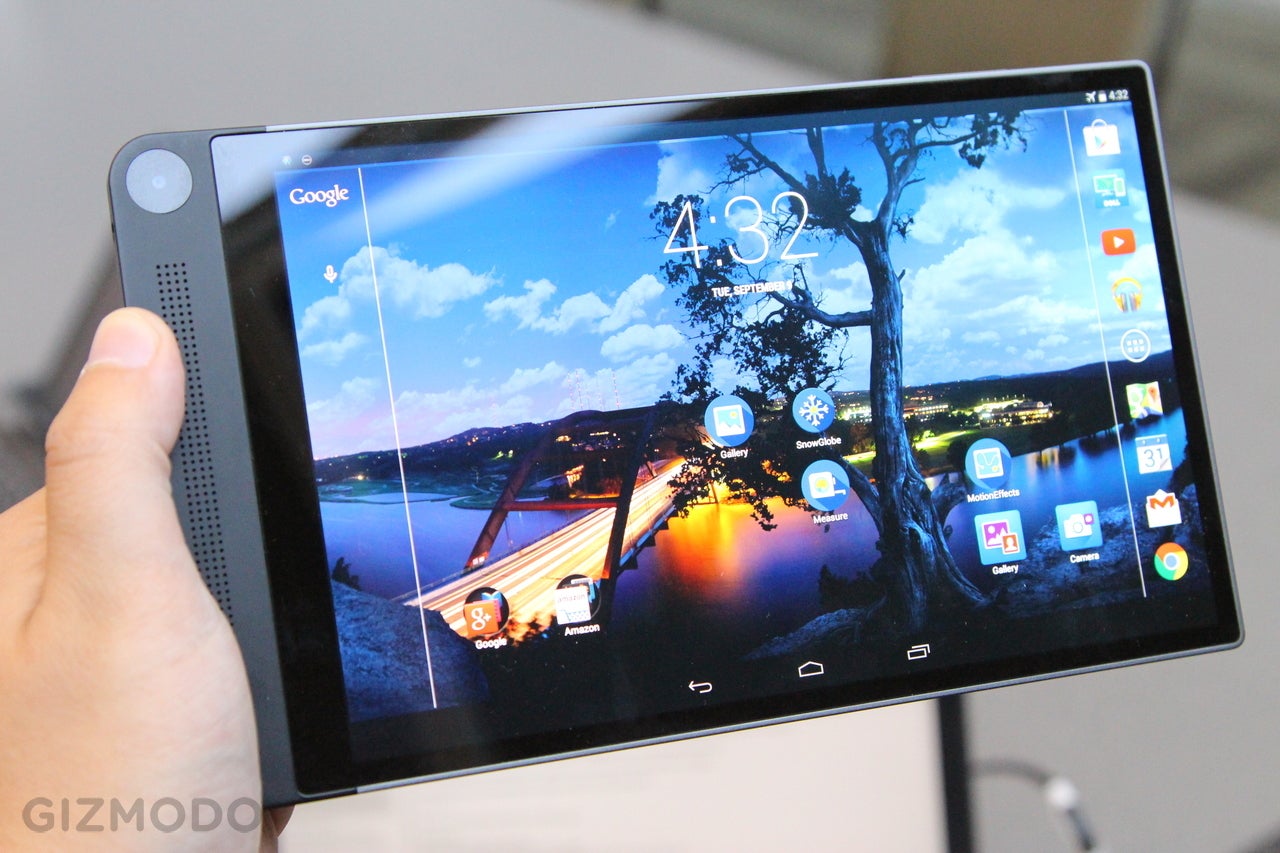 Yesterday, you were probably too busy gawking at Cupertino's precious new watch and giant smartphones to notice anything else that happened in the world of technology. There's no shame in that. But if you were paying attention to the 2014 Intel Developers Conference in San Francisco, you might have gotten a glimpse of a pretty intriguing tablet. Michael Dell himself walked out on stage to announce the device. Here's the scoop.
---
---
Our hands are a pretty major feat of evolution (opposable thumbs! dexterity!), and it's hard to artificially replicate everything they can do. Especially when it comes to super fine motor skills like picking up very flat, thin or small objects. As part of DARPA's ARM program, iRobot and collaborators at Harvard and Yale are working on versatile robot "hands" that can bear significant weight while also producing subtler gestures.
---
So, uh… cat bites are pretty bad, as it turns out. I was in the emergency room yesterday, after my sweet cat Franny sunk a tooth into the top of my left hand, causing it to swell up like a balloon. I'm now on a strong antibiotic and some strong painkillers, but it's still a baseball mitt-sized mit that hurts like hell in any position other than upright and can't be used. I'm typing with just my right hand, right now.
---
American Sign Language may soon be obsolete if these motion-sensing gloves come to market. For now, a UBC team are the only ones to enjoy harmonizing with their own themselves.
---