AdBlock's been around the internet for ages, but it only extends to the edges of your browser window. What if a device existed that could block logos and brand names from the world around you?
---
Got half a grand burning a hole in your pocket, a soft spot for classic gaming, and a love of Ray Parker Jr? Then eBay seller ultimatecustoms1982 has a convenient way to scratch all three of those itches at once with this custom-made original NES console shoe-horned inside of a die-cast replica of the Ghostbusters' Ecto-1.
---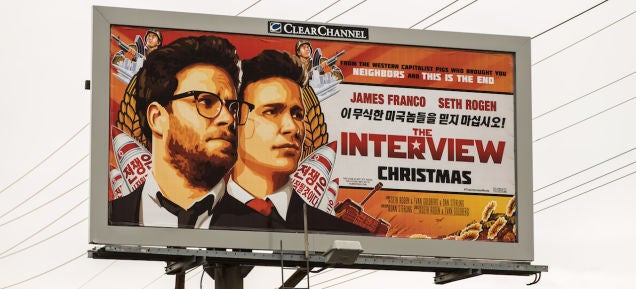 Multiple theatres are now announcing that Sony Pictures has authorised screenings of The Interview on Christmas Day in the US. There are also reports that the company will also announce corresponding video on demand release. They're not such cowards after all!
---
South Korea's nuclear power plant operator is conducting a two-day drill to test its resilience to digital attacks, following a series of posts on Twitter from a hacker claiming to have compromised power station computer networks.
---
ICANN — the organisation that looks after the names and domains of the internet — has suffered a serious phishing attack that has compromised its data. The attacks were initiated in November 2014 and used emails that appeared to originate from ICANN servers to dupe employees.
---