Video: Sponsored by the game Watch Dogs, the folks at RatedRR explain how you can hack into anything in real life — from cameras to AC units to smart power outlets to wireless LED lights — to use those home devices as remote bomb detonators. And, of course, their demonstration includes actual bombs and explosions for your cheering pleasure.
---
Australia's Foreign Minister Julie Bishop fell victim to a Twitter hack yesterday. It's ok. We've all done it once or twice when we wanted to know "what someone was saying about us". But other high profile Twitter accounts seem to have fallen victim to the hack in the last few days, with more likely coming soon.
---
How do you spice up your apartment's doorbell without resorting to some over-obnoxious chime? If you happen to be programmer and Super Mario fan Joseph Thai, you hack the button outside your door to let visitors collect coins every time they push the button, triggering authentic sound effects from the game.
---
Good news for anyone who dropped a small fortune on a 3D printer and found themselves bored of creating novelty keychains and meme-based figurines. Jose Julio successfully turned the parts needed to build a RepRap 3D printer into an air hockey-playing robot that looks pretty tough to beat.
---
It's incredibly noisy in the cockpit of a helicopter, and you'd assume the sounds you hear in any YouTube police chase video were just the deafening whine of the chopper's engine. But as one hacker discovered, that monotonous drone can actually hide some useful data, like the helicopter's GPS coordinates.
---
North Korea is very famously closed off from the rest of the world, but one organisation — Fighters for a Free North Korea — is working to breach the walls of the regime by airdrop. But they're not using conventional means and fancy technology; they're delivering info via balloon, The Atlantic reports.
---
Even if the original Nintendo Entertainment System was well before your time, you're probably still aware of a well-known issue that prevented games from working until you blew into the cartridges to clean off the contacts. Taking that idea one step further, YouTuber Basami Sentaku has turned a few old NES (or Famicom, to be exact) cartridges into electronic harmonicas that instead produce chiptune-like music when you blow into them.
---
Today, Microsoft's official blog and the @XBoxSupport and @MSFTnews Twitter accounts were hacked, the latter sending out anti-Microsoft messages which have since been deleted. The Syrian Electronic Army is taking credit for the attack, but Microsoft says the situation is under control and no customer data was compromised.
---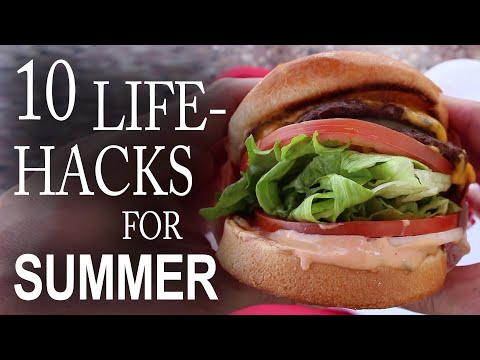 Summer was always great growing up because it meant no school. Summer is still great now because of barbecues, pool parties, the beach, outdoor bars, watermelon, hot dogs, chips, popsicles and the fact that we don't have school anymore. But did you know you can make summer even GREATER by using these lifehacks from life wizard Grant Thompson. Fruit flies, sticky hands, warm water and more will be a thing of the past.
---