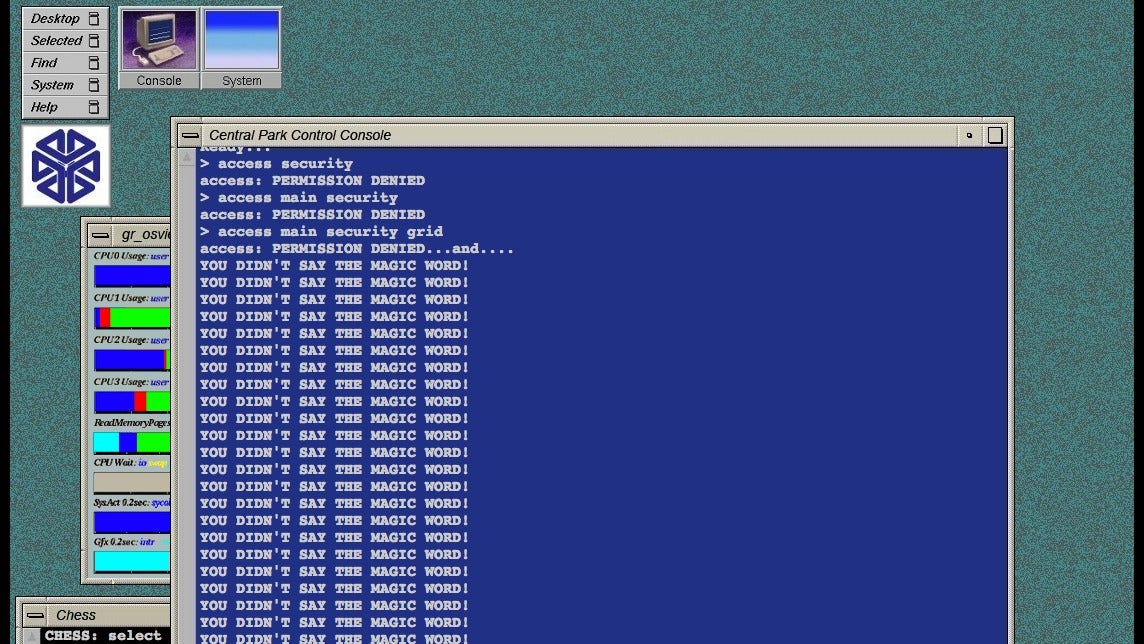 For the most part, Jurassic Park isn't the kind of movie you'd want a chance to live out, what with the mortal danger and velociraptors and all that. But thanks to the amazing Jurassic Systems website, you can experience of of Jurassic Park's safer thrills first-hand: getting hacked by Dennis Nedry.
---
Last week, Apple quietly released iOS 7.0.6, explaining in a brief release note that it fixed a bug in which "an attacker with a privileged network position may capture or modify data in sessions protected by SSL/TLS." That's the understated version. Another way to put it? Update your iPhone right now.
---
The hacking scenes in House of Cards are wildly unrealistic. They're everything from infuriating to hilarious, but they are definitely not surprising. It turns out that this long tradition of portraying hacking horribly, horribly wrong in TV and film is often intentional.
---
An American citizen living in the US state of Maryland sued the Ethiopian government today for infecting his computer with secret spyware, wiretapping his private Skype calls and monitoring his entire family's every use of the computer for a period of months. The Electronic Frontier Foundation (EFF) is representing the plaintiff in this case, who has asked the court to allow him to use the pseudonym Mr Kidane — which he uses within the Ethiopian community — in order to protect the safety and wellbeing of his family both in the United States and in Ethiopia.
---
Season two of House of Cards has officially been out for a little over 80 hours, meaning you've probably already gorged yourself on all 13 episodes. (WARNING: Some [non-critical] spoilers lie ahead.) The best worst part? An Anonymous-style hacker and his faithful sidekick, Cashew the guinea pig — every single second of which was absolutely, phenomenally over-the-top ridiculous.
---
No credit card info was stolen (whew!), but users' contact info and encrypted passwords were compromised.
---
Kaspersky security researchers just revealed their discovery of a cyberespionage threat they say could be the most advanced in the world. Immensely powerful and hard to detect, it's been active since at least 2007, targeting governments, embassies, and energy companies. And nobody knows where it came from.
---
When you own a company specialising in online payments, the constant threat of hackers and phishing schemes is an inescapable part of the job description. So it's hard not to experience schadenfreude in the fact that PayPal CEO David Marcus's credit card information got swiped recently and taken on a bit of a shopping spree. Oh, sweet irony.
---