Donning a VR headset can be a wonderfully immersive experience, if you can look past the pixels. But new research by Nvidia suggests that merely stacking two LCD systems in front of your eyes can quadruple their pixel density. That could make Oculus Rift — and, more importantly, its cheaper DIY competitors — way more immersive.
---
The Amazon Fire Phone's tricks are pretty sophisticated, even if they're never really put to good use. And its innards are complicated to match, according to a teardown by iFixit. But damned if they aren't pretty to look at.
---
Do you sometimes wonder what the hell people a talking about when the discuss transistors, processors, binary or Moore's Law? Or have friends that need a simple introduction to the topics? Then this is the video for you.
---
The idea of truly flexible displays never gets boring. Now, LG has created its biggest bendable screen to date: an 18-inch OLED panel that has enough flexibility to roll into a tube that's an inch across.
---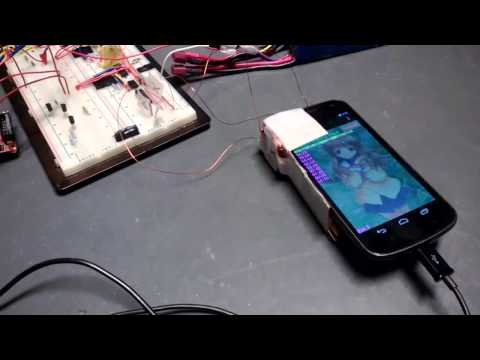 3G, NFC, Bluetooth and Wi-Fi are all well and good, but there's perhaps an even geekier wireless protocol in town — and it uses magnetism for your phone to communicate.
---
The Hummingboard, a personal ARM computer the size of a mouse, is available for pre-order today, starting at $US45 from SolidRun. It looks like a toy for a child with small, delicate hands, but it's really a toy for adults of all hand sizes who like to rig up their own media centres. Finally, Raspberry Pi has some competition.
---
We talk about memory a lot when we discuss gadgets, and it's no surprise: it's one of the biggest indicators of performance in the gadgets we all use. But rarely do we stop and think about how it works at the very basic level.
---