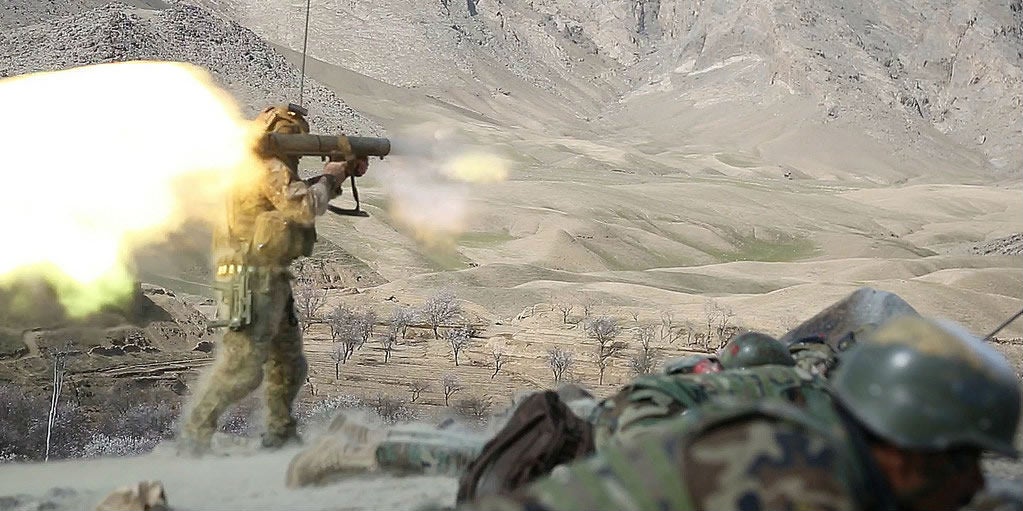 ---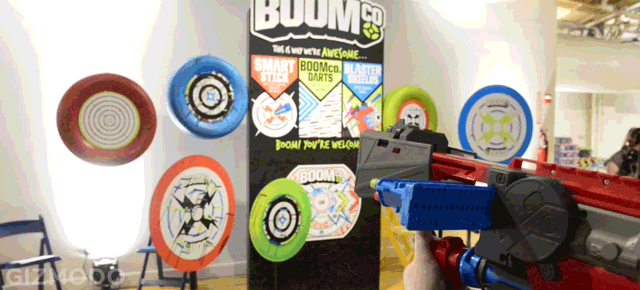 Nerf better be watching its back. Because after testing out Mattel's new BOOMco line of dart blasters, we are happy to report the secret formula backing its new Smart Stick darts works like magic — and makes for one hell of a good time.
---
Outdated technology and government wastefulness seem to go hand in hand, but this time the two are combining for a startlingly huge money sink: the Pentagon is planning on destroying $US1.2 billion in excess bullets and missiles, some of which could still be used by troops. And it's all because the military has no way of tracking its stockpiled ammo.
---
Turns out those drone hunting permits that the US state of Colorado wisely declined to issue earlier this year man not have done much good anyway. As this video shows, hitting a drone on the wing is really, really hard. Even if you bring fully automatic weapons to the party.
---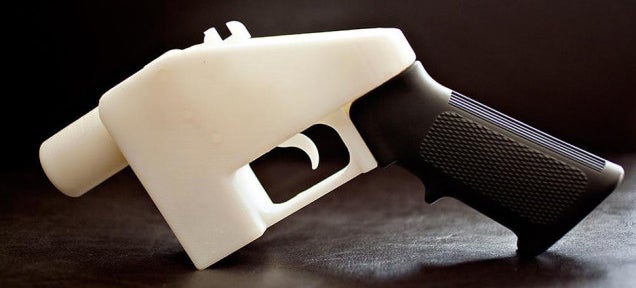 Here's the question: in a world where the design of a 3D printed gun is freely available on the internet, can we — or should we — regulate open source design? Or are limits impossible in a world of anonymous file sharing? Does any attempt at control go against the whole spirit of open source, decentralised innovation?
---
In the 2000 AD comics, anyone who had the balls to disarm the brutal Judge Dredd and attempt to use his Lawgiver pistol against him would be left flailing, with the weapon smart enough to know when it wasn't being wielded by the lawman. It's a concept that's now set to become a reality thanks to the Sentinl Identilock.
---
Last week, a gun shop in California introduced a new addition to its stock: A .22-calibre pistol that only works when the user is wearing the accompanying RFID-enabled watch. It's being heralded as the "iPhone of guns".
---
Guns are terrifying, especially ones like this fully-automatic assault rifle. But in slow-motion, something weird happens: it's almost beautiful to look at, like this one from The Slow-Mo Guys.
---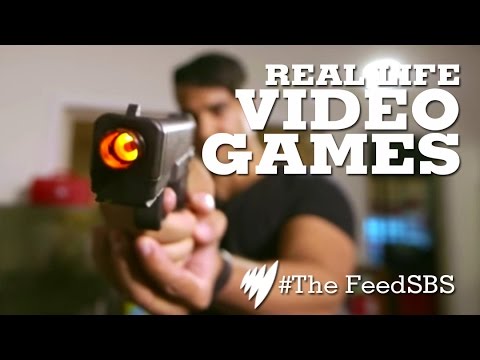 We've already taken a good look at the folks at IRL Shooter and what they're doing to bring zombie apocalypse games to real life, but we've never managed to get a hands-on go with their equipment. The folks over at SBS2′s The Feed did, however, and it looks amazing.
---