It's been some time since the NSW Police sat us all down and told us how each and every one of us would be shot in the face with a 3D printed gun. Yesterday the concerns over 3D printed guns came up at a Senate Inquiry into gun violence, and the warnings were stark: Australia's laws aren't ready for 3D printed guns.
---
It doesn't matter what side of the debate you're on when it comes to using 3D printers to make guns, how could anyone being against using the technology to build a machine gun that folds and fires an endless barrage of paper aeroplanes?
---
Video: Legendary shooter Jerry Miculek used his special Smith & Wesson — created in his honour — to shoot a target 1000 yards (914.4m) away — a new world record. Notice that it takes about four seconds for the bullet to reach its target. Amazing. Jerry had to aim to the sky — 45m above the balloon — in order to hit it.
---
Teaching soldiers to take aim at a human target and pull the trigger requires practice, and while the end-game is the same — make flesh-and-blood contact — the enemy looks different depending on where you are in the world. Photographer Herlinde Koelbl spent six years shooting military training grounds for a new book called Targets, offering a rare, behind-the-scenes look at the wide interpretation of international bad guys.
---
When you're on a destroyer steaming full speed through the North Atlantic firing at an enemy ship 15,000m away that's trying its best to sink you, you'd better make well sure your shot hits first. To ensure our sailors stood a fighting chance during WWI's intense naval engagements, the DoW built and outfitted America's fleet with some of the world's first fire control computers.
---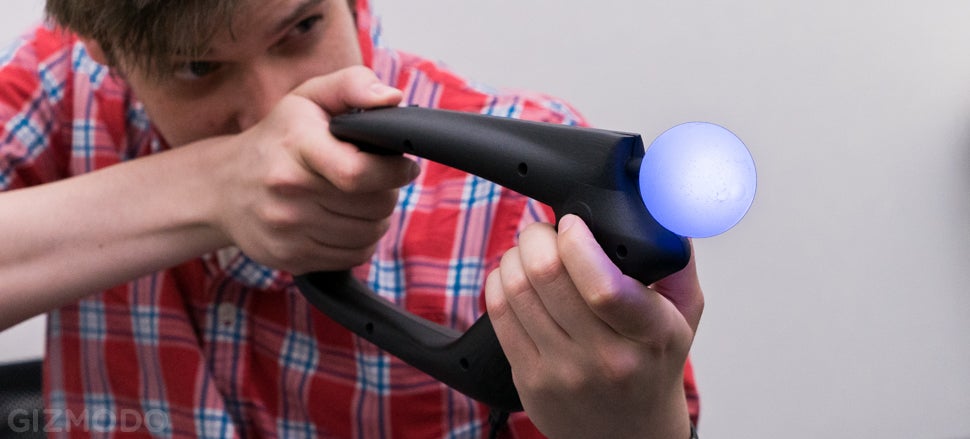 ---