Loading page
The Federal Government has announced a $25.4 million funding injection into the detection and seizure of illegal firearms, including "specialised intelligence software tools" aimed at boosting intelligence collection on international firearms trafficking.
The software will and allow the Australian Federal Police to search, analyse and map intelligence data to identify previously unknown links between firearms traffickers and their suppliers, customers and illegal activities on the "darkweb".
---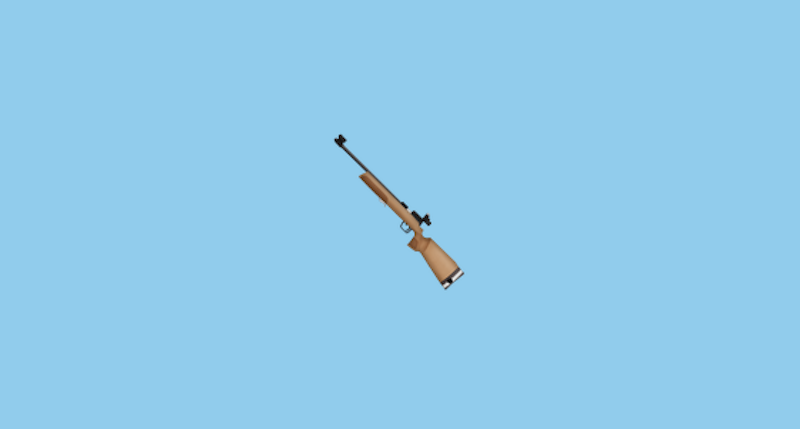 Unicode 9.0, which will be out June 21, is one of the most highly anticipated releases in emoji history. Finally you will avail yourself of the need to type out the letters for avocado, bacon, selfie, face palm, and pregnant. But last month, one controversial emoji was removed from the lineup: Rifle.
---
Selfie sticks are inherently silly, but they somehow become even sillier when they get Photoshopped to replace guns in movie scenes. So instead of Clint Eastwood balancing his revolver in The Good, the Bad and the Ugly, he's now angling a selfie stick to take a picture of himself smoking a cigar. Instead of menacing characters dueling off with guns in The Hateful Eight, it's two ridiculous people pointing a selfie stick in the snow. It's hilarious.
---
Video: Wow. Let's never ever be on this end of a gun barrel in real life, but seeing the slug shoot out from this homemade quad barrel shotgun is really, really impressive. The homemade weapon is pure insanity — like something only fit for a comic book villain — because its four shotgun barrels in one. Seeing it fire in slow motion is unreal. You can basically see the bullet dance in the air.
---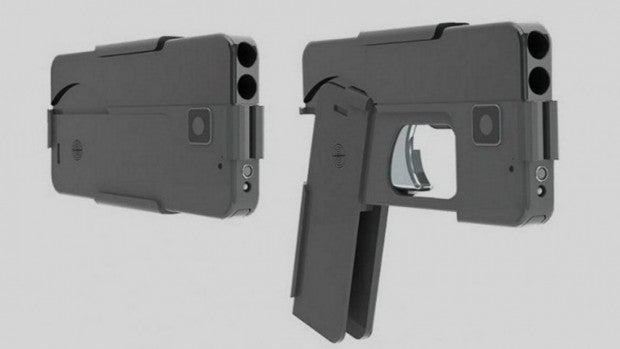 Given the number of people shot by police every year because they were reaching for a "suspicious object", you might think that disguising firearms as everyday objects is a bad idea. But US company Ideal Conceal disagrees — a double-barrelled .308 iPhone is exactly what we need to ensure our safety and freedom.
---
Video: Hmm. That's not supposed to happen like that. And yet this gun safe — a GunVault GVB1000 approved by the California Department of Justice that uses a biometric fingerprint sensor to unlock itself — can be easily opened with just a paperclip. It's a method that simply involves tricking the bypass lock to open the latch.
---
Originally unveiled at last year's Toy Fair, Nerf is expanding its Rival line this year first with the fully-automatic KHAOS MXVI-4000 we brought you back in January, and now the pump action ATLAS XVI-1200 that fires two rounds at your target with every squeeze of the trigger.
---
Loading page