Loading page
A group of activists have found a way to mark the end of the COP21 summit on a somewhat hopeful note.
---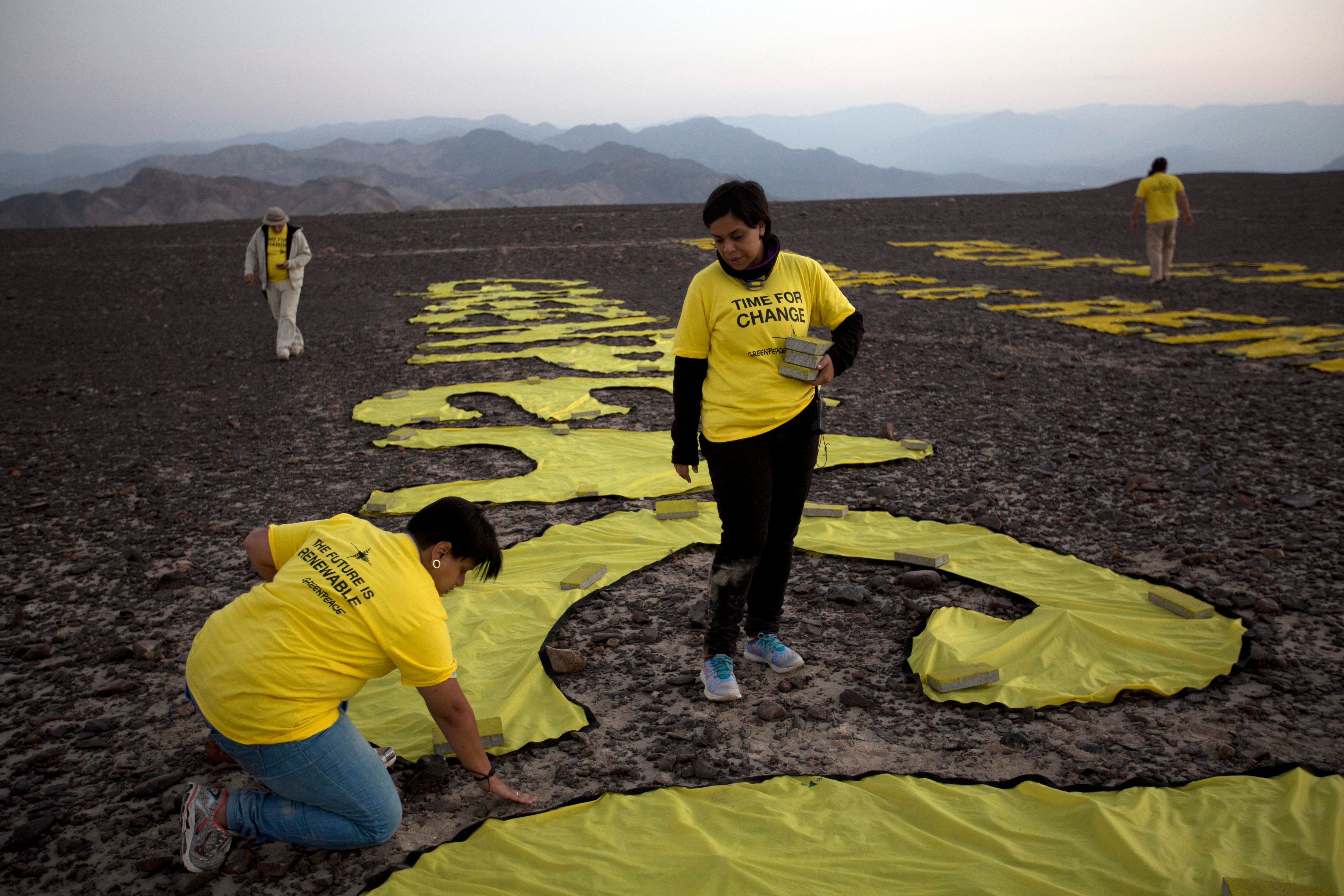 Greenpeace can get a little aggressive with its tactics. That doesn't mean that it's not fighting for a good cause! But after the organisation marched through the sacred Nazca Lines etched into the Peruvian desert for a climate protest, capturing it all on camera with a drone, you have to wonder what the hell they were thinking. Greenpeace isn't the best at thinking things through though.
---
Nemo survived an ordeal in the movie, but according to Greenpeace and UNESCO he won't be able to survive human greed: Indian coal giant Adani wants to dredge and dump three million cubic metres of sea-floor in the Great Barrier Reef World Heritage Area to make way for a new coal terminal.
---
This is a great ad by Greenpeace Netherlands, brilliantly executed by Studio Smack: They erased all the animals of The Lion King's opening sequence to show kids and adults how the African savanna would look if we don't protect its animals.
---
The Rockaways in New York are in a state of emergency. They haven't had power in a week, and it doesn't appear to be coming back any time soon. Independently operated aid distribution centres have been popping up, helping people get the food and supplies they need. But given gas shortages, it's been hard to keep things up and running at night.
---
---
Apple's iCloud is powered on the back of some seriously dirty electricity. That truly sucks. You know what else sucks? Cleaning dozens of balloons out of a cavernous Apple store after Greenpeace protesters attack.
---
On a quest to prove that security measures surrounding nuclear facilities are ill-considered, nine Greenpeace activists broke into a French nuclear power plant and hung a banner that said "HEY" and "EASY" on it. Even after Greenpeace told police about the stunt, it took them several hours to track them down.
---
When it comes to technology companies, Nintendo have one of the worst environmental records out there. They have owned the last placed slot on the Greenpeace Guide to Greener Electronics for years now, and don't look like they're about to change. But what if they did? Mark over at Kotaku spoke to Casey Harrel from Greenpeace about exactly what Nintendo could do to make them seem a little more eco-friendly.
---
Loading page