It's always really satisfying when you can tick both excellent performance and lower power consumption from your checklist of "is this better than the last one?" in technology, especially in the usually incrementally improving world of desktop computing.
The new Nvidia GTX 980 graphics card, though, uses less energy than previous chipsets but improves performance more than you'd expect at the same time. Nvidia's latest top-of-the-line GPU is a piece of technology to behold.
---
Nvidia's most powerful ever desktop graphics card, the GTX 980, was introduced with fanfare a fortnight ago because even though it was more powerful than last generation's chips, it consumed much less energy for the same result.
To complement the desktop GTX 980, Nvidia has a pair of new laptop GPUs — the GTX 980M and GTX 970M — that are even more efficient. They're twice as efficient as a comparable two-year old chip, and consume a fraction of the power.
---
Gamers want power. Whether it's a faster CPU, better timings on RAM or the instantaneous flash memory of a SSD, the quicker the better — and damn the price tag. That win-by-any-means ethos applies squarely to graphics technology, too — and there's a new GPU on the block that wants your hard-earned dollars. According to AMD, the $1899 Radeon R9 295X2 is the fastest single-slot graphics card on the market today.
---
If you buy video cards, chances are you have a lust for power. No respectable PC builder doesn't at least covet insane high-end cards, even without ever really considering them. Well, here's a new sucker to salivate at, the 11.5 teraflop, water-cooled AMD Radeon R9 295X2. The new coolest card you have no reason to own.
---
Nvidia's Tegra K1 is damned pretty for mobile tech, but the desktop team hasn't just been sitting around waiting for Tegra to catch up. Say hello to Maxwell — the new architecture on the desktop side — and the GTX 750Ti. It's a tiny little sucker that's worth its weight in watts.
---
Nvidia's kicking off this year's CES madness with the Tegra K1, the first Nvidia chip with freaking 192 CUDA cores. Does that sound like a desktop thing, not mobile? It sort of is. According to Nvidia this bridges the gap between Kepler-based desktop cards and the mobile-based Tegra chips. Not just Tegra 5 but like Tegra 5000. Yeah. It's a mobile chip with a desktop heart.
---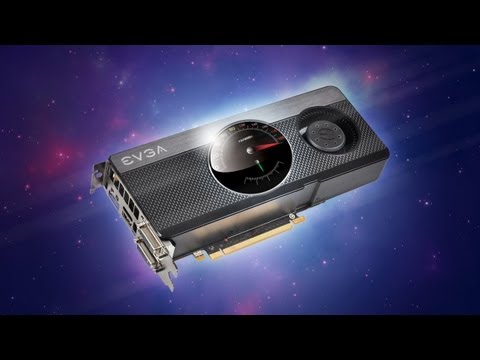 ---
The graphics card marketplace can be quite confusing to the new PC gamer. There are no standardised labels, cards with the same number designation vary from manufacturer to manufacturer, and the internet is filled with people that swear their favourite piece of poly-processing hardware is the best. I've been buying cards for more than a decade, and I still get confused. That's why GPUBoss.com exists.
---
Today Nvidia is pulling the wraps off the GK110-based GeForce GTX Titan, a single-GPU card that is expected to easily capture the title of Baddest arse GPU in the world when benchmarks are released this Thursday, February 21. The Titan is Nvidia's "Big Kepler" GPU, and has double the transistors and almost double the CUDA cores of the mid-range GK104 chip found in its flagship GeForce GTX 680 GPU. Though it runs at a lower clock speed in stock trim, it should still offer a sizable performance improvement over the already capable GTX 680.
---
It's been over six months since Nvidia launched its Kepler architecture, and we've finally seen the GTX 600 series enter more affordable price brackets, delivering a greater value every step of the way. In August, the company shipped its GK104-based GeForce GTX 660 Ti for $US300, which was about 13 per cent slower than the $US400 GTX 670 while being roughly 33 per cent cheaper — an unmatched performance-to-price ratio at the time.
---