---
E3 2015 is over, and there's a brand new crop of really great games on the horizon. And to play those games at the bleeding edge of graphical detail, you'll need an appropriately powerful gaming PC. And thus enters the GeForce GTX 980 Ti. This is Nvidia's newest, best and almost its most powerful graphics card — it's nearly identical to the $1499 GeForce Titan X, but is a full $500 cheaper.
---
If you don't have the cash to splash on Nvidia's eyeball-melting Titan X, then this is the GTX 980 Ti — the next GeForce flagship, designed for smooth frame rates at 1080p, 1440p and even 4K gaming of brand new AAA titles like The Witcher 3, GTA V and Project CARS. It's the newest and most powerful 9-series graphics card from Nvidia, and overtakes even the regular GTX 980 by a fair margin.
---
Nvidia has been kicking a lot of goals recently. It released the GTX 980, the world's most powerful single-GPU graphics card in November last year, and did the same with its laptop chips. Now there's a new king of desktop graphics, the Titan X — and this is one really really ridiculously powerful card.
---
During GTC 2015, we were shown a demo of Iray 2015 — Nvidia's next-gen physically-based renderer (PBR) for design professionals. The platform's main claim to fame is its ability to calculate how light and materials interact in real time. While chiefly aimed at industries that deal in plastics and metals, the same process could just as easily be applied to mass-produced foods. Could the world's first perfectly designed burger soon be upon us? We asked Nvidia to expand on this salivating thought.
---
---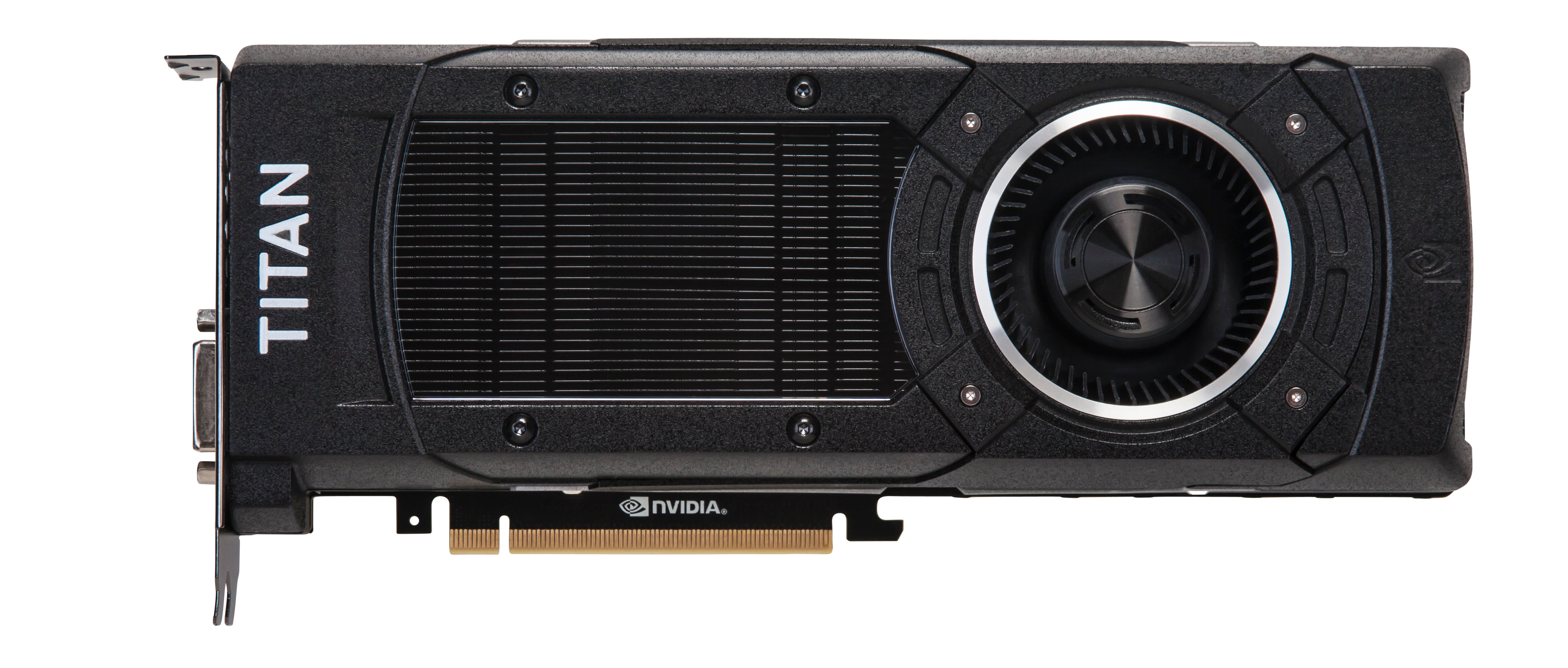 Two years ago, Nvidia announced its original Titan graphics card, a bad-boy built on the company's Kepler technology and for a time the most powerful card out there. Now, the Titan X is here and it's ready to reclaim the throne.
---
It's always really satisfying when you can tick both excellent performance and lower power consumption from your checklist of "is this better than the last one?" in technology, especially in the usually incrementally improving world of desktop computing.
The new Nvidia GTX 980 graphics card, though, uses less energy than previous chipsets but improves performance more than you'd expect at the same time. Nvidia's latest top-of-the-line GPU is a piece of technology to behold.
---
Nvidia's most powerful ever desktop graphics card, the GTX 980, was introduced with fanfare a fortnight ago because even though it was more powerful than last generation's chips, it consumed much less energy for the same result.
To complement the desktop GTX 980, Nvidia has a pair of new laptop GPUs — the GTX 980M and GTX 970M — that are even more efficient. They're twice as efficient as a comparable two-year old chip, and consume a fraction of the power.
---
Gamers want power. Whether it's a faster CPU, better timings on RAM or the instantaneous flash memory of a SSD, the quicker the better — and damn the price tag. That win-by-any-means ethos applies squarely to graphics technology, too — and there's a new GPU on the block that wants your hard-earned dollars. According to AMD, the $1899 Radeon R9 295X2 is the fastest single-slot graphics card on the market today.
---