Navman's SmartGPS is a 5-inch Android tablet — running quite an old version of Android — that syncs over Bluetooth or Wi-Fi with your smartphone, giving you turn-by-turn driving directions and live traffic updates, as well as extra info like the cheapest petrol nearby and any cafes and restaurants in the area. But is it still worth buying a standalone GPS in 2014?
---
While the phones in our pockets have been getting smarter and smarter at an alarming rate, bike computers (despite having the word "computer" right in their name) have been lagging way behind. But as sensors, radios and chips have shrunk smaller and smaller, we've seen more and more intelligence come to the handlebars. The new Edge 1000 from Garmin is trying to pack the most in.
---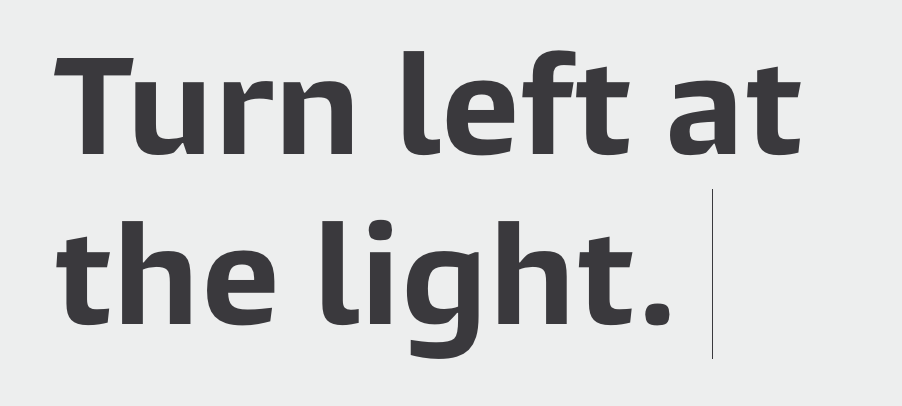 Despite the grim PSAs and massive fines, plenty of us still end up reading our in-dash displays on the road, whether to navigate or change the song. Today, the type design giant Monotype unveiled a typeface designed to help you read faster and more accurately while driving. How? With a few design tweaks.
---
Garmin has been at this running-watch thing for a while. Most recently, the Forerunner 10 was the company's best attempt at a simple, easy-to-read watch, but, for all that, it still wasn't as simple to use as it ought to have been. Enter the Forerunner 220. It's the 10′s younger, smarter, better-looking, more sophisticated brother, and it's well worth some wrist space.
---