While the phones in our pockets have been getting smarter and smarter at an alarming rate, bike computers (despite having the word "computer" right in their name) have been lagging way behind. But as sensors, radios and chips have shrunk smaller and smaller, we've seen more and more intelligence come to the handlebars. The new Edge 1000 from Garmin is trying to pack the most in.
---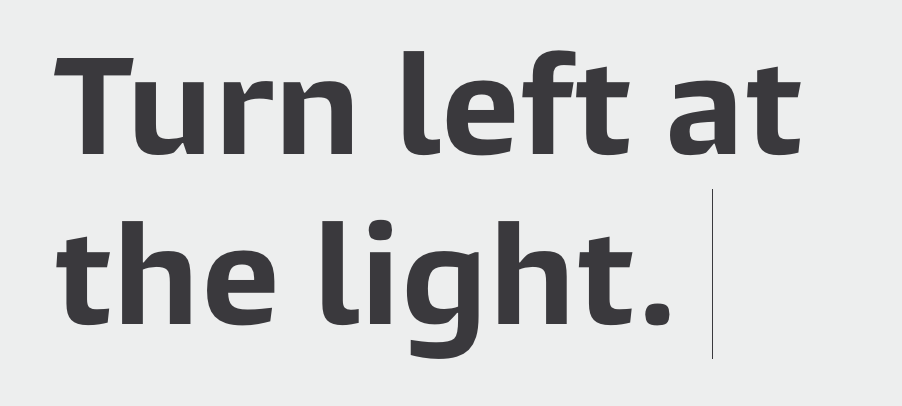 Despite the grim PSAs and massive fines, plenty of us still end up reading our in-dash displays on the road, whether to navigate or change the song. Today, the type design giant Monotype unveiled a typeface designed to help you read faster and more accurately while driving. How? With a few design tweaks.
---
Garmin has been at this running-watch thing for a while. Most recently, the Forerunner 10 was the company's best attempt at a simple, easy-to-read watch, but, for all that, it still wasn't as simple to use as it ought to have been. Enter the Forerunner 220. It's the 10′s younger, smarter, better-looking, more sophisticated brother, and it's well worth some wrist space.
---
It's incredibly noisy in the cockpit of a helicopter, and you'd assume the sounds you hear in any YouTube police chase video were just the deafening whine of the chopper's engine. But as one hacker discovered, that monotonous drone can actually hide some useful data, like the helicopter's GPS coordinates.
---
Russia seems to corner the YouTube market when it comes to crazy dash cam videos. But that could soon change when Garmin's new Dash Cam hits the market in February. The tiny camera sits inside your windshield and records everything that's happening in front of your vehicle through a wide angle lens. And in the event of an accident, it automatically time-stamps and geo-tags that footage so in the event of an insurance claim or police investigation, there's no debate as to how events unfolded.
---
Forget the sanding, the painting, and all the construction; the worst part of a renovation is having to use a tape measure to size up a room. But if you're willing to cough up $US560, there's now a much better way that almost sounds like magic. It's a smartphone accessory called the Spike that uses lasers, GPS, and other sensors to automatically measure everything in a photo you take. Say wha?!
---