---
Your NBN installation might have become cheaper in the last six weeks, but there's a good reason behind that — it's also now a little less reliable. ISPs are being encouraged not to include the battery backup in your NBN install, which leaves your next-generation broadband network unable to provide voice telephone service in the case of a power outage.
---
In much the same way that the best heart surgeons have never studied medicine and Supreme Court judges have never really read the law, Michael Daniel, the White House's cybersecurity co-ordinator thinks that "being too down in the weeds at the technical level could actually be a little bit of a distraction" in his position.
---
Just yesterday, the White House launched the US Digital Service, a new initiative with the express purpose of saving US government websites from imminent disaster/themselves. And after a brief audit of the state of our (unfortunate) digital affairs, we can officially say — well, they have got their work cut out for them.
---
Hey, remember that time the US government launched a website and it was a disaster and it didn't work? I'm not just taking about HealthCare.gov, there are actually a whole host of horrible government websites out there. Now a new department will be making sure the US government's websites don't give people nightmares anymore.
---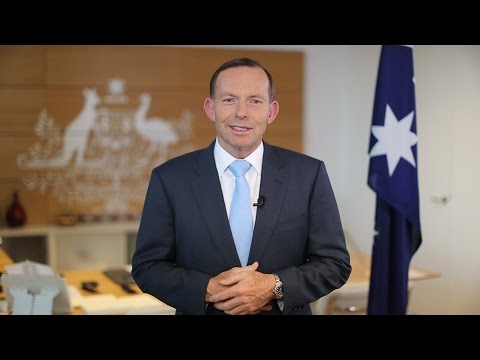 "The threat to Australia and to Australians from this is real, and growing. So this week, the government announced a series of measures that will strengthen our national security." Australia's Prime Minister Tony Abbott has addressed the nation in a YouTube video called "Keeping Australia Safe And Secure", where he justifies the government's proposed data retention scheme.
---
Malcolm Turnbull has turned his attention to the ongoing skirmish between Australia's copyright infringing public and the corporations that hold the rights to that copyrighted content. In a post on his personal website, he postulates on the "lively debate" around copyright and spruiks the government's Online Copyright Infringement Discussion Paper.
---
Remember the IT Pricing Inquiry? That big, ugly inquiry that saw tech giants dragged before the Parliament to explain why they choose to gouge Aussies for tech, software and content? A year has gone by since the final report was submitted to the Parliament, but sadly it was swept under the political rug in favour of electioneering and a change of government from Labor to the Coalition. That Coalition government finally has a response to the recommendations made by the inquiry, but you can't see it just yet. Here's why.
---