GoPros… not only are they handy, but delicious, apparently! A fellow by the name of Brad Josephs left a GoPro inconspicuously secured to a rock on the Alaska Peninsula, in an attempt to capture footage of grizzly bears. And he got a look at grizzlies alright, both inside and out.
---
If lightsabers ever become real, and let's be honest some genius will dedicate his entire life into making that happen, I hope the entire world will be well practised in how to handle them. Sure, the ballet of Star Wars characters fighting in lightsabers looks great (or ridiculous), but when you get an up close view on the sword fight? The whole world will be missing at least one of their hands.
---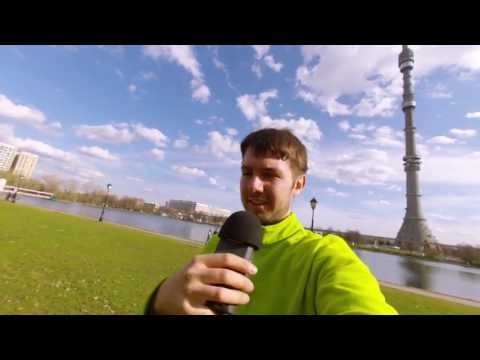 How high can a quadcopter go? Presumably that comes down to how good the remote and other hardware is. YouTube user Kirikset broke his own personal record over the weekend, flying his quadcopter 750 metres off the ground to inspect a giant monument in Moscow. The video is crazy.
---
---
After watching this terrifying footage of a wing walker precariously climbing out of his seat and onto the top of a plane, you'll never complain about your crappy job ever again. You'll also probably wonder how this particular hobby ever came about.
---
Not much to say here, really. This is a baby named Ava riding a skateboard in Santa Monica and Venice Beach.
---
You would think that when writing a review, being able to mention the name of a publicly available product would be a completely non-contentious issue. Not so if you're GoPro, apparently, as the company has used a DMCA takedown notice to squash a comparative review of the Hero 3 against Sony's AS15 Action Cam.
---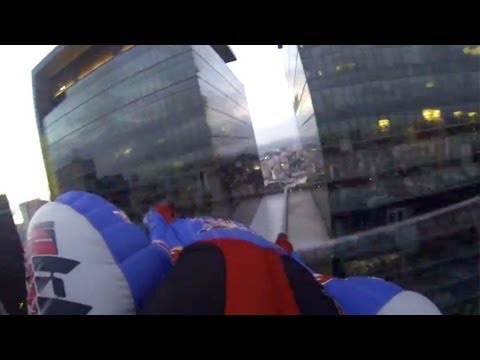 When you go sky-diving, there's that all-important business of making sure you don't slam into the ground, but you also have to make sure you don't slam into anything protruding out of it. This pair of urban wingsuit daredevils who dove into Rio de Janeiro came damn close to the latter when they zipped through a small gap between to skyscrapers.
---
Mary Poppins flew with a magical umbrella, but can you actually soar with one real life? Pretty much — provided you have the right umbrella, which pro skiier Eric Roner did. He captured the crazy feat captured with a GoPro Hero 3.
---