Video: When it comes to punishing GoPros, Copenhagen Suborbitals definitely takes the cake: The experimental rocket-building start-up mounted an action cam right in the line of (literal) fire during a rocket test. Astoundingly, the thing survived. It's been to hell and back, and it has the video to prove it.
---
GoPros and dogs have always been a wonderful combination, but now the company has decided it's smart business too. The company has just launched the Fetch mount, which allows you to comfortably fasten two cameras to your canine pal.
---
People use GoPros to film all sorts of stuff, from swimming manta rays to swimming races off Alcatraz. You could watch footage of people doing extreme water-based activities captured via GoPro every day for the rest of your life, and there would still be so much GoPro footage of people doing extreme water-based activities left unviewed in the world.
---
Manta rays are just amazingly cool. This GoPro footage of a school of giant oceanic manta rays off the coast of Maui proves that in mesmerising detail.
---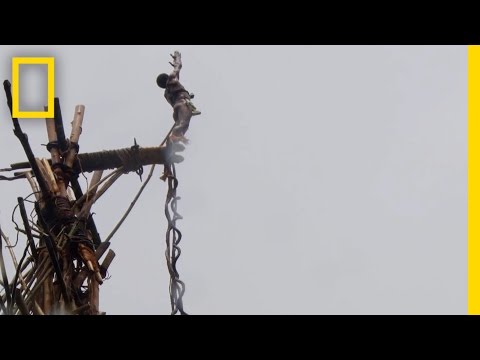 --- On July 20, I rode in a cab from my apartment to San Francisco's Aquatic Park; struggled into a wetsuit; took a ferry to Alcatraz; jumped off the boat into the Bay; and swam the 2.4km back to shore. I also wore a GoPro on my head for good measure. Here's what it was like.
---
GoPro's miniature action cameras are pretty good at capturing fast motion, with great rolling shutter control and the ability to record at fast frame rates, but there are some things they just can't deal with. One of those things is being taped to a car's tyre and flung around at 70 kilometres per hour.
---
Video: It probably requires a lot of planning, a lot of strategic rope placement and a lot of brass balls, but once you're all the way up there and everything is set, chopping down a tree with a chainsaw looks like crazy amounts of fun. This GoPro footage from the chainsaw's perspective proves that.
---
Just because the sun has set doesn't mean your action-packed antics are over for the day. So an Aussie company called Knog has created the Qudos, a high-intensity camera light that sits next to your GoPro, and other popular action cams, pumping out up to 400 lumens of brightness so you don't miss a single wipeout, even in the dark.
---