Loading page
Video: Every time a kid sends a Hot Wheels car hurdling down a twisty track, in the back of their mind they're imagining what it would be like to be at the wheel of that tiny vehicle. With a GoPro Hero4 Session strapped to the roof, this video, featuring eight different track sections cleverly edited together, is as close as you'll ever get to experiencing what it's like to actually drive a Hot Wheels.
---
Video: After a squirrel mistook it for a tasty nut, YouTuber Viva Frei wasn't sure if he'd ever see his GoPro camera again. But he did it eventually get it back — and more. The GoPro was actually recording from the squirrel's perspective as it raced through the branches of a tree, and the footage is amazing.
---
Video: Remember the bullet time sequence from The Matrix? It used an array of cameras in series capturing video simultaneously, with a crack editor stitching them together in post-production to create three-dimensional freeze-framed moments. GoPro has taken that idea to its logical conclusion with a circular 100-GoPro rig recording an Oakland breakdancing crew in competition.
---
---
---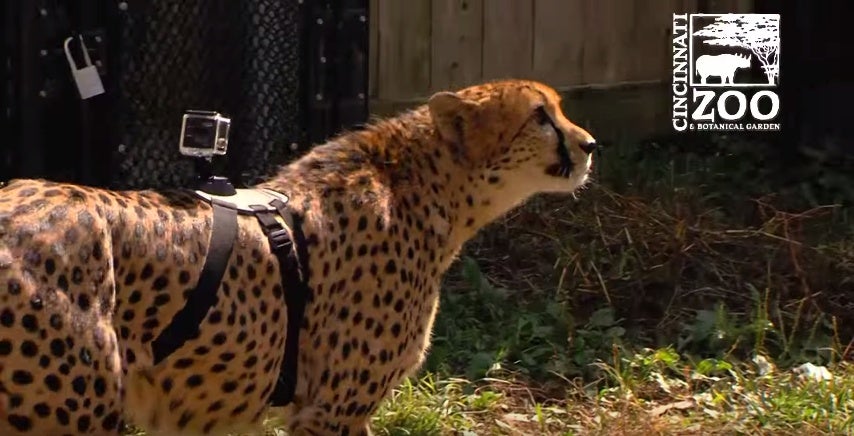 ---
GoPro and Red Bull have teamed up in a multi-year, multi-million dollar partnership that sees Red Bull buying a stake in the action camera company and GoPro becoming the exclusive point-of-view camera of choice for the energy drink company's massive international media empire, which covers everything from eSports to extreme sports.
---
Watch: GoPro has a new mobile creative editing suite with the apps Quik and Splice.
Quik is hailed by GoPro as the fastest and easiest way to create awesome videos from your GoPro or smartphone footage, offering "automated simplicity", while Splice focuses on desktop editing software power for mobile devices.
---
GoPro finally has a replacement for all those homemade rigs — i.e. a bunch of GoPro cameras hacked together — designed for shooting 360 video: Its very own rig, which can be all yours for the low, low price of $US5,000 ($6,705).
---
Loading page