Loading page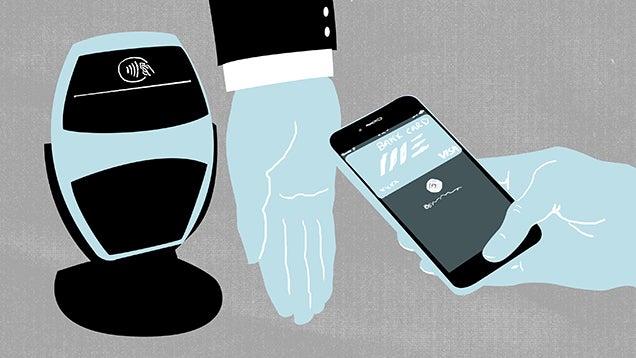 ---

This week, Google announced Android Pay — a way to pay from your phone. No need for credit cards; just tap your handset against any supported card terminal. Sounds great — but also kind of familiar. Didn't Google Wallet already do that? I just tried Android Pay, and here's the deal.
---
You've decided to buy a new pair of shoes, and you're going to pay for them by tapping your smartphone against the checkout stand. It's just like using your credit card — except that it isn't. Here's what's really happening to the money on your phone, when you spend it and when you are just carrying it around.
---
Apple Pay, and other mobile payment services like it, all share a similar vision of the future, one where people can leave their home with nothing but a smartphone and an ID, and still buy absolutely whatever they want. That dream is a little closer to reality now that USA Technologies brings NFC payments to some 200,000 vending machines, parking meters and laundry equipment, some of the last bastions of cash.
---
Earlier this week, we walked you through the stridently awful Apple Pay alternative being cooked up by some US retailers. It is dumb and bad, but as a recent New York Times report indicates, it's also not going anywhere any time soon. But not because anyone necessarily wants it.
---
Welcome to the first week of September, also known as crazy-insane IFA 2014 and iPhone event extravaganza. During the next 10 days we'll see new handsets, smartwatches, and other tech paraphernalia from almost every major hardware manufacturer. So now I'm wondering, where do smartphones even go from here?
---
After years of ignoring the promise of NFC, Apple may finally be ready to take the plunge — and one of its major applications may include mobile payments. Sources familiar with Apple's new payment plan spoke with Wired saying that the feature will be included in the new iPhone 6 when it is revealed on September 9.
---
There's a new contender in the digital wallet arena: Amazon has launched Amazon Wallet in the US, the e-commerce company's would-be answer to PayPal and Google Wallet.
---
When is an NFC antenna not an NFC antenna? When it's reportedly attached to an iPhone 5. Contrary to recent speculation, Apple's newest handset will not feature an NFC payment system.
---
Google has today announced that it will soon kill off the prepaid card meant for use with its Google Wallet service. Every Google Wallet user with a Google prepaid card will have their balances refunded, but the worst blow is set to be dealt to Australians who hacked the service onto their Android phones here.
---
Loading page