Loading page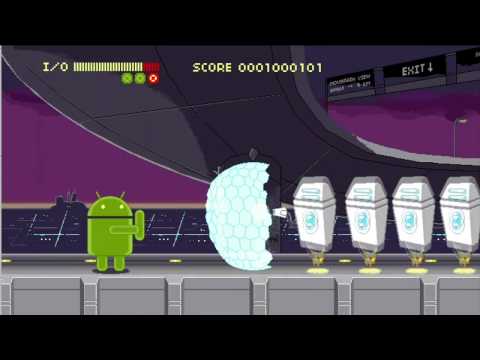 This video is a compilation of bits from a Google I/O 2012 session entitled "Making Good Apps Great: More Advanced Topics for Expert Android Developers". Rather than relying on cue cards or slides adorned with dodgy 1990's clip art, this presentation took an incredibly more awesome approach to delivering its message.
---
We're trying a new format for this week's Week In Review post. What do you think? While you decide, find out what was making news this week.
This Is The Nexus 7: Gizmodo Australia scores a world exclusive on the Nexus 7 launch after a leak.
Google I/O 2012 Keynote: An awesome keynote from Google saw Google Glass thrown out of a plane with some skydivers attached.
Supersonic Jets Are Making A Comeback: This supersonic jet will get you from Sydney to London before you have time to pee on the plane.
Telstra Snoops On Its Next G Customers: It's not been a good PR week for Telstra, nor has it been a great few months for Telstra customer privacy. Here's to it getting better.
---
At day two of I/O, Google repeated pretty much the same keynote, but it also finally announced Chrome for iOS. After a tortuous wait, it's landed in the iTunes App Store this afternoon, and I spent some time using it. And it's not quite what you'd hope.
---
---
BMX bikes! Skydiving! High fives! For everyone who was floored by the movie stunt-style debut of Google Glass yesterday at day one of I/O, well, pump the brakes. They won't even be consumer-ready until 2014, Sergey Brin told Bloomberg Television.
---
Leading up to day one of I/O, there were rumours Google would launch a big update to Google Wallet that would rely less heavily on NFC. And it's done that, sort of, with the company quietly announcing that it will begin to accept cash-free payments for items bought within video games.
---
---
Months of planning went into the stunt that saw skydivers throw themselves out of an aircraft above San Francisco while streaming their plunge live via Google Glasses. You'll have to wait a lot longer than that to get a pair of Google Glasses of your own, but you can watch the making-of video right now.
---
---
Loading page