Glass Explorers are funny people. They're ok with wearing face computers all day every day, yet some of them get cranky when you try to ask them about it. Google knows this, and now it has drawn up a guide on how not to be a Glasshole.
---
The folks at Google Glass put together a Valentine's Day video showing the Glass-eye view of five couples' marriage proposals. It's cute. It's heart-warming. It's the worst.
---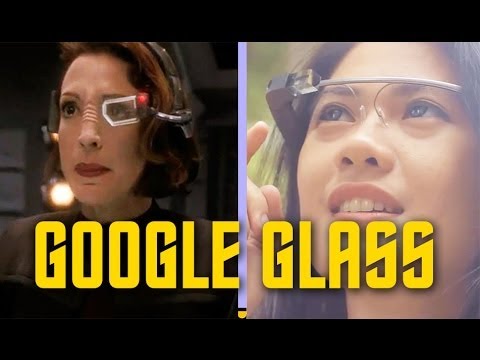 Most hardcore science fiction fans will brush Star Trek off as being just another 'space opera', but all of that drama takes place alongside some wonderful technology.
---
Google Glass is demonstrably creepy, sure. But at least at this point it's still just a plaything of the tech elite — not that it will stay that way for long though.
---
When you're not having crazy Google Glass sex, maybe you'd like to go see a movie. Movies are fun! But beware — if you wear your Glass, you might find yourself with an unexpected date. Specifically an FBI agent and 5-10 cronies.
---
Google Glass sure has its fair share of dumb applications, but some projects mercifully seem to balance them out. Like the apps put together by Patrick Jackson, a firefighter who's writing code to help rescue teams save time — and lives.
---
It's been obvious from the very beginning that the ultimate Google Glass experience would somehow involve hot, sweaty sex. And now, thanks to an upcoming app, the star of that hot, sweaty sexperience can be you!
---